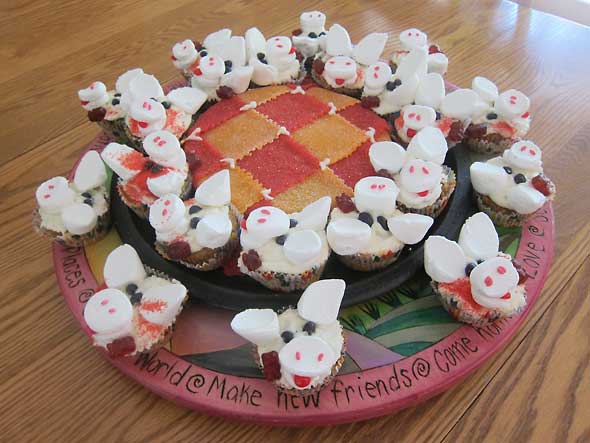 BLOG-Special Cake for a Super Girl
I'm having this strange deja vu moment. Wasn't I hard at work at a quilt just this time last week? I must have found the experience positive because here I am again quilting away. This time, however, the medium is not cloth…it's sugar.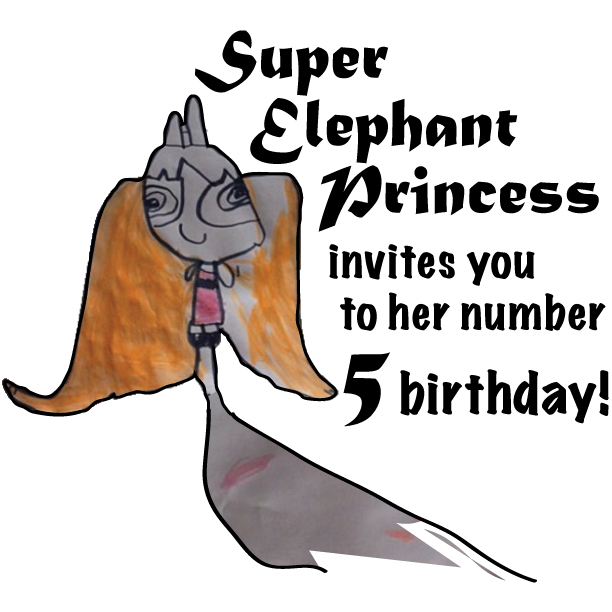 The occasion is my daughter's 5th birthday party. This party is undoubtably our most ambitious yet with the RSVP list nearing 40 accepts. My husband has lots of homemade potato salad, veggie hotdogs, hamburgers, and lamb burgers on deck. He is on the savories, I'm on the sweets.
The idea for this cake—as most good ideas are—is a borrowed one. The source is a delightful book that my daughter found at a book fair, Cupcakes, Cookies, and Pie, oh my! Of the many books we brought home that day, this was the one she read on the way home and the one she took to bed with her at night. She was entranced by the cupcake shoes and the black sheep pound cakes. As her birthday approached her preference became clear: a charming ensemble of pig cupcakes snuggled into a quilted bed.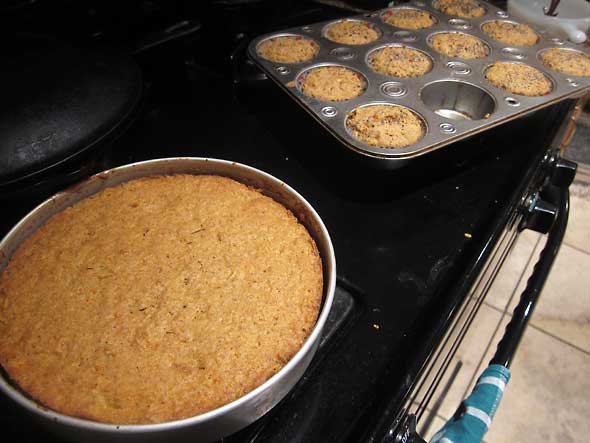 For the cupcakes and cake bed, I made a scratch carrot cake. The recipe comes from the Moosewood Cookbook. I grew up less than an hour from Ithaca, NY; and Ithaca was a mecca for my brothers and sisters growing up. In my youth, its downtown was populated with eclectic mom and pop business, several of them owned by escapees from New York City. The clothes, the food, the art all had a distinctive attitude, and we would come home to our sleepy town feeling like we had been let in on the joke. In the Dewitt Mall—a converted high school building that housed one of my favorite dress stores and a shockingly cool guitar shop—was the Moosewood Restaurant. Its doors beckoned. I asked my mother several time to take me there, but she would beg off steering us to her favorite deli whose mustard was so hot I'd enjoy my pastrami sandwich through tears. A few years later, the deli closed, and, when I came back on my own accord to Ithaca, I followed my heart. I only ate once or twice in the restaurant's original space. As Mollie Katzen's cookbooks hit the mainstream, many people made the pilgrimage to Ithaca. In the restaurant's much needed expansion into what had been my favorite dress shop, I would often sit at the bar talking to the bartender and wait staff about the ever changing menu.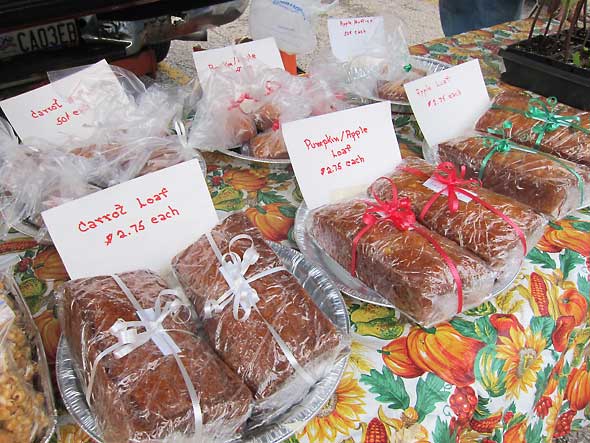 Needless to say, Katzen's carrot cake recipe is quite good. Carrot cake has been one of my children's favorite snack foods. Our go to source for carrot loaf is Mrs Ann Holly. She and her husband have a booth at the Yellow Springs Farmers Market. Dear people with deep roots in the community—his brother used to own the dry cleaner on Corry Street—this spring they have been selling tomato plants and marigolds in addition to her breads. I recently tried her apple loaf, and it is just as good as the carrot loaf if not better.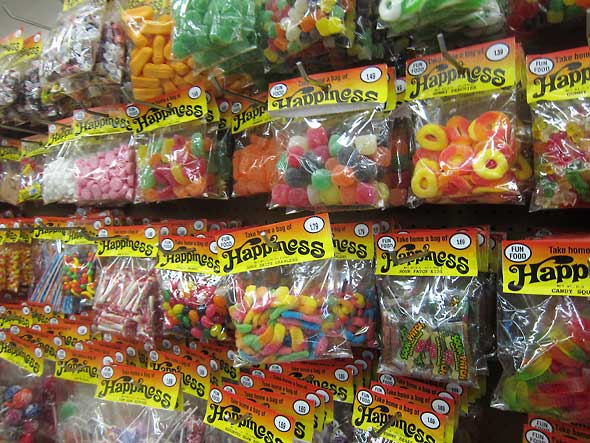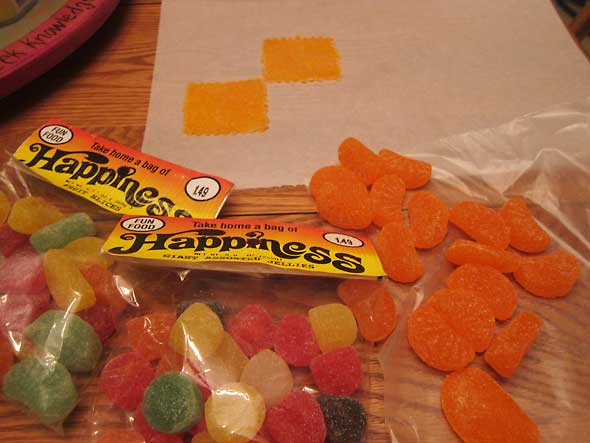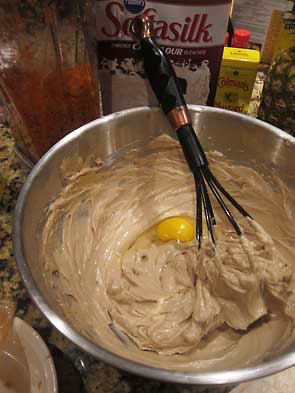 In making my carrot cake, I was grateful for my Vitamix in mincing the carrots, and the creamy batter of butter, brown sugar, carrots, crushed pineapple, whole wheat and cake flour came together easily. I made a single cake round and 24 cupcakes. The cake took 40 minutes in the oven while the cupcakes took 20.
Instead of icing, the cake is covered with fruit drops, rolled out flat with the help of sugar to prevent them from turning to a sticky mess. I cut each quilt square with a ravioli cutter needing 12 candies and 16 squares to fill the space. Rolling out and cutting the fruit drops is a time consuming process, not unlike making a real quilt, but the effect is striking. The cupcake are iced with cream cheese icing and decorated with marshmallows for the pigs' snouts and ears, tarts for the tongue, black jelly beans for eyes, and mukhwas—an traditional Indian mint mix from Jeet in Beavercreek—to give the pigs nostrils.
It's 8am, and my daughter is just waking up. I wonder about her reaction to her cake. I hope she finds it a great joy—for that is what she is to us.
Update: Zan suggested we needed to add more sparkle. So the girl pigs all got makeup—in the form of red sugar—to the cheeks. Good call, girl!