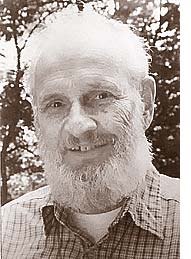 Emerson L. King passed away at home on Wednesday, Jan. 27, 2016. He was born Oct. 31, 1925, to Anna (Winkler) and Augustus King. He was preceded in death by his parents, first wife Donna (Fisher) King and grandson Benjamin Acomb.
He is survived by his wife Karen King, brother Sheridan King, sons Byron (Robin) King and David King; daughters Diana (David) Scott, Sandra King, Jane (Gregg) Hamilton and Cynthia (John) Garrett; four step-sons, Clarence, Mathew, Mark (Michelle) and Robert Atha; four nephews, 15 grandchildren and three great-grandchildren.
A memorial service to celebrate his life will be held Saturday, Feb. 13, 11 a.m., at Christway to Life Spiritual Church, located at 3045 Columbus Ave., Springfield, Ohio 45503.