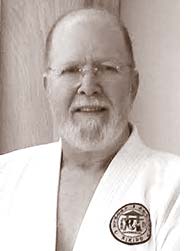 Stephen "Steve" Gegner, born May 25, 1941, has gone to be with the Great Aikido Master in the sky on Sept. 11, 2016. The big CA came and took him away, but has left his family and friends with wonderful memories of a caring and giving man.
Steve was born in Xenia to Lewis and Martha Gegner from Yellow Springs, who are both deceased. He is married to Sharon and has two step-children, Eric Hutsell, of Marietta, and Kurtis Hutsell and wife Norita; step-grandson Yutaro Kenneth Ruiz, of Richardson, Texas; and step-granddaughter, Kelsey Hutsell, of Medford, Ore.
He graduated from Yellow Springs High school and received his architectural training at the Frank Lloyd Wright School of Architecture, Taliesin West, in Phoenix, Ariz.
Steve was a licensed architect who owned his own business, Gegner Architects, until he sold to Pickering Associates of Parkersburg and retired. He held licenses in both Ohio and West Virginia and was a member of the American Institute of Architects. He is responsible for a number of renovations of buildings along Front Street in Marietta, Ohio, and other projects in California, Alaska, Washington State and New York State. We won't mention the project he was involved in for the City of Marietta and a new City Hall. OK, we will! Personal disappointment it didn't get built. But, as some know, a lot of buildings designed don't get built.
His retirement enabled him to revisit his favorite pastime, Aikido, and he reached the sixth degree black belt in Aikido and trained and taught at the Almost Heaven Dojo in Parkersburg for a number of years. He was truly dedicated to his art. He traveled with his wife, Sharon, to foreign countries, where he established friendships through his association with Aikido.
There will be no service at this time. Perhaps in the future there will be a celebration of life at his Dojo.