This week I've been participating into events centered on technology in education. This first was the Ohio Educational Technology Convention held in Columbus which wrapped on Thursday.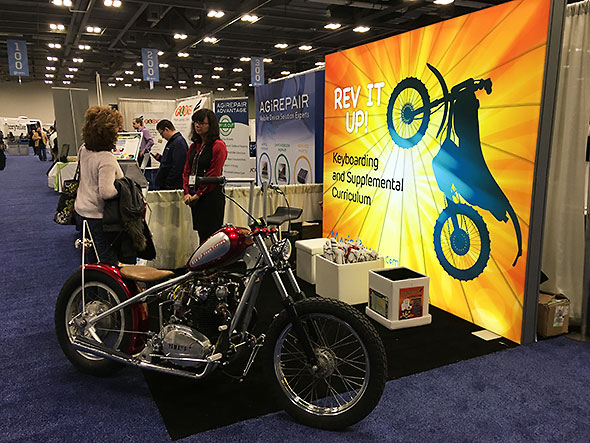 I went to the three-day event to check out new interfaces and tech tools for the classroom. Several schools from around the state were in attendance talking about the maker spaces and digital media centers that they're standing up.
The second tech event I'm participating is Tech Fest hosted this year by Sinclair Community College. Tech Fest opened Saturday at 10am in Sinclair's main hall and continues Sunday from 11am to 5pm. They have talks and demonstrations galore both inside and outside including booming rocket tests, whirring motors, and whizzing overhead drones.
Technology is at its best when it taps into our sense of wonder. It's at its very best indeed when it revels the secret of ourselves.