Sunday may be the perfect day and is certainly your last chance to see the wonderful Juried Members Exhibition at the Springfield Museum of Art. Located at 107 Cliff Park Road in the beautiful green space north of downtown Springfield, the museum is open 12:30pm to 4:30pm today for an exhibit that features many Yellow Springers and other exceptional artists in the region.
I took my children to see the exhibit and was both surprised and pleased by their obvious delight in the show. We became members of the museum just this year but the children have already developed a strong attachment to the building. They have their favorite rooms. They recognized several artists especially the artists whose work we've brought into our home: Sharri Paula Phillips, Jason Morgan, Paula Womack, and Jenny Haack.
The show made me contemplate my own creative endeavors and consider whether I might submit a work of art. Perhaps a bowl of soup or a salad plate? My canvases of choice are the ceramics of other local artists: Susan Finster, Naysan McIlhargey, and Janet Murie. My still life might be at home among the mixed media and landscapes of this annual event.
They feature the cultivated objects of beauty brought forth by other local treasures: Doug Seibert and Leslie Garcia, Michele Burns and John DeWine, Brian and Loretta Baker.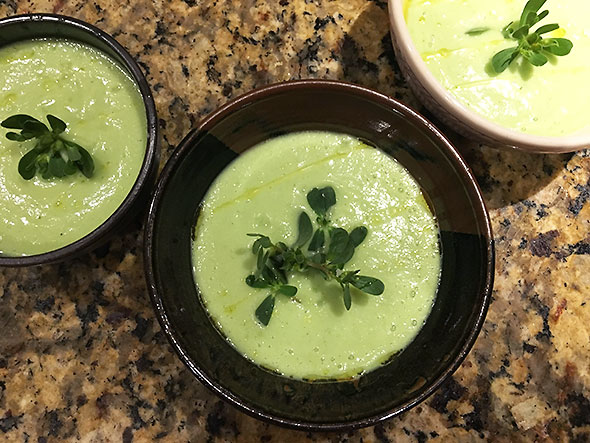 My challenge of course is creating something that will survive the plate for more than five minutes. This still life is about to move.