Remote possibilities— Plague lifestyle may be money saver
By Lance Freer
The Yellow Springs Snooze is taking the lemons the current pandemic has given it, and is about to make some fine hay. Drawing inspiration from its ongoing lessons in remote production of its weekly product, the Snooze is rolling out the next logical step in decentralization: remote printing.
"We're interviewing remotely, writing remotely, editing remotely, doing production remotely; it's the next logical step," said Mite Mindless, replacing the paper and ink in his test printer for yet another trial run.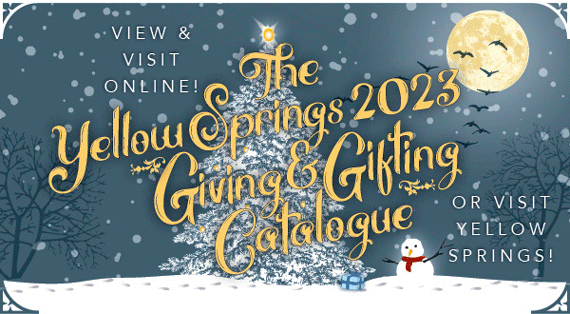 "We have our subscribers' emails, all we need to do is send a file directly to their printer — laser, inkjet, thermal, you name it — and we bypass all the traditional potential stumbling blocks, namely print shops, the postal service and those darned, finicky address labels," he said, jiggling an intermittent connection on a modem.
"This way, our subscribers get the convenience of electronic delivery with the traditional feel of actually turning a paper page," he said.
Mindless admits there are slight "prob— er, challenges" with the concept, such as paper, ink or toner, internet connection speeds, tape and sheer volume, but "it's nothing that a few hours of elbow grease won't solve," he said, sifting through a jumbled pile of print-outs.
"We've got it all figured out: we lay out the paper in 8½-inch wide units; then, when a subscriber prints it out, all they have to do is cut along the top of each page crop mark start indicator, tape the rolls together along the alignment tick marks, fold into quarters and adjust for the left-hand/right-hand page configurations — remember verso and recto! — and voila! — your weekly Snooze edition!"
In addition to the convenience the service offers to subscribers, Mindless predicts remote printing will save the Snooze "thousands and thousands of dollars" on printing costs, logistics, mailing services and those miserable, sticky address labels.
"I don't ever want to see one of those labels again. Ever!" he said, unjamming his test printer for the seventh time in as many hours.
Subscribers are encouraged to sign up for their convenient remote printing services by visiting whysnooze.com/EZ-Print/B-1Jlo04_ml/product=?"ysnooze%20remote%20printing%20services.php and submit their computer's IP address, subnet mask, router information and password, and an open portal number for a VPN connection.
Click here to see 10 years of April 1st online fooling by the News.