A night of many Perry League firsts
By Yunus Brevik and Margi and Rob Gay
The T-ball season reached its halfway point Friday, July 1, and yet each game continues to deliver firsts.
We had several young ones making their T-ball debut: welcome to Suzette, 6, Marin, 3, Kai, 2-and-a-half, Miko, 1, and even Hayden Finch, 20 months, who made a special appearance with dad Michael assisting at the tee. Marin came barefoot and with a smile that stretched from our game's beginning to end, and was supported by a half dozen family members, some of whom played T-ball in their childhood. It's a joy to see multiple generations of those who have participated in Perry League. Kai's first at-bat resulted in a ball being hit several feet in the opposite direction, and he received a shower of applause and encouragement to make the run to first. Such is T-ball, where we emphasize satisfaction from participating.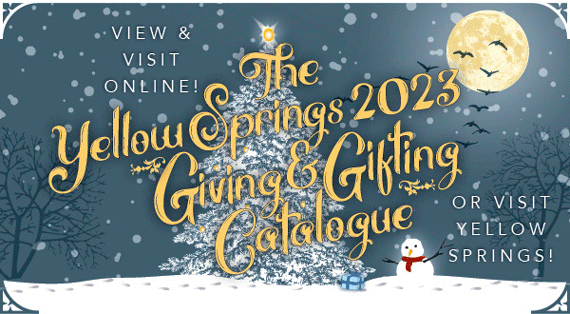 Kai was so happy with his first hit that he came back to bat a second time. While he experienced another success, he seemed less happy that he had to leave the tee. It appears he would have preferred to stay and hit one ball after another. Fortunately for him, he had the love and support of Mom and Dad, Angie and Matan, to guide him gently from the tee to find happiness in the field.
We are thankful to have a steady stream of supportive family members. Aaron Engler was back in town and helped his 2-year-old son, Alan, get two sweet hits with the caterpillar bat. Grandma Leslie and Mom Maddy were seen gripping the fence and cheering their Welsh family support as they watched their Jack, 3, play ball. Parker Jones, 4, had Dad Brandon enthusiastically shouting his support alongside her as they made their way around the bases. He shared some of that motivation with many other T-ballers, expressing his faith in their ability to smash the ball into distant ZIP codes. Kyle Ficke, father of Amber and Violet, helped toss balls from along the first base line so those in the field could experience the thrill of chasing down and catching a ball.
Theo and Evelyn Schmidt's dad, Jake, was at first base again, waving his arms to get kids' attention so they knew where to go after hitting the ball. It's a big trip from the tee to first, and it can be an even bigger trip from the on-deck circle to the tee. Good thing we have parents like Matt Raska and Jessica Thomas, who were there to support their Calliope, 2, as she made that journey, hauling a bat nearly as big as she is.
Speaking of bats, we had many T-ballers getting experimental in this game. Teddy Moore, 4, tried a new bat. We had many left-handed hitters, and some who were up to bat multiple times and tried hitting both ways. After hitting the ball, Sarah Fink, 5, did a double spin and released the bat on the spin. Ren Reynolds, 5, also displayed bat tossing skills. He threw the bat over his shoulder like a pro.
Marty Burns, 4, told us he used to like the caterpillar bat when he was 3, but now he's "almost five" and prefers the bat with flames. When he approached the tee, I asked him, "Where are you going to hit it tonight?" He pointed down the first-base line and said, "I'm going to hit it right there."
And amazingly, he did just that. His drive down the first-base line went into the outfield.
Henry Johnson, 5, tried a new bat and said, "This is heavy. You could do exercises with this one." He proceeded to do multiple reps, pressing the bat overhead as if holding a barbell. Shiloh Deal, 5, performed a one-handed swing with the wooden bat. Later in the game Shiloh informed us that she was the only Shiloh here and the only Shiloh in town. I mentioned I've heard of a place called Shiloh. As I was searching my memory, she tilted her blond, tousled, ponytail-escaping head of hair, looked me in the eye and said, "Look it up!" and poked me on the tip of my nose!
Arlo also shared some background on his name: we found out his grandpa's name is George. "My name is George, but they call me Arlo so we don't get confused." We also found out that Arlo and Evadene Clark, 4 going on 5, are neighbors. Arlo tells us he's 5 and three quarters.
A water balloon half-time break was a first for this season. We gave the following guidelines: "If you want to get wet, stay on the sand. If you want to be dry, be on the grass." Leo Murillo, 7, paused, looked up at me, and said, "Hey, you are standing in the sand. Does that mean you can get wet?" I answered, "Yes, I guess it does." I was immediately hit with a balloon. T-ballers are clever. Some adults got involved in the water balloon battle. Not naming names, Rob and Steve.
We appreciated the handy, quick clean up of balloon debris from kids and adults alike. The suggestion by a wise parent to score points for each piece retrieved was brilliant!
Marco Moyo, soon to be 5, reminded us that T-ball games must be played at a child's pace. He approached the tee, noticed he had sand in his sandals, and decided to take a seat and get the sand out. There was compassionate encouragement from the sidelines to speed up the process.
He eventually got his sandals back on, only to realize there was yet more sand. He sat down a second time and then, to the relief of many, graciously accepted the suggestion to go for it barefoot. We appreciate these opportunities to practice patience.
Bodhi, 4, had a different life lesson for us. He learned from "The Sandlot" movie not to chew tobacco and ride the spinning rides. "You will get throw up," he advised. Good to know. We will be sure to avoid this in the future.
Coach Jimmy visited us and received a Coach Emeritus Perry League T-ball shirt. We didn't put him on the spot, as requested, and we hope he enjoyed watching the game and catching up with friends. Among the other firsts? Clay, 9, and brother Ash, 4, came for the first time this season but not their first time to T-ball. Clay hit the ball and said, "I'm not going to do that" while pointing to the bases. He just wanted to hit today. Allie Amend, 6, was last at bat, tried the wooden bat, put the ball into the outfield, and ran all the bases. "I had a home run!" she yelled upon reaching home plate. It was a nice way to close the game. And so it goes at Yellow Springs Perry League T-Ball.
Our all-volunteer program is noncompetitive, free, and open to children aged 2–9, regardless of their race, color, creed, sexual orientation, gender identity, ethnicity, spiritual inclination or practice, ability or disability. We have four more games this season.
You are welcome to join us Friday evenings starting at 6:30 p.m. in Gaunt Park.