Wheeling Gaunt Day set for Oct. 7
Wheeling Gaunt Day 2023 will be celebrated Saturday, Oct. 7, beginning at 10 a.m., at the Wheeling Gaunt sculpture plaza, adjacent to the train station at the intersections of Dayton Street and Xenia Avenue.
Presentations will be made by Jerome Borchers, chair of the Yellow Springs Arts Council; sculptor Anthony Maughan, who completed the sculpture begun by his late father, Brian Maughan; Brenda Hubbard, author of "Legacy of Grace: Musings on the Life and Times of Wheeling Gaunt"; and Nadia Malarkey, who designed the plaza and maintains the plants adjacent to it.
The life-size sculpture commemorates Wheeling Gaunt, a formerly enslaved man born about 1812, who moved from Kentucky to Yellow Springs during the Civil War and became one of the largest Black landowners in Ohio. A few months before his death in 1894, he sold nine acres of farmland on South West College Street to the Village of Yellow Springs for one dollar, with the stipulation that the Village use the rent paid by tenants farming the land to donate flour annually to widows. Though the land is now Gaunt Park, the village continues donating flour, and now sugar, to local widows and widowers.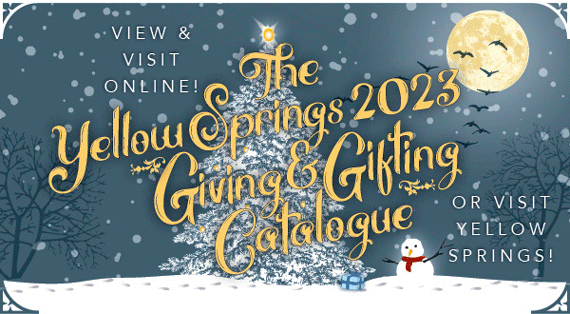 The bronze sculpture, unveiled in a ceremony in October 2021, includes a saying that became identified with Wheeling Gaunt's generosity, "Not what we have, but what we share."
For more information about Wheeling Gaunt Day and the Gaunt sculpture, email the365projectys@gmail.com.