'Restrained roots' coming to the Foundry Theater at Antioch College
The Foundry Theater at Antioch College will continue its first season of programming with a performance from musicians Kieran Kane and Rayna Gellert on Wednesday, Nov. 8, beginning at 7 p.m.
Kane and Gellert — two musicians with long independent histories in both country and Appalachian old-time music — have been writing and performing as a duo for the last eight years. Their combined sound is defined by a "restrained and roots-oriented approach to both songs and arrangements," according to a press release.
Kane's musical history began in country with the release of several charting singles in the early 1980s. It continued into his work with musician Jamie O'Hara; they comprised the duo The O'Kanes, which had a string of charting country hits in the '80s and '90s.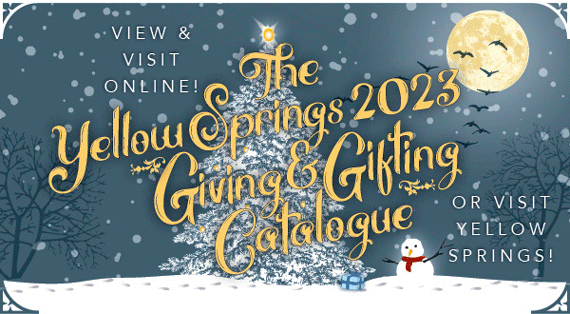 Based in country music capital Nashville, Kane also wrote and co-wrote songs for big names in country, including The Judds and Alan Jackson. In 1994, Kane helped establish independent country music label Dead Reckoning, via which he has released both solo albums and collaborations with artists Kevin Welch and Fats Kaplin and with Gellert.
Gellert's repertoire is steeped in the old-time music tradition. A classically trained violin player, she picked up old-time fiddle in the '90s, and in the ensuing years has been regarded as a world-class fiddler, and has released several solo and collaborative albums over the last 20-plus years. 
In the early aughts, Gellert joined renowned old-time band Uncle Earl, with KC Groves, Kristin Andreassen and Abigail Washburn, playing with the all-women band for the next seven years. Gellert also worked with longtime Dayton Americana music and dance company Rhythm & Shoes prior to its 2010 farewell.
The duo's individual musical backgrounds are divergent enough that their coming together seems serendipitous — though, as they told the News in a recent interview, it did require a little push on Gellert's part. She said she first heard Kane perform at the Hardly Strictly Bluegrass Festival in San Francisco, California, in 2015.
"When I heard [Kane] perform, everything he did made sense to me — he was doing such minimalist stuff in the way that he played the banjo and the way that he approached accompanying songs," Gellert told the News. "I thought, 'Who's that guy? And why have we not been playing music together?' So after the set I just sort of went back and pestered him."
Kane said he was appreciative of Gellert's offer to collaborate. Initially, however, he wasn't interested, not being part of the old-time music world himself and not immediately sensing a way the two musicians' bodies of work might be compatible.
However, soon after their initial meeting, Gellert sent him a song she'd written, "Perry." The song appealed to Kane as it presented a spare, bittersweet meditation on the perpetuation of life and love: "Tell me what trees I should plant and I'll plant them/Tell me how many and where they should go/And how many babies to birth for to tend them/To see what from earth and from birth I might grow."
"I thought, 'Oh, I love this song,'" Kane said. "If this person can write this particular song, then maybe we can do something together."
Kane and Gellert soon met up and got to writing: The two wrote together for Kane's 2016 solo album, "Unguarded Moments," and then for Gellert's 2017 solo album, "Workin's Too Hard," which would include "Perry." They've since released three albums as a duo, including their most recent, 2022's "The Flowers That Bloom In Spring."
The latest album was written and recorded in the Adirondacks cabin the two share in summer to escape the Nashville heat. Its songs are mostly composed of voice, guitar or banjo and fiddle, cementing the slender sound the two have been driving toward since their initial collaboration. The alchemy of Gellert's and Kane's combined musical milieu is apparent throughout — particularly on a slow, folky rendition of '60s country hit "Please Help Me I'm Falling."
Gellert said co-writing songs is endemic to musicians like Kane who've built careers in Nashville, but that it wasn't something she'd experienced in "any serious kind of way" before the two of them worked together. Nevertheless, she said their disparate approaches to songwriting complement one another.
"He's very oriented toward having some kind of instrumental chunk to hang on to, like a riff that he's playing on an instrument, whereas I almost always just start with words and melody," she said.
Between those two approaches, Kane said the duo's songwriting is less about fashioning a piece, and more about facilitating whatever arises when they come together.
"You don't really know what it's going to be about until you kind of get into it a little bit further and you start peeling off layers," he said.
"The thing I always compare it to is using a Ouija board — that's really what it feels like when you're co-writing," Gellert added. "Everybody's got their hand on this thing, but no one actually thinks they're controlling it. One thing [Kane] says sometimes is the song has its own ego — just let it be what it wants to be."
Kane and Gellert said they're "excited" to visit the village and perform for the local audience; Gellert has visited Yellow Springs before when she was involved with Rhythm & Shoes, and her father — old-time banjoist Dan Gellert — lived in Dayton.
"Yellow Springs is completely charming," she said.
And the two said audiences can expect a fairly intimate performance that reflects their music — not slick, but relaxed and informal.
"We love to chat with the audience and give each other shit — it's a very chill, very living room vibe," Gellert said.
After their performance in Yellow Springs, Gellert and Kane will move on to the next stop on their tour at Natalie's Grandview in Columbus on Thursday, Nov. 9.
Tickets to see Kieran Kane and Rayna Gellert at the Foundry Theater are $25 for general admission and $15 for students. For more information on the upcoming local performance, or to buy tickets, go to bit.ly/gellertandkane.