VISUAL SITE TOUR
HOMEPAGE


Get information about the News, including how to contact us, advertise, submit, and more.
---

Click on this, on any page, to go back to our homepage.
---

To the right of the header graphic is information on how to create an account on our site that allows you to interact by posting comments on articles and participating in our forum. If you have already joined and are logged in, it will greet you. You can click on your name to change your user preferences.
---

Current highlights on the site.
---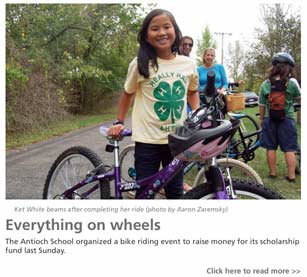 Breaking news or the latest web post of interest – updated daily.
---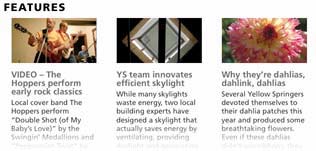 Web posts of interest from the last few days, or pieces with staying power.
---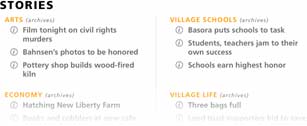 The most recent 3 stories in the most popular categories. These may be web posts or from the print edition.
---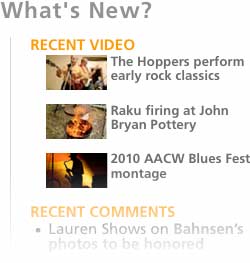 Links, breaking news, or highlights of things of interest. Some things in this sidebar that always have new links are: Recent Web Posts, Recent Blog Posts, and Recent Comments. Here you will also find links to stories from the print edition, searching our archives, and a full category and sub-category list.
---

Currently there are three ways to check out our archives: search by keyword, browse by month, or by searching our old site while we sync up all the archives with our new site.
---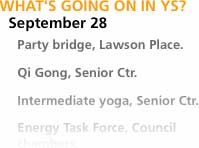 The community calendar for the following 24 hours. Click on "Full Community Calendar" to view all community events.
---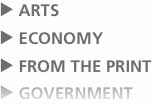 All of our article categories. Click on the arrow to the left of the category title to view subcategories.
---

In addition to being categorized, all of our articles are "tagged" with more detailed or specific topics in order to make connections between articles.
---
ARTICLE
From an article, you can view articles by the same author, related articles, check out other articles that cover the same topics, or comment on the article (if you have an account with ysnews.com).
---
FORUMS
Once you have an account with ysnews.com, you can participate in our user forums. Check out the current topics, or create your own.
report bugs at https://ysnews.com/forums/forum/bug-reports Please read through the forum topics to make sure you are not reporting a bug that has already been brought to our attention. In the title of your post, write a clear description of what issue you are experiencing. In the body of your post, explain your issue in greater detail and also let us know what browser and operating system you are using including version numbers (e.g.: Firefox 3.6.2, Mac OS X 10.6/Intel).