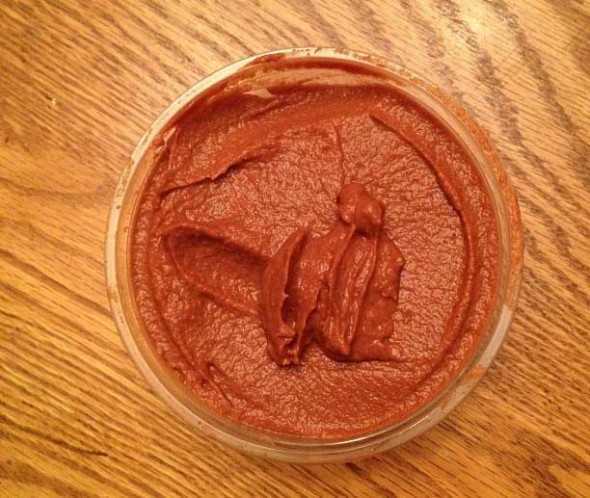 Friday night dinner was roasted chicken. The chicken had been thawing in the refrigerator several days, and it was now or never. In a way it was a slice of good luck that Friday was dark and dreary. The early week was a welcome Indian Summer always tempting us away from home while Friday was the kind of day that makes us cozy in at home with popcorn and a movie.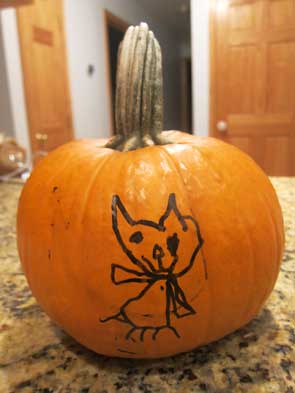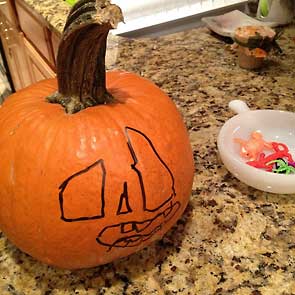 While the family decorated our pumpkins, I nestled into the kitchen next to a warm oven. Hot really. I cook my chicken at 450 degrees. That's hot enough to caramelize the chicken's skin and its surrounding fixings to that charred state that my mom calls "golden brown".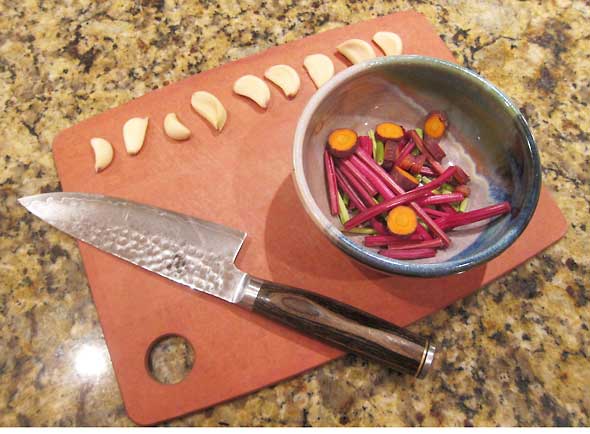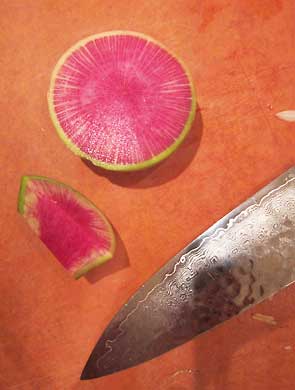 For the surrounding fixings, I was myself surrounded by a medley of vegetables and thought several could use a bath in chicken gravy. I started with the usual suspects, a line up of garlic…nine cloves in all…next two onions, an heirloom carrot, beet shoots, and the parsley shoots which I prefer to celery. I stuffed this mix in the chicken cavity with a couple of sprigs of thyme and rosemary.
I place my chicken breast down so the white meat can steep in the bird's juices as it roasts. Around the bird, I place its gizzard, liver, and heart with a medley of fall vegetables. Along with my favored beets, I added yellow squash, a rainbow radish, and a delicata squash. The yellow squash was unexceptional, but it's neighbors were anything but. The rainbow radish is a striking beauty with its fushcia and white striated interior. The skin of delicata squash is yellow with bright green stripes. It's also tough resisting my knife, but in roasting the interior yields to a divine buttery and tender sweetness.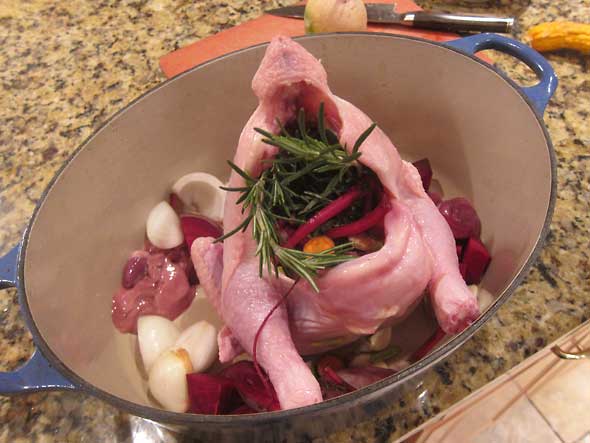 The chicken is not left to roast in its own juices. I planned on using apple cider but rather than use up our stock from Peifer Orchards—sadly down to a mere pint—I opt to open a bottle of hard cider from an upstate brewery near my childhood home. Even that cider I use sparely—they are both so good to drink—so I pour it in until the cider bubbles jump around the vegetables. After a dosing of salt and pepper, the bird hops into the oven where it remains until its interior temperature reaches 165 degrees Fahrenheit.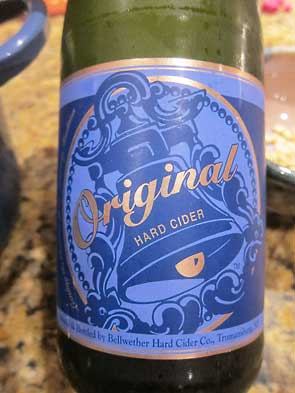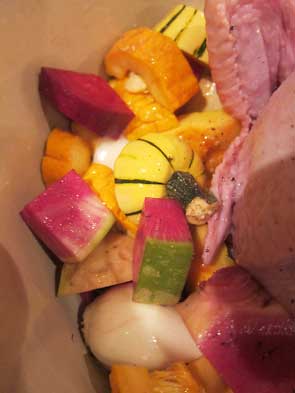 For dinner, we enjoy the medley of juicy meat and roasted vegetables with a side of sautéed collard greens. My clean up plan was to use any remaining vegetables and chicken drippings to make a soup, but this scheme is foiled as the family gobbles up a good portion of the prepared meal. No matter, I still have enough to experiment.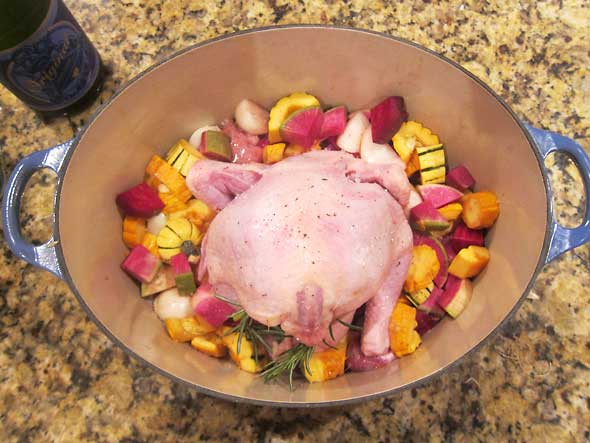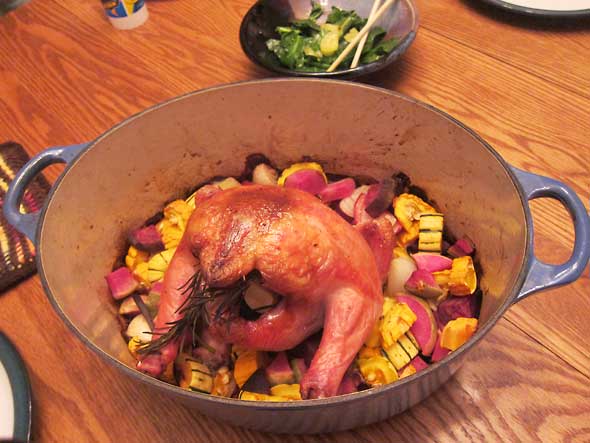 For a puréed base, I blended bits of chicken liver, vegetable shoots, beet root, squash, radish, carrot, onion, and garlic together. Next I added the deglazed sauces from the roasting pan. The resulting mixture, you might guess, didn't look much like soup. Its color was a deep orange tinged with green. Hmmm. I have learned from making smoothies that there is one potential ingredient that can "fix" the color and that is blackberry. I raid my stock in the freezer, add five berries to the purée, and sure enough the blend loses its green notes for a richer red. Then, I tasted the mix, and I realize that I have the stuff not of soup but of a substance much more priced to my children… ketchup.
I've prepared homemade ketchup on purpose before but, I have to admit, I did better making it by chance. I looked online and sure enough there are several recipes for beet ketchup. I decide to call my concoction Winter's Ketchup as its ingredients—unlike tomatoes—are raw produce commonly harvested in the fall and winter months and successfully stored over winter.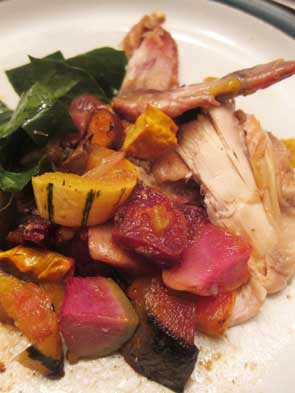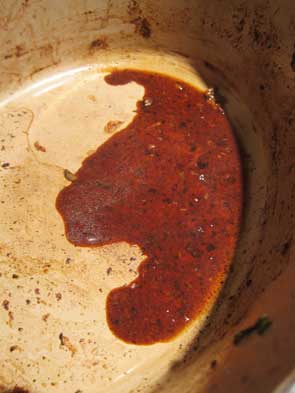 As for the recipe for Winter's Ketchup, I'll be refining it over the next two months. Roasted chicken and turkey are favorites this time of year, and—you should know by now—I do love gravy.