Artists selected for bronze symposium
This week the artists selected to participate in a local bronze sculptor symposium in October were announced. Joining Brian Maughan of Yellow Springs, who was previously invited, are John Weidman of Brookline, N.H., D'Jean Jawrunner of Tucumcari, N.M. and Susan Byrnes of Cincinnati. About 40 artists submitted proposals for the national juried competition.
The Yellow Springs Experience: National Bronze Sculpture Symposium, Oct .13–26, features two weeks of sculpting demonstrations and presentations culminating in a rare live pouring of molten bronze at sunset at the Antioch Amphitheater on Saturday, Oct. 26. The four artists will create 12 original sculptures to be installed as public art on an outdoor Bronze Sculpture Trail here in 2014.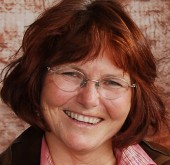 D'jean Jawrunner's career as an artist includes a range of materials, techniques, and size. D'jean has exhibited internationally and nationally next to Edgar Degas, Kiki Smith, and Andy Warhol. Since 1997, D'jean has been the program/foundry manager and art professor at Mesalands Community College in New Mexico, where she teaches metal casting and printing workshops.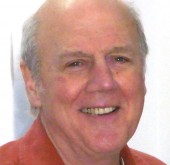 Invited artist Brian Maughan is a nationally known sculptor who moved to Yellow Springs in 2006 from New York City. Maughan has worked in various media, but sculpture has dominated his efforts. In the last 20 years he has worked principally in ceramic clay, much of which is then cast in bronze. Recent installations include "Bob Uecker" (radio announcer), and "Bud Selig" (Commissioner of Major League Baseball), both in Miller Park, Milwaukee.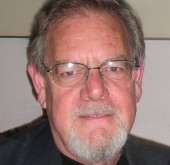 Educated at Miami University and Antioch College, John Weidman is director and co-founder of the Andres Institute of Art, a non-profit arts organization in Brookline, New Hampshire. In his pursuit of understanding the human form, he studied Anatomy and Dissection at Harvard Medical School. Working mostly with stone and metal, Weidman strives to interpret his world and its relationship to others, inviting viewers to share and experience their feelings with new perspectives.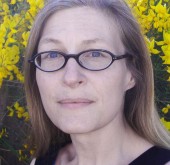 Ohio artist Susan Byrnes is an artist, freelance audio producer and independent curator who produces conceptually-based art that encompasses a variety of media. Byrnes has exhibited widely throughout the Midwest including at the Dayton Art Institute, Woman Made Gallery in Chicago, the Museum of New Art in Detroit, Concordia University in Ann Arbor, and the Sculpture Center in Cleveland. Her work merges intellect with emotion, adding a strong element of self to her otherwise conceptual work.
Read a full article on the upcoming symposium and sculpture trail in the Aug. 1 issue of the News.