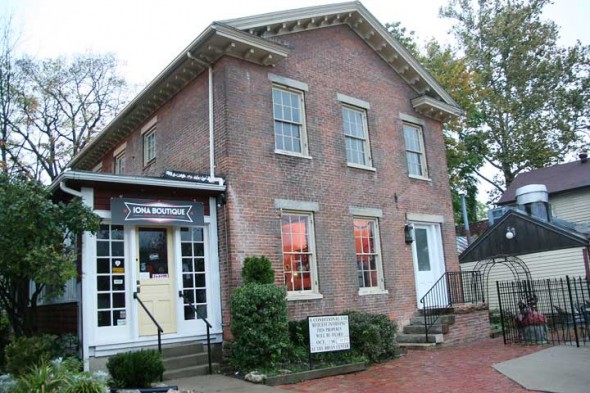 New apartments approved for downtown
In recent years the King's House in Kings Yard has been home to many retail establishments, including a bookstore, an art gallery and now gift and clothing shops Asanda and Iona. So it is a welcome addition to some that the building's second story will soon host two new apartments in the downtown area.
Village Planning Commission on Monday approved a conditional use for two new rental units above Iona (on condition that the renovations now taking place in the building meet the Greene County Building Code.) The front apartment closest to Xenia Avenue is a one-bedroom with 680 square feet. The back space is 850 square feet with two bedrooms.
Planning board member Chris Till asked about parking requirement, which Village Interim Manager Kent Bristol assured him did not apply to properties in the Central Businss District with less than 80 feet of frontage. To be sure, property co-owner Christie Comerford assured the planners that they had an agreement with Kings Yard property owner for the use of several tenant parking spaces in the lot just west of the Yard.
After a brief discussion, the five planners voted to approve the application, saying, it was a "welcome" "great" addition to the downtown.
Comerford, who owns the building with her husband Brendan and the Lewis family, was smiling as she left the Planning Commission meeting. Though there is a lot of remodeling to do to prepare the upper-level spaces, she hopes to have the apartments ready to rent by January or February. She said she does not yet know the lease rates the family plans to charge.