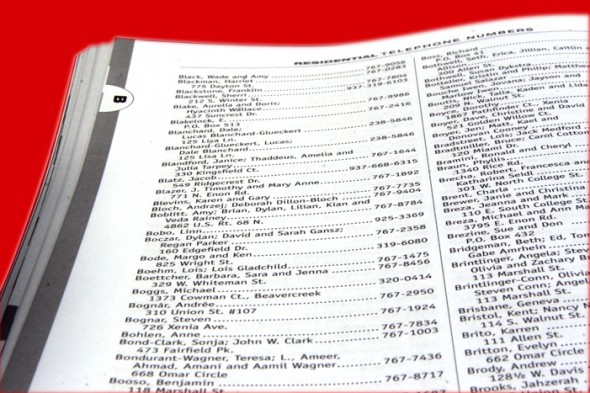 Make sure you're in the Community Directory
Each spring, the Yellow Springs News produces a Community Directory with business and residential listings.
A RESIDENTIAL LISTING IS FREE. So you might as well do it! We strive to keep the information timely and accurate, and therefore request that individuals submit their numbers and information, even if there has been no change.
Submit your name and number for the 2014-15 community directory today!