Sidebar: Monica Hasek At Antioch College Wellness Center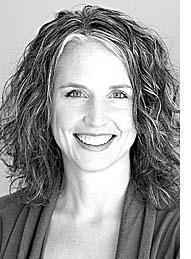 Local yoga studio owner Monica Hasek has been named the new director of the Antioch College Wellness Center, the college announced on Tuesday.
"We feel lucky that we found someone in the village whose passion and expertise seem to fit with the wellness center," Antioch College President Mark Roosevelt said. "I think that this tightens the village/college connection."
Hasek, who with her husband, Robert, has run Yoga Springs on Dayton Street for the past 10 years, could start her new position as early as next week. She replaces Becky Harrison, who was hired in February but left the job last week.
A more detailed story about Hasek will be in next week's News.

Return to main article: Leadership shifts at Antioch College