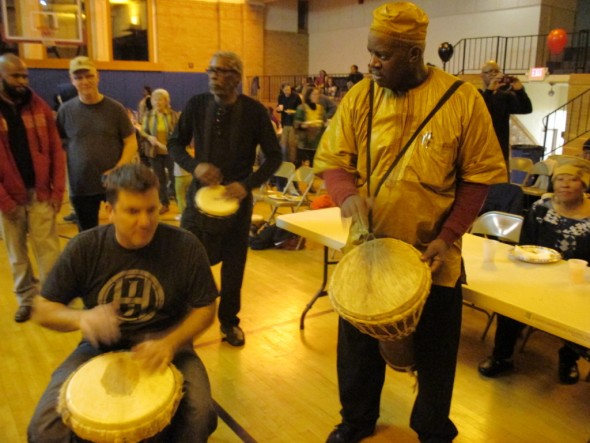 Annual Kwanzaa celebration slated
The village's annual Kwanzaa celebration will be held on Sunday, Dec. 27, 4–7 p.m., at the Bryan Center.
Kwanzaa, which honors African heritage in African-American culture, is celebrated from Dec. 26 to Jan. 1 each year. Created by Dr. Maulana Charring in 1966, Kwanzaa, whose name comes from a Swahili phrase meaning "first fruits," has seven core principles: Umoja (unity); Kujichagulia (self-determination); Ujima (collective work and responsibility); Ujamaa (cooperative economics); Nia (purpose); Kuumna (creativity) and Imani (faith).
All are invited to attend the free event, which will include crafts and toys for kids, music, dancing, poetry, a guest speaker and the honoring of a community elder for their contributions to the African-American community. Those attending are also asked to bring a dish to share for the potluck Karamu Feast.
Click below to see photos from last year's celebration at the Bryan Center. To learn more about Kwanzaa, visit http://www.officialkwanzaawebsite.org.