Col. John Hazen Blakelock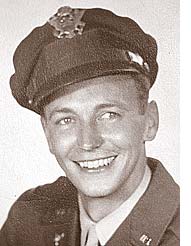 Colonel John Hazen Blakelock, USAF Retired, was born in Washington, D.C. in 1922, son of Brigadier General and Mrs. David H. Blakelock. He received his Bachelor of Science degree in electrical engineering from the Air Force Institute of Technology, his Master of Science degree from the Massachusetts Institute of Technology and his Ph.D. degree from the University of Dayton in 1979.
His Air Force duty assignments include Aircraft Maintenance Officer on Okinawa during the invasion in 1944, pilot training in 1948 and flying F-84 aircraft as an instrumentation engineer and engineering test pilot at Shaw AFB, and instructor at the Air Force Institute of Technology (AFIT) at Wright-Patterson AFB for eight years. While at AFIT, he authored the John Wiley textbook "Automatic Control of Aircraft and Missiles."
In 1965, he was selected to oversee the construction and establishment of the Pakistan Air Force College of Aeronautical Engineering (PAFCAE) at Korangi Creek, West Pakistan. For his services, he was awarded the Sitara-i-Khidmat (Star of Distinguished Service) by the President of Pakistan and the Legion of Merit by the U.S. Air Force. The auditorium of the college was named for him and dedicated with this citation:
"Dedicated to Colonel John H. Blakelock (USAF) the founding Principal of PAF College of Aeronautical Engineering. His pioneering efforts transformed an uncertain vision into a formidable reality and fostered it to become the cradle of Aeronautical Engineering and a Center of Excellence in this region. We owe it all to the genius and dedication of this man."
John's next assignment was as the first director of the Computer Center of the Aeronautical Systems Division at Wright-Patterson AFB, while also serving as an adjunct professor at AFIT. Upon his retirement from the Air Force in 1974, he was awarded the Legion of Merit (first Oak Leaf Cluster). After retirement, he joined the faculty at Wilberforce University as the first director of the Dual Degree Engineering Program between Wilberforce and the University of Dayton.
He is survived by his wife Virginia; children Virginia Louise, David, John, Carolyn and Elizabeth and grandchildren Daisy, Rose, Erin, Olivia and Jack.
A graveside service was held on Saturday, Nov. 28, 2015, at Glen Forest Cemetery in Yellow Springs. Condolences may be expressed to the family at http://www.jacksonlytle.com.