Forgotten Springs, Vol. 5 – The Dance Pavilion / The Neff Grounds Park
Forgotten Springs, Volume 5 – The Dance Pavilion / The Neff Grounds Park
A monolithic concrete testament to an older time in this village stands at the northernmost point of Glen Helen; near thin, winding paths that hardly see use. A slab, broken in many places, crumbling and blistering with weeds and moss, stretches across the forest floor, paving the way to a forgotten space, now empty.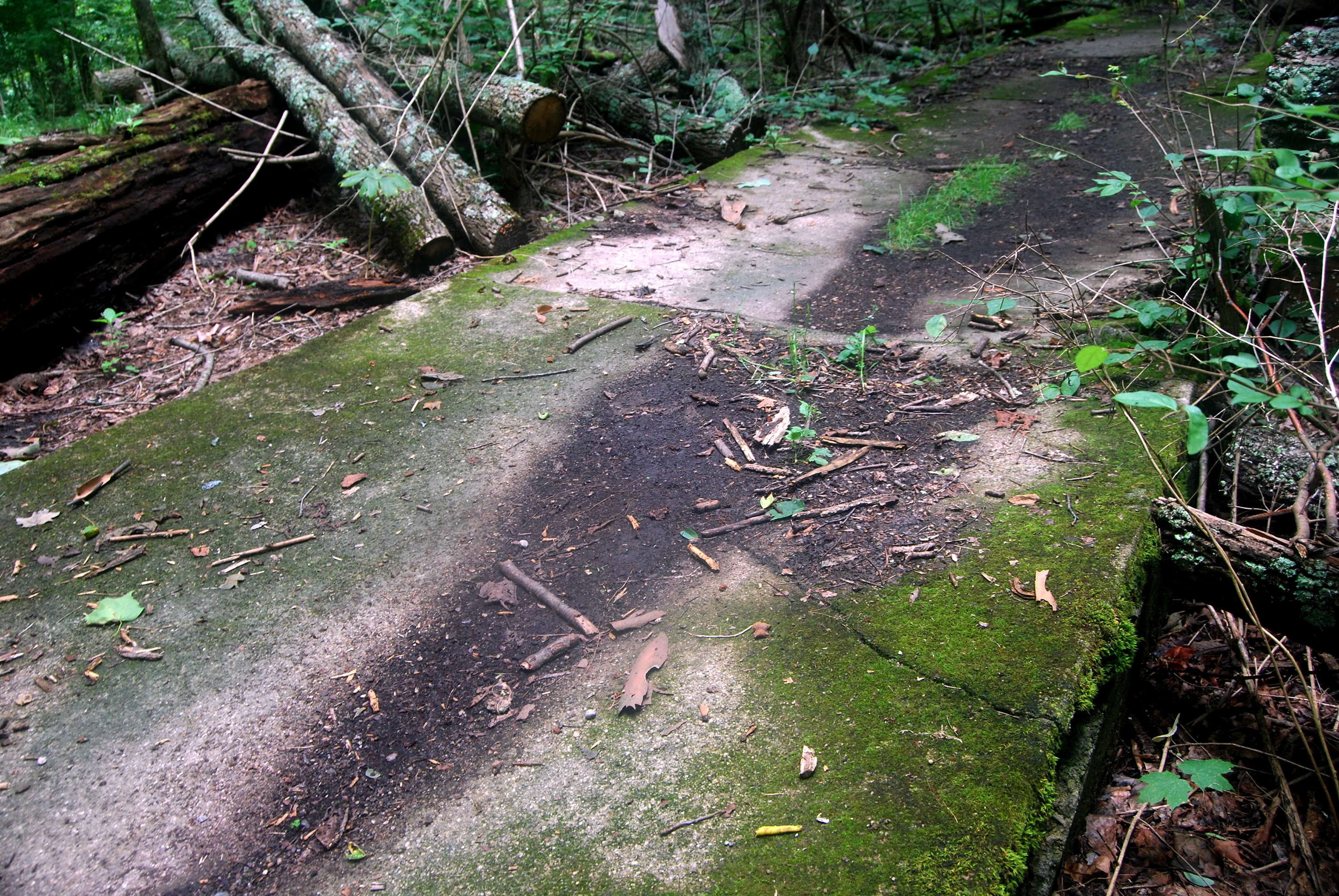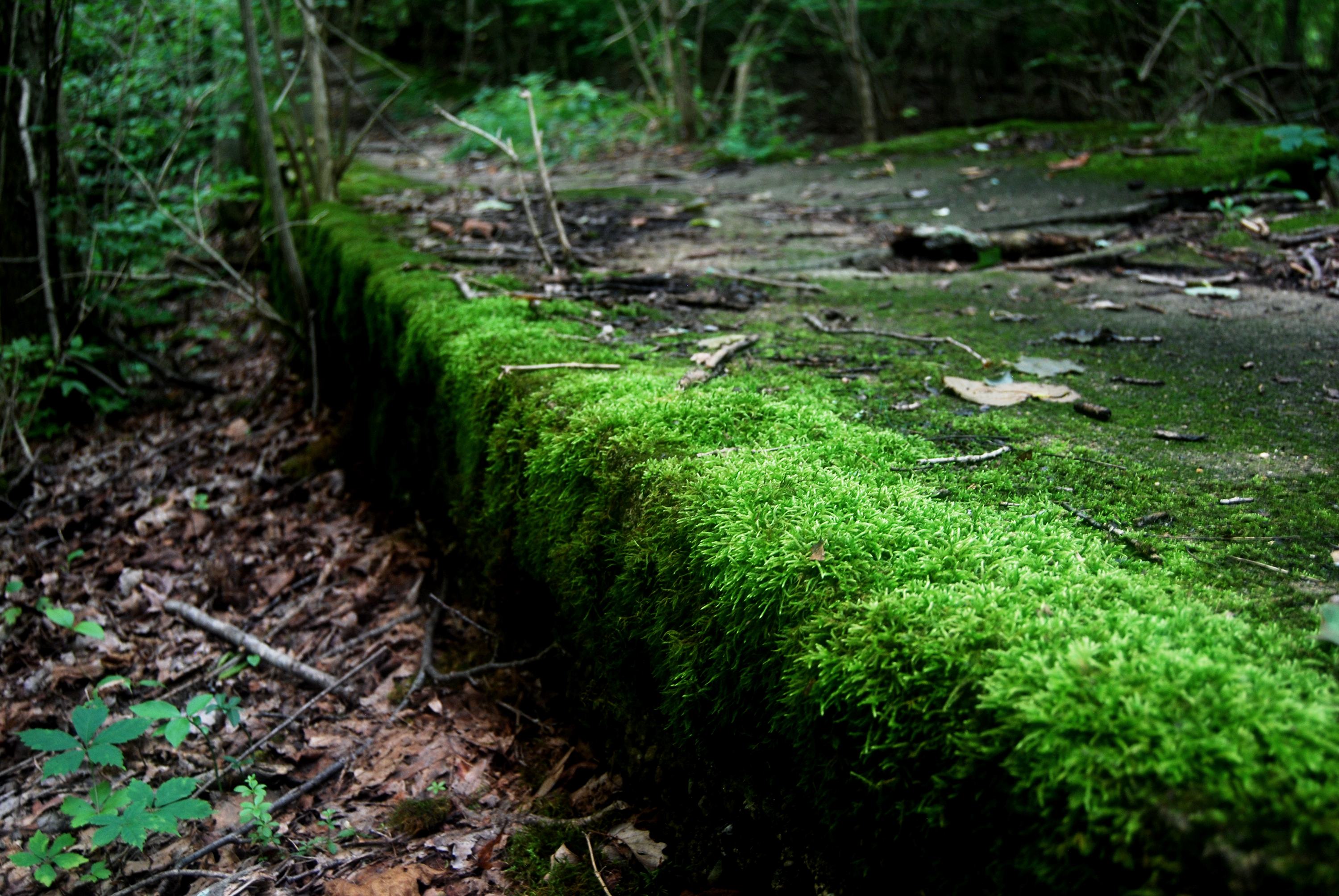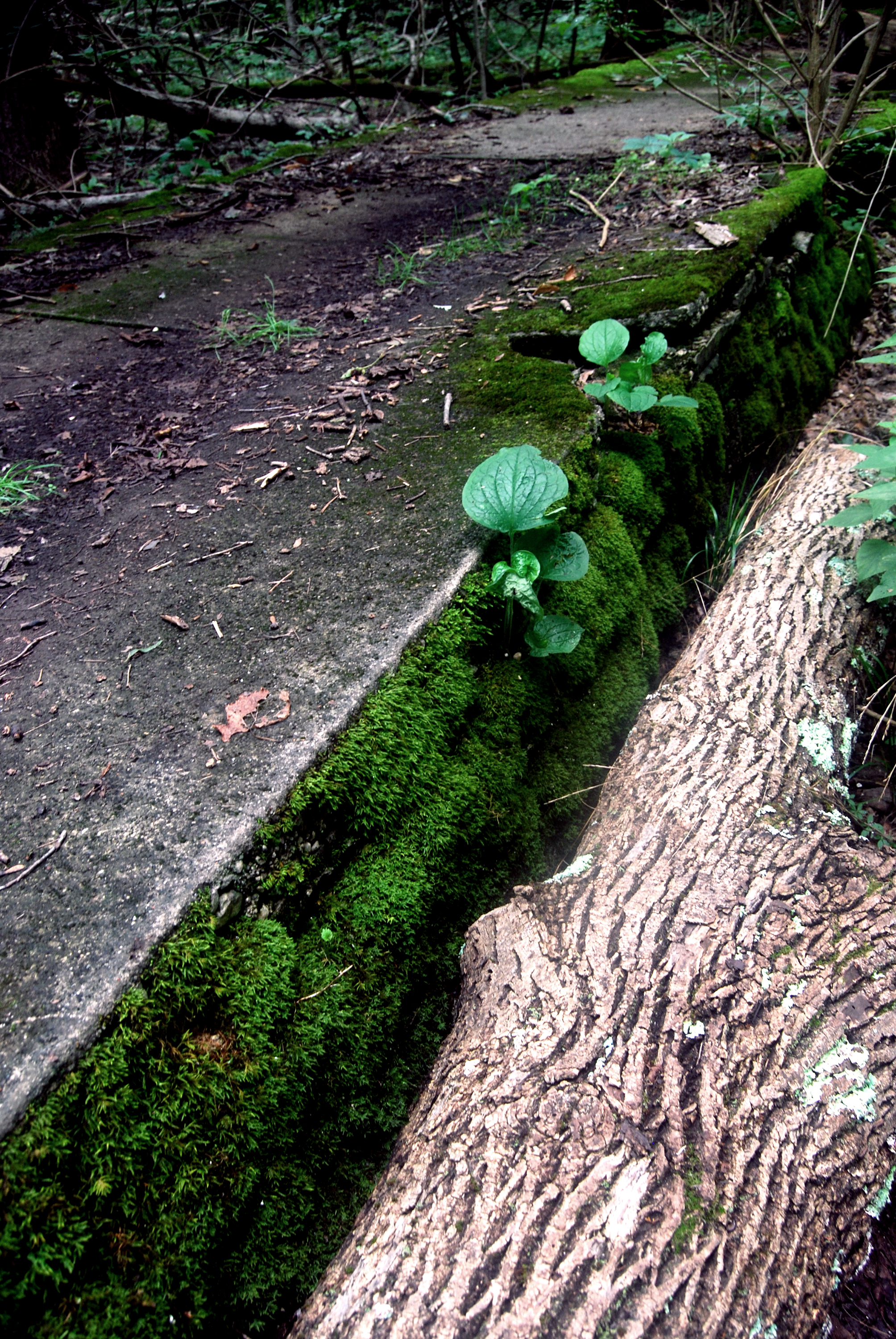 There once stood, many years ago, a building at the end of this path. Indeed, much of the landscape around the crumbling concrete used to be different. For one, the area was dammed up to create a manmade lake, which has all but disappeared. The crumbling concrete was used as a support structure to hold the planks of wood used as a walkway to the building, a dance pavilion, built in hopes that it would attract more patrons to the area.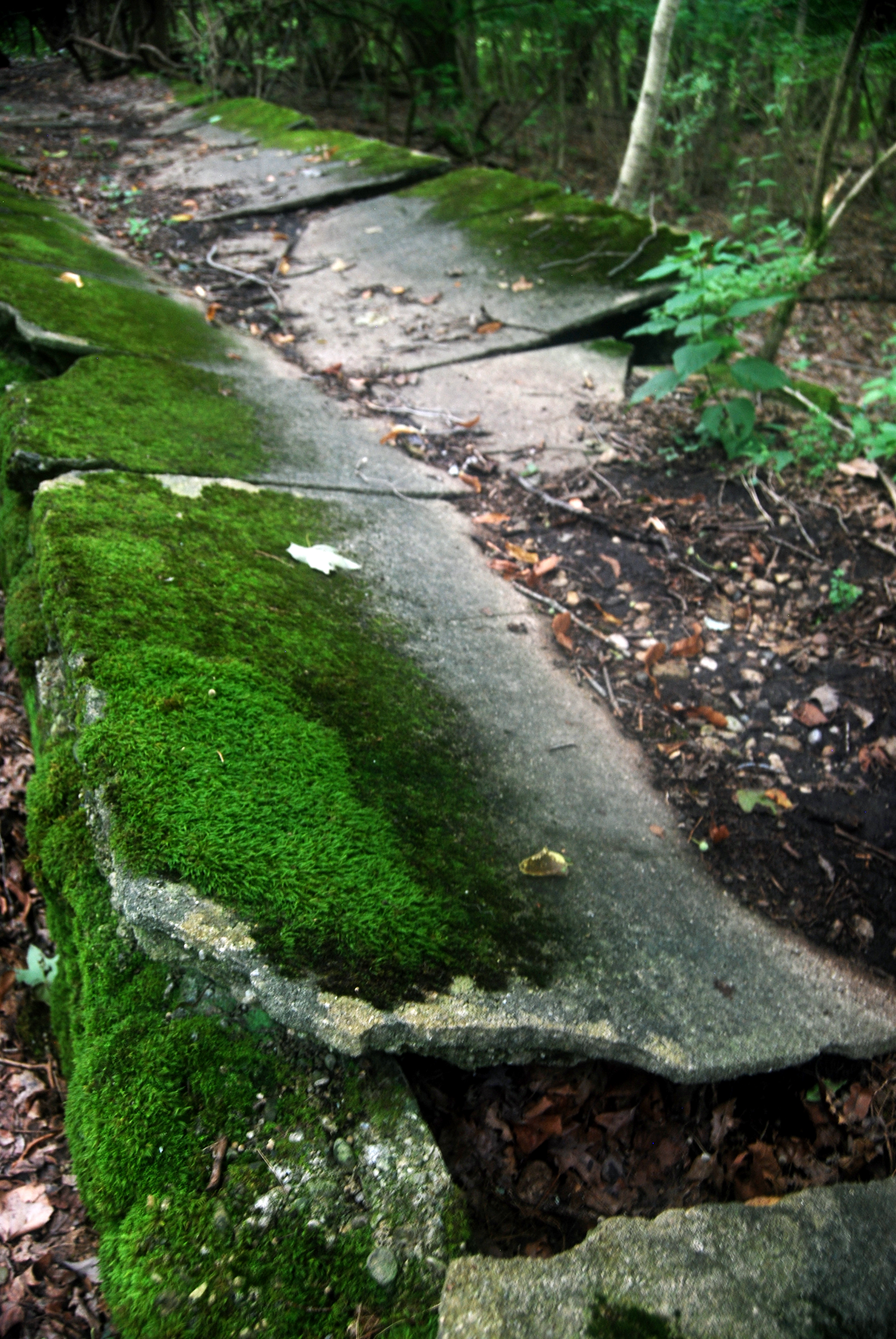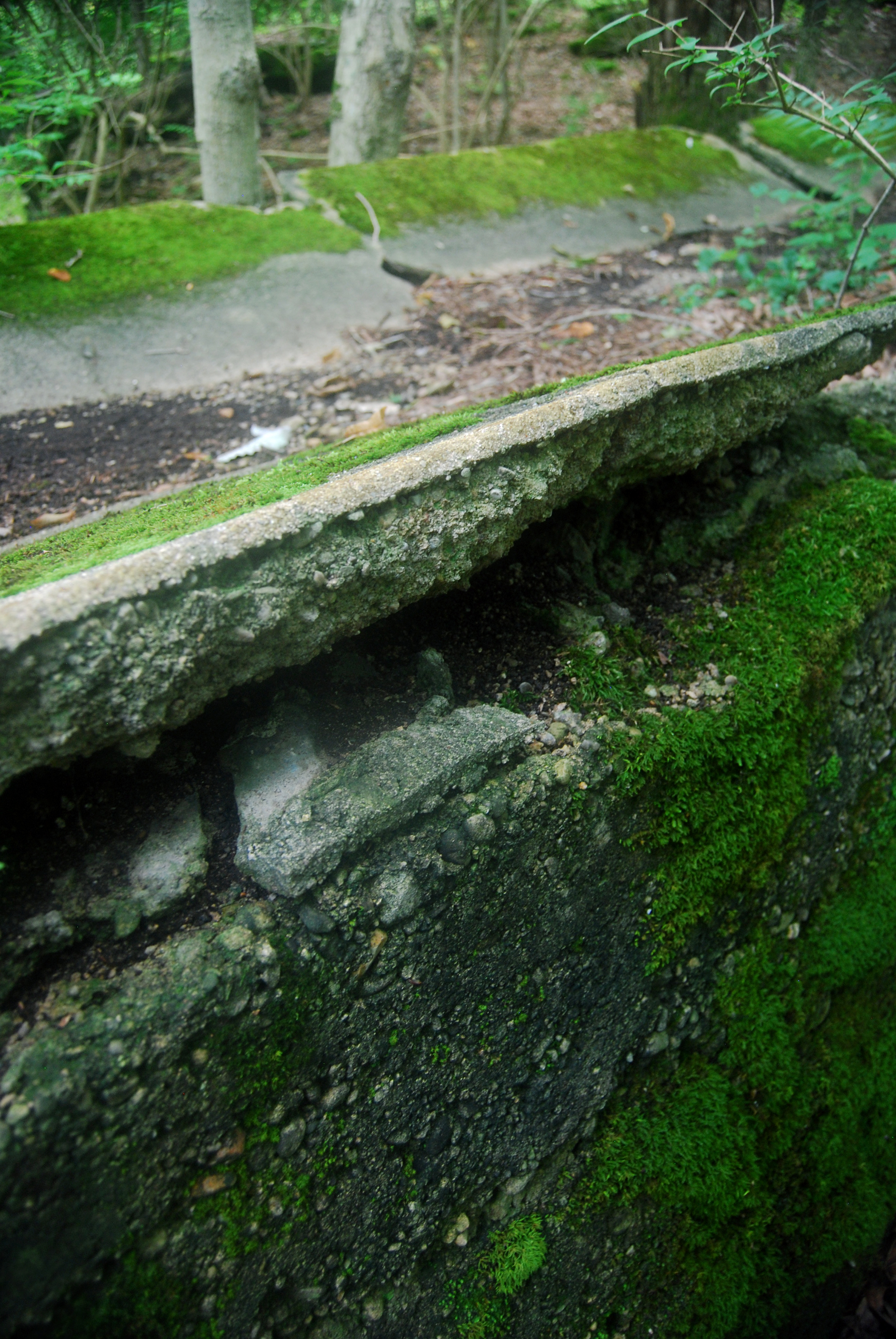 As many residents know, the town of Yellow Springs has always been cordial to tourists and out of town guests. In its infancy, the town hosted by means of a hotel on the Glen Helen property (one of the first buildings in town). The hotel had numerous owners over the years. The Neff Brothers had ownership of the property by the time the 1820s rolled around, but the hotel business was not doing so well. In order to drum up customer interest, the Neffs created a poll to see what else people wanted. The results were that some people wanted to swim or boat. Now, there was no major waterways in the immediate area, so a dam was built to flood the Glen, creating a manmade lake for folks to swim and paddle around in.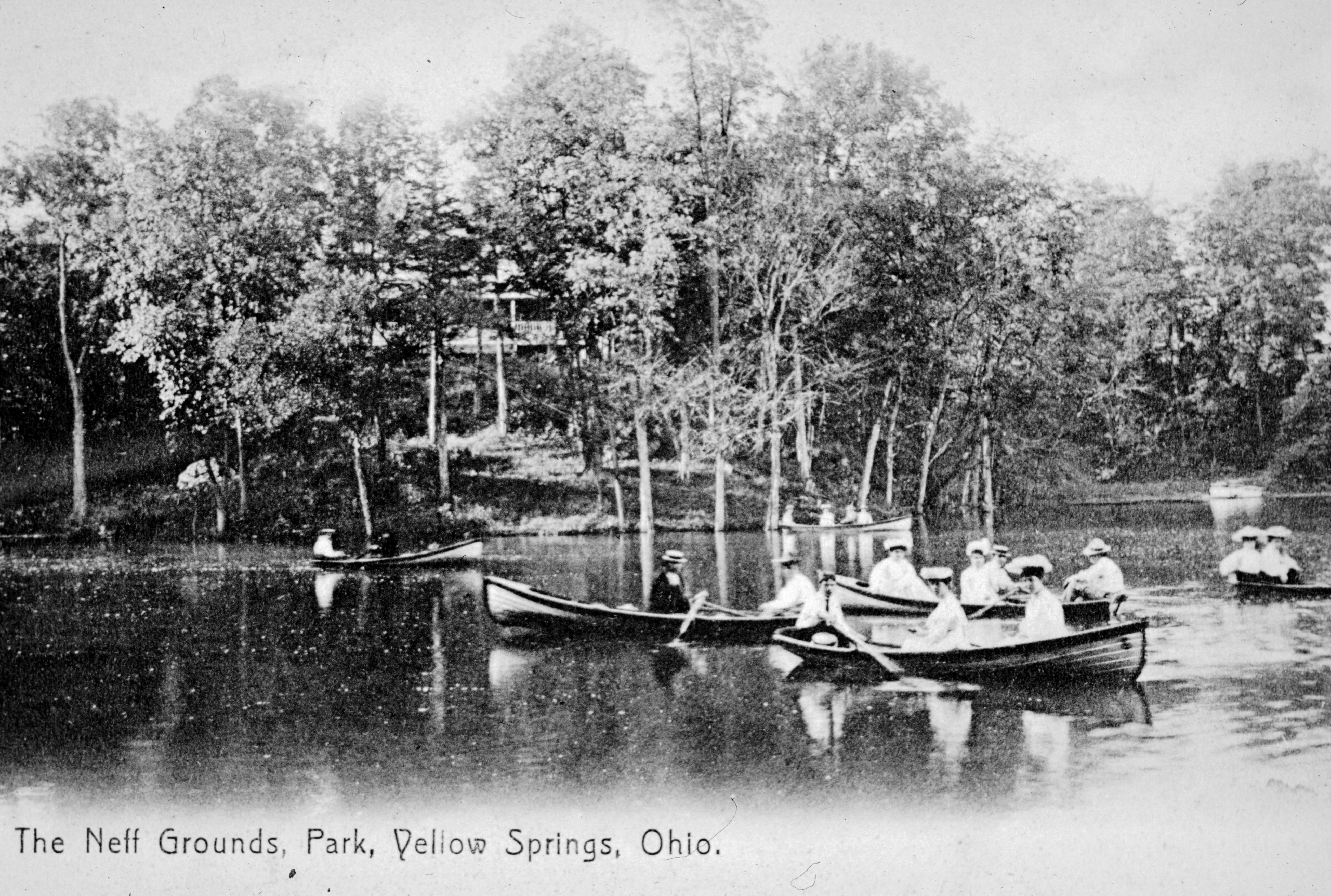 What else did the people want? Swimming and boating surely couldn't satisfy everyone, so the Neff's also built a large dance pavilion to go with everything. It all became sort of an amusement park, one large entertainment and lodging gala in the woods – "The Neff Grounds Park".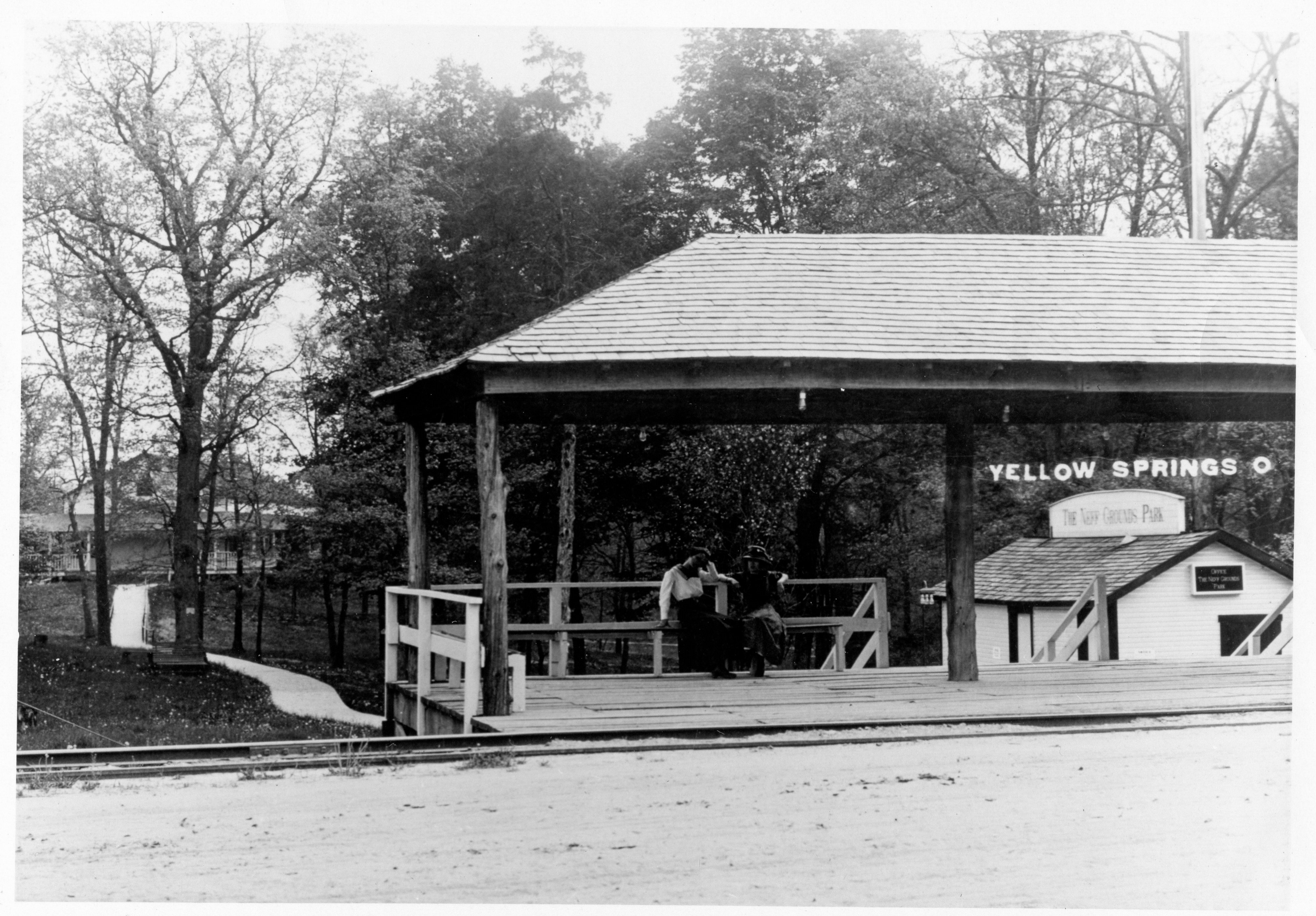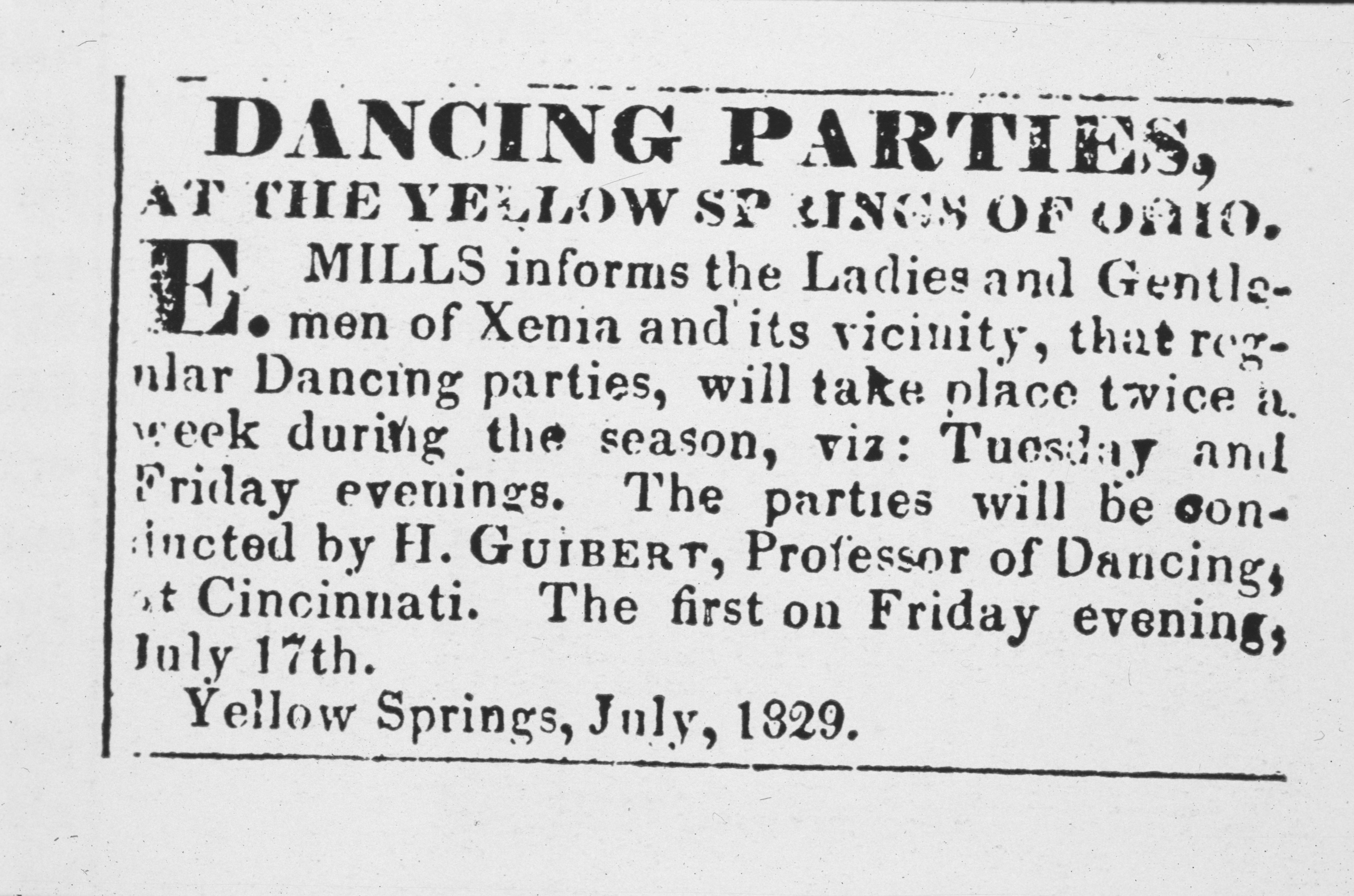 The walkway in question was built to get patrons to the pavilion from the north entrance to the Glen, now along Route 343. The concrete slabs are all that remain of this pavilion and walkway. The building was torn down in the 1950s. The lake is gone as well. The Neffs did not maintain ownership of the property once Antioch College became involved with the Glen, so much has changed, and dramatically so, in this particularly small nature preserve in our quaint village. If you are feeling adventurous, follow the paths north (they are smaller and harder to see/traverse up there) to get to the abandoned pathway. It is a fascinating artifact to the bygone lore of the Glen and Yellow Springs.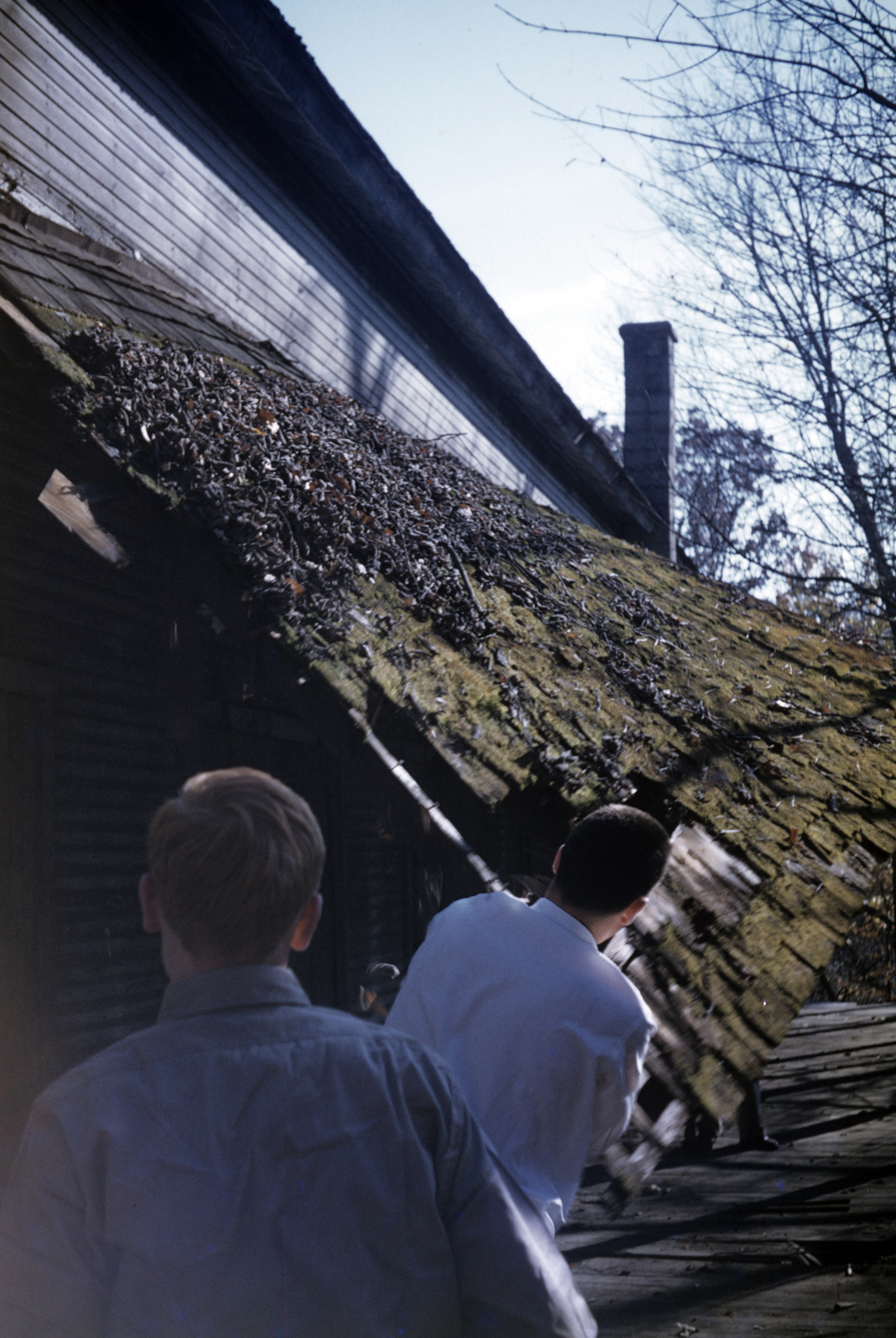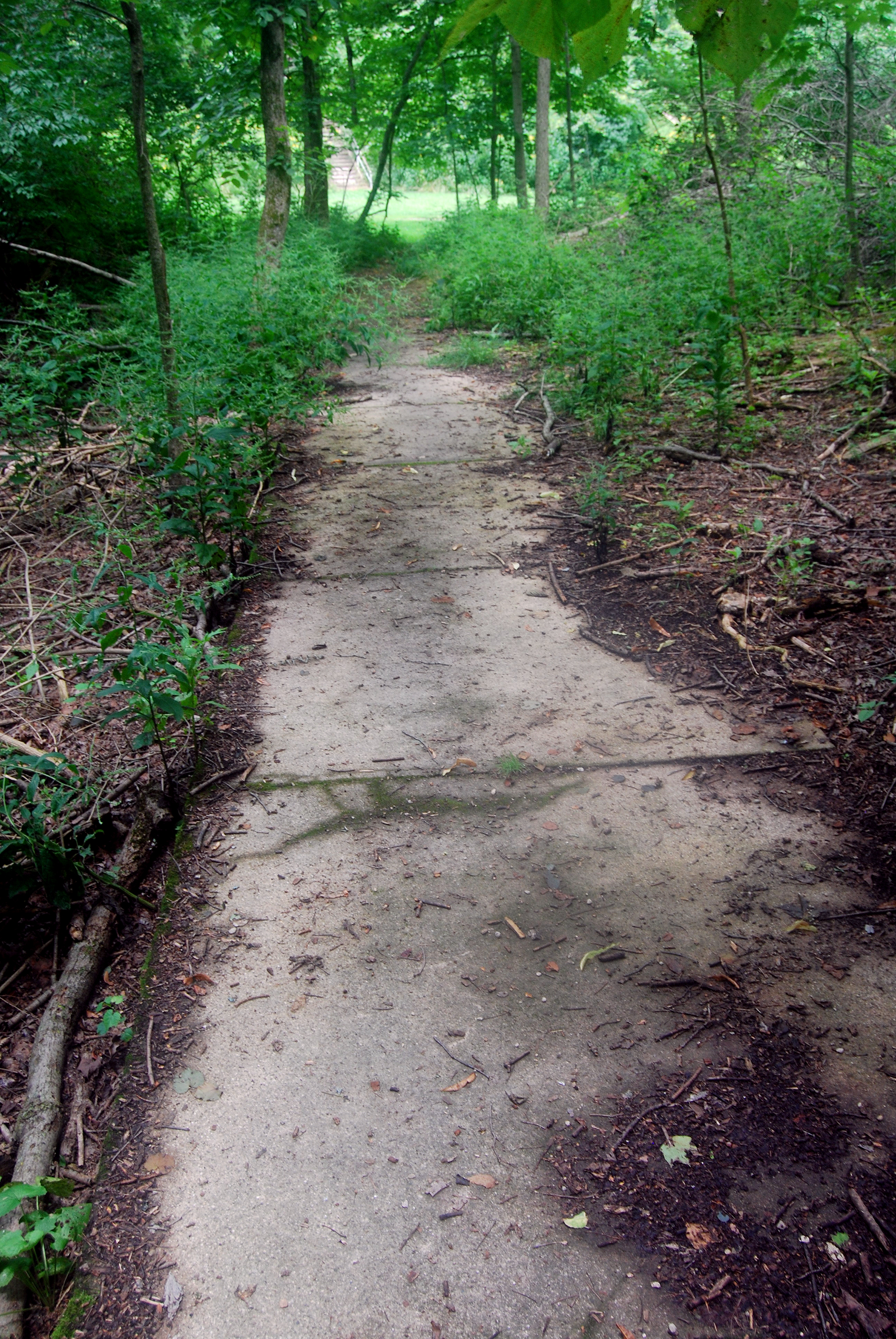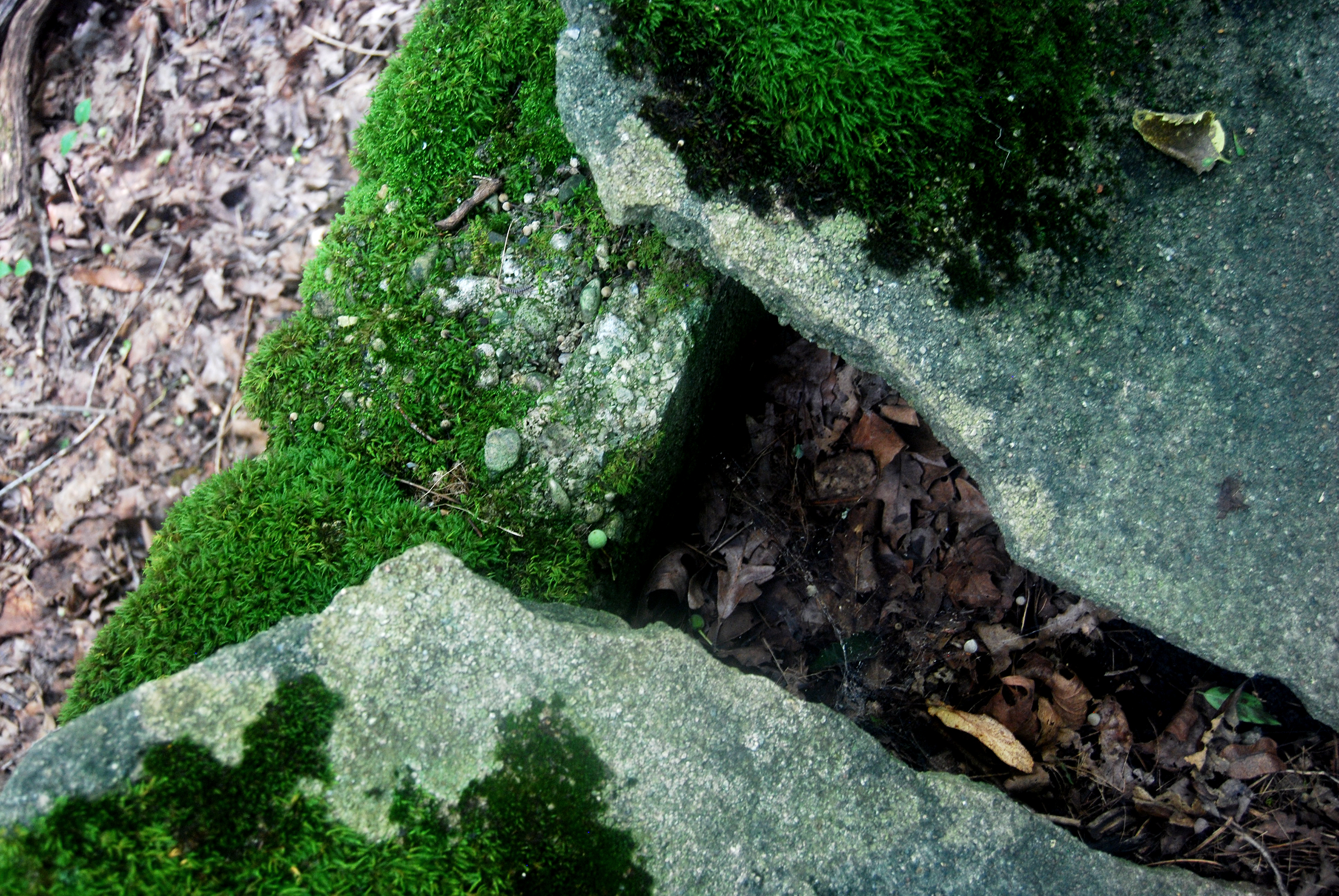 Historic photos courtesy of Antiochiana at Antioch College and Glen Helen