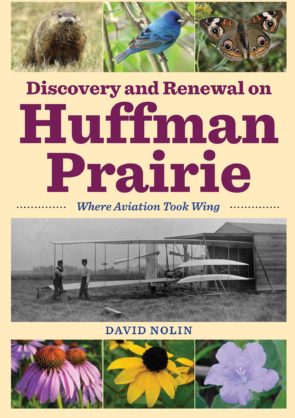 Writer on Huffman Prairie to speak at Glen Helen
David Nolin, author of "Discovery and Renewal on Huffman Prairie: Where Aviation Took Wing," will speak about the new book Sunday, Sept. 30, at Glen Helen Nature Preserve's Auditorium, 405 Corry St., Yellow Springs.
The 2 p.m. presentation is being hosted by Glen Helen and the Green County Public Library. Admission is free.
The book, recently highlighted on the "Book Nook" program hosted by Vick Mickunas on WYSO radio, also includes a natural history of the area.
Nolin, a former Glen Helen naturalist, retired in 2015 from Five Rivers Metro Parks as director of conservation. He has been involved in the restoration of the Huffman Prairie State Natural Landmark and is currently president of the Beaver Creek Wetlands Association.
Books will be available for purchase at the Sept. 30 talk.