Tom Manley to leave Antioch College in June of 2021
President Tom Manley's fifth year at Antioch College will be his last. Antioch announced this week that Manley plans to leave his position at the end of his five-year contract next June. A search for his replacement will begin this fall.
In an interview on Monday, Manley said his planned departure is not in response to any specific factors, but reflects "lots of deliberation and conversation with the board over the spring."
Manley added that he feels "more confident" now than at any prior point in his presidency regarding the college's future. His optimism is based on factors including recent budget cuts, projected fall enrollment increases and the college's new work-study program, Antioch College Works, which provides free tuition for lower-income students and expanded work opportunities during college and after graduation.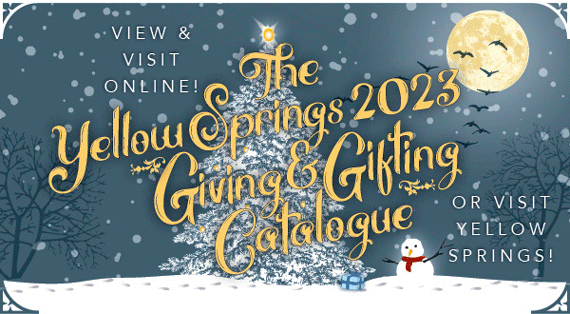 Board of Trustees Chair Maureen Lynch said the college was grateful for Manley's service, and added in an email that his leadership has helped stabilize the college and clarify a vision for its future.
"Tom's leadership has prepared us to weather the storms and facilitated a clear path for the next chapter of Antioch's life," she wrote.
Asked to reflect on his contributions and legacy, Manley emphasized his role in listening to the college community and developing new ways to express the college's values and vision.
"I've given voice to what the college has stood for for a long time in powerful ways," he said.
A press release from Antioch this week announcing Manley's planned departure identifies a range of contributions in areas that include shared governance and diversity and inclusion.
"He has championed the notion of college and university campuses as anchors of resilience for their communities, and actively sought to further Antioch's historic commitment to shared governance, social justice and educational equity. During his presidency, diversity in the administration and on the Board has increased, and, despite budget reductions, positions to better support diversity, equity and inclusion programming have been created," the release states.
While Manley's departure is almost a year away, leadership at Antioch has already shifted to include more board participation in day-to-day running of the college. In May, Manley stepped away from some aspects of the presidency to focus on college fundraising and publicity. Two board members stepped into unpaid senior administrative roles, with Sharen Neuhardt overseeing operations and John Jacobs handling finance.
That leadership configuration remains in place. During the final year of his presidency, Manley will continue to focus on the launch and development of Antioch College Works through raising funds, building partnerships and increasing visibility for the program and college both nationally and regionally.
Board member Shadia Alvarez said college leaders are "crystal clear" about Antioch College Works as the college's new strategic direction. She credited Manley with helping to define and drive the program.
Asked why the college was announcing Manley's departure almost a year ahead of the end of his contract, Lynch said such timing was typical, as it can take six months or more to conduct a presidential search.
Manley is the second president of the relaunched Antioch. He was hired after a nationwide search in November of 2015 to replace Mark Roosevelt, and has served since March 1, 2016. Manley will leave the presidency on June 30, 2021, when his five-year contract with the college expires. He previously served as president of Pacific Northwest College of Art in Portland, Ore., and in teaching and administrative positions at Pitzer College in Claremont, Calif.
A time of transition
The announcement of Manley's planned departure comes at a time of transition for Antioch. In late June, the college announced cuts to a total of 14 faculty and staff positions as part of a $2.5 million budget reduction that went into effect on July 1, the start of the 2021 fiscal year. In response to the COVID-19 crisis, Antioch had previously furloughed 27 employees, some of whom remain on furlough.
Also this spring, Antioch moved to sell Glen Helen to the Glen Helen Association, a separate nonprofit, for $2.5 million, letting go of a longtime college asset and natural resource. The deal is expected to be finalized this summer.
Later in August, the college will begin an accreditation review, which will include a site visit from the accreditation agency in October. The relaunched Antioch received 10-year accreditation from the Higher Learning Commission, or HLC, in June of 2016, with a check-in scheduled for 2019–20. A planned review process this spring was postponed by the HLC due to COVID-19 and rescheduled for the summer.
Accreditation is essential to achieving Antioch's financial and enrollment goals, as federal financial aid is only available to students enrolled in accredited institutions.
In advance of the accreditation review, Manley said on Monday that the college is in a stronger position than it was in the spring as a result of the June budget cuts and anticipated gains in fall enrollment. The budget cuts "right-sized" the college's cash budget, he said, reducing it from $10.9 million last year to $8.5 million in the current fiscal year.
And he anticipated that fall enrollment could be double last year's figure, which was 27. Right now, more than twice as many students have accepted Antioch's offer of admission as compared to last year, an especially strong showing given the uncertainty around COVID-19. The college also has more than twice as many deposits in hand as this time last year, with 56 "deposited" students as of Aug. 3.
College leaders see the enrollment gains as a sign that students are responding positively to Antioch College Works, for which $2 million in scholarships has been raised. Among other benefits, the program offers free tuition for students eligible for federal Pell grants. The majority of current Antioch students are Pell-eligible, college officials have previously said.
A series of challenges
Viewed from the outside, Manley's presidency so far has been marked by a series of challenges.
Assuming the job a few months before Antioch achieved accreditation, much of the work toward accreditation was already behind the college when he arrived. For Manley, and for Antioch, accreditation was "the pivot to the next thing," he said.
During his first few months in office, Manley unrolled a plan for Antioch's revitalization called Framework for Antioch College Transition, or FACT. That process initiated a series of "design-build" sessions that involved all college personnel in envisioning new ways to connect different areas of the college to develop new programs and curricula, increase revenue and cut costs.
The FACT process took place for at least a year, and several new developments at the college emerged from the brainstorming sessions, including a new "self-designed" curriculum and revamped marketing that emphasized students' agency and individual choice.
Manley frequently emphasized that Antioch represented a "new kind of American college," one focused on the application of liberal arts to urgent real-world problems, a model he called "applied liberal arts."
Despite these efforts, first-year enrollment at the college continued to decline from a high of 97 in 2013, when previous full-tuition scholarships known as Horace Mann Fellowships were still in place for all admitted students. Last fall's incoming class of 27 was a disappointing nadir for the college, prompting the convening of a board task force that led to the development of Antioch College Works as part of an effort to attract more students.
Manley's tenure has also been marked by several budget reductions. As noted in the press release announcing his planned departure, Manley stepped into the job needing to address a $7 million shortfall in a college budget that then totaled $20 million. This was accomplished through attrition and other means, including laying off five staff members and reducing salaries for executive and senior staff at the end of 2016. The college again cut costs in the spring of 2018, prior to the end of that fiscal year, with temporary furloughs equating to pay cuts for faculty and some staff. And this spring, the college reduced the budget further, with a $2.5 million cut, including more staff layoffs and the first faculty layoffs since the college's reopening.
While painful, the cuts served to put the college on firmer financial footing, Manley has stated previously. Yet increasing and diversifying revenue has been a challenge for Antioch during a time of great change in higher education, he also has acknowledged.
Manley said on Monday he remains deeply supportive of Antioch and excited by its evolving mission. He does not have firm plans for what follows his departure next June.
Manley's wife, Susanne Hashim, has served as the college's vice president for advancement since August of 2016. She and Manley live with their daughter, Chedin, in Yellow Springs.
*The article has been corrected from the print edition to reflect a misstatement regarding student deposits for the coming fall quarter.