Bognar, Reichert film— The 9to5 movement
By Elle Peifer
During the early '70s, American women in the workplace were unhappy with the discrimination they faced, and created the 9to5 movement to push for better pay, more opportunities and an end to harassment. Women clerical workers launched the movement by organizing in Boston. The movement then spread throughout the U.S. and was popularized in the 1980 film "9 to 5" starring Dolly Parton, Jane Fonda and Lily Tomlin.
To ensure this time was not forgotten, two local filmmakers, Julia Reichert and Steve Bognar, have produced and directed the film "9to5: The Story of a Movement."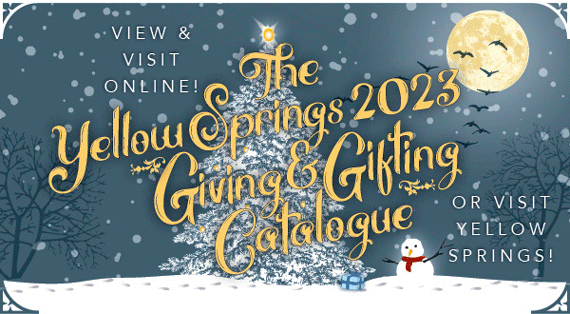 "9to5" premiered nationally on PBS' Independent Lens program on Feb. 1. It will air on Dayton's ThinkTV16 on Thursday, Feb. 4, at 10 p.m., and on ThinkTV14 on Friday, Feb. 5, at 10:30 p.m. Viewers can also stream "9to5: The Story of a Movement" through pbs.org for free this month.
"The film is going to have a wide and big audience and we are really thrilled about it," Bognar said in a recent interview.
Reichert and Bognar, who both live in the village, began working on the film over eight years ago. The couple, along with their team, completed the film in March of 2020. It was scheduled to premiere at the South by Southwest Film Festival in Austin, Texas, that month, but due to COVID-19, the film festival did not take place.
The filmmaking duo are Emmy- and Oscar-award winning documentarians whose films focus primarily on social justice issues such as race, class and gender. Reichert attended Antioch College, where she created "Growing Up Female," which has remained one of the only student-made films selected for the National Film Registry. Bognar's work has premiered on platforms such as HBO, PBS and Netflix. His film "Personal Belongings" premiered at the 1996 Sundance Film Festival.
Together, Reichert and Bognar are best known nationally for 2019's "American Factory," which won the Oscar for best documentary feature last year. The duo had to take a break from working on "9to5: The Story of a Movement" while "American Factory" was in production.
Reichert and Bognar said they were inspired to make the film in part because many people have forgotten or simply do not know the story of the 9to5 movement, which began in 1973. There were also personal reasons.
"I am a working-class girl; some of my early jobs were as a clerical worker," Reichert said. "I had a lot of those low-end jobs myself. My dad was also a union man, so we were a union family."
Reichert and Bognar also drew attention to the fact that there has never been a book, movie or major article about the movement, even though 9to5 led the way for later social movements. They wanted to tell the stories of the women of that time to shine more light on the movement.
"It is about the courage of these women," Bognar said of the film. "Here they are, risking their jobs to fight for what they knew was right. Those are the kind of stories we try to tell in our films."
After extensive research, Bognar and Reichert interviewed more than 30 activists of the movement in many different cities across the U.S., including Cincinnati and Cleveland. They found that the women who led the movement were "learning as they went" in the 1970s.
"It's not like there was some kind of handbook to create social change," Bognar said. "They were coming up with original tactics and strategies. They were so creative and inventive it made us hungry to tell their story."
Reichert, Bognar and their team spent a lot of time digging for artifacts in libraries across the country. In Cleveland, the team kept coming across photos of one woman, but had a hard time finding her. Determined to find out who she was and interview her, the team identified her as Mary Yung, and she appears in the film.
"Turns out she's in San Francisco and is the head of the Democratic Party in San Francisco," Bognar said. "She's a big shot."
Yung shared a lot with Reichert and Bognar and allowed them to look through her personal archives. Most significantly, Yung explained how much the 9to5 movement meant to her, and how the strategies and tactics of the movement help her in work today.
Reichert and Bognar hope that the "9to5" film gives inspiration to people fighting for current social change. The women in 9to5 had great success in their movement, and Bognar reflected that one of the reasons for this is because they organized.
"It takes a while, but you will get there if you go together," he said. "9to5 showed us that when people get together, they can make big things happen."
Among the creative movement strategies highlighted in the film was the use of humor as a tactic. The film also draws attention to the idea that social activists should not get stuck in old thinking. Bognar believes that was observed in Yellow Springs this summer during marches that followed the police killing of George Floyd in Minneapolis.
"We saw things happening in town that we had never seen happen before," Bognar said. "Route 68 was blocked; it was incredibly inspiring, and those new actions were led by young people."
Having lived in Yellow Springs for 30 years, the couple are influenced by the community and Antioch, they said. Villagers also support their work by giving feedback at local test screenings, which before the pandemic were held at the Yellow Springs Senior Center and the Little Art Theatre.
"Our friends and neighbors give us really smart feedback, which helps us to make the movie better," Bognar said.
*The writer is a Ohio Wesleyan junior reporting for the News as a Yellow Springs Community Foundation Miller Fellow. She can be reached at elle.peifer@gmail.com.