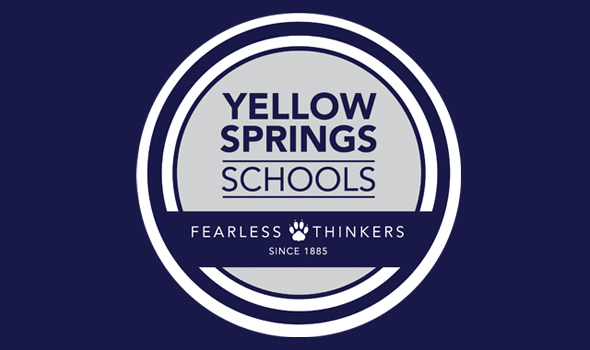 Facilities Committee wavers on MPA
The YS Schools Facilities Committee held its third meeting on Thursday, June 9. The committee's meeting followed a closed meeting of the district's interview committee to discuss three potential candidates for a maintenance plan advisor, or MPA, with whom the district met in May and June.
An MPA would assess certain aspects of the school facilities' needs and make recommendations to the Facilities Committee and the district on necessary long-term maintenance. The district began receiving proposals for MPA candidates in mid-April following the Facilities Committee's first meeting.
The Facilities Committee meeting began with a presentation from district Treasurer Jay McGrath that questioned the need for an MPA. The presentation also reiterated past district concerns over the costs of renovation and maintenance versus constructing a new, K–12 facility.

McGrath presented a list of identified facility needs that could be addressed with the aid of an MPA over a 10-year period, including upgrades to electrical systems, HVAC, roofs, doors and windows, bathrooms, lighting, key card door systems, parking lots and resurfacing of the middle and high schools' new track.
The list included an estimated cost for these upgrades of $7.5 million. That estimate, which was adjusted for inflation, was based on a 2020 proposal to the district from Energy Optimizers, USA, a firm that contracts with schools to make energy-efficient renovations.
McGrath's presentation went on to include a list of identified issues that would not be addressed within this cost estimate, including security vestibules, accessibility, water and moisture issues in the middle school, expanded space needs and the "longterm savings of a single campus."
"If you add any of this stuff to a plan to improve over 10 years, you're talking about increasing this amount," McGrath said.
The estimated $7.5 million cost would equate to about 4.5 mills in property taxes over the course of 10 years. McGrath compared these figures with the proposed bond issue that failed at the polls in November 2021. If passed, the bond issue would have amounted to 6.5 mills in property taxes over 37 years and an indefinite 0.5% income tax increase to pay for a $35.6 million K–12 school.
"We're talking about a retired person that doesn't have taxable income — if their home is $100,000, the 6.5 mils would have been $227.50 a year [over 37 years]," McGrath said. "If we do a 4.5[-mill] permanent improvement levy to do those things that I have listed, it would cost $157.50 a year [over 10 years]. So you're only talking about a $70 [per year] difference."
McGrath went on to recommend that the district not hire an MPA and instead look at a "more extensive renovation or replacement plan that addresses all of the problems at once."
He reminded the committee that the district has three expiring levies coming up over the next several years: A permanent improvement levy passed in 2018 is set to expire in 2023, two emergency levies of $1,060,391 and $917,417 will expire in 2025, and a $4.5 million bond issue passed in 2000 to pay for renovations and additions at both campuses will be paid down at the end of 2026.
"So I think you need to consider that. … When would we ask for the money that we've been talking about? I don't think that there will be an option to ask for money until we get over these levy hills," McGrath said.
Following the presentation, school board liaison Judith Hempfling remarked that the purpose of the Facilities Committee is to "assess the current condition of Mills Lawn School, McKinney Middle School and Yellow Springs High School," later adding that its ultimate goal is to deliver a permanent improvement plan to the school board for consideration.
"​​That was part of the work that the school board had recognized was necessary given that the last levy was defeated by 61% of the vote, and citizens want that information," Hempfling said. "It's not the committee's place to decide that we're not going to do the work we've been asked to do."
In contradiction, Superintendent Terri Holden, who worked with McGrath on assembling the presentation, said it was "not the intention to shut down the work of the committee."
"It's really kind of to discuss, is this role of an MPA what we need as we look toward the scope of the whole project?" she said.
Board liaison Dorothée Bouquet added that speaking with the MPA candidates during the interview process had been "very enlightening," but that she was concerned by what she reported as "variations of the same" recommendation from all three candidates: that, beyond renovations, new school facilities will be needed in the near future.
"This is where I felt that there was a gap in our process," Bouquet said.
Hempfling responded by saying that she had not interpreted the MPA candidates' recommendations to mean that new facilities were needed in the short-term, with which committee member Mike Slaughter agreed.
"I heard something different — a combination of renovation and, if you need something new, let's look at that," Slaughter said. "We're going to get some valuable information from whoever we choose [as MPA], and then we can make some final decisions about how to move forward."
Hempfling said that the MPA interview committee had decided to begin negotiations with one of the prospective candidates, and that more information would be forthcoming.
In other Facilities Committee business:
• The contingent of committee members tasked with assessing the state of the facilities in terms of its various systems gave more updates on their findings. Committee member and civil engineer Jerry Papania reported on the older portion of the Mills Lawn facility, which was built in the 1950s.
Like the middle and high schools, maintenance and renovations to that part of the building, he said, will need to prioritize HVAC, air quality and plumbing.
• Architect Mike Ruetschle discussed opening a conversation with the committee about facilities needs "beyond pipes and power" — and beyond the scope of a potential MPA. Ruetschle presented a draft list of identified deep renovations and enhancement needs for both Mills Lawn and McKinney Middle and Yellow Springs High schools, which included security vestibules through renovation or new construction; replacement, removal or repurposing of modular buildings; space for collaboration and small group meetings; expansion of kitchen and serving areas; additional bathrooms; and meeting storm shelter needs.
For the middle and high schools, the list also included a new band room, with consideration for either demolishing or repurposing the existing room; adding air conditioning to the gymnasium; reconfiguring spaces in the three-story portion of the high school; and shoring up safety in the stairwells.
Ruetschle added that a statewide moratorium on bringing storm shelters up to code is set to expire in the fall. If that moratorium is not extended, the schools will need to upgrade or build storm shelters to withstand wind speeds of up to 250 miles per hour.
• Following discussion of removing the modular building that currently serves as a band rehearsal space at Mills Lawn, McKinney Middle School and YS High School Principal Jack Hatert suggested that now might be the time to consider permanently moving sixth grade classes from Mills Lawn to the middle school.
"That frees up space so we don't have to do an addition here and an addition there," Hatert said.
Ruetschle replied that, if such a move were on the table, it should be "the very first thing" the committee considers.
"It's more economical to build one addition to the middle and high schools than to build two additions — it would have a huge impact on planning," Ruetschle said.
Holden stressed that the district is only in the early stages of discussing such a move.
"It makes a lot of sense, so there are lots of reasons behind our thinking, and we certainly can accelerate those conversations," she said. "But I don't want anybody watching this to think that sixth grade is moving, because it's not — sixth grade is going to be right here next year."
For documents presented at the June 9 meeting, as well as videos of past meetings, visit ysschools.org/facilities.