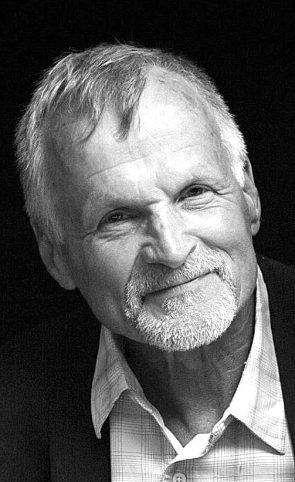 John Anthony Struewing, 72, died peacefully on Feb. 10, 2023.
John was born to William and Mary Hawkins Struewing on Jan. 24, 1951, in Yellow Springs, Ohio. The fourth child of six, he was curious and sweet — the peacemaker of the family.
As a young boy, John loved to take things apart and put them back together. One time, his dad told him to tear apart a truck engine and get it running without having any parts leftover. He did, and the engine ran! He was methodical, yet had an inventive mind and imaginative spirit.
John was a disciplined and determined runner. He set Yellow Springs High School track records for the half mile, mile and two-mile. In the fall of 1967 John was one of the top finishers in the state cross-country meet held at Ohio State University.
John spent most of his life building houses, starting at a very young age helping his builder father. He studied architecture at Ohio State University before hitchhiking to California to start school at San Jose State. He spent 20 years in California, first working for a landscape architect and then as a carpenter.
It was there that John met Kathryn Mae Mitchell on a blind date; they married in 1977.
John and Kathy had four children: Jennifer, Mary Elizabeth "Liz," Sarah, and Joseph "Joe." John built his family a beautiful home from the ground up in the foothills of Redwood City-San Carlos.
In 1996, John and Kathy moved their family to Ohio, where they found a magnificent, wooded six acres near Clifton Gorge. John remodeled a house there atop a hill overlooking a babbling creek, creating a piece of paradise they'd forever call their family home.
John worked with his brother Ken, building homes in Yellow Springs and beyond. He was a tireless worker, a creative craftsman and an expert fixer of anything and everything.
At home, John loved to be outside, creating new spaces for life to live and grow. He built a chicken coop and designed beautiful koi ponds. The once-tiny pet-store goldfish and koi were the first he fed in the early mornings as they swam to the surface to greet him. He looked forward to putting in a vegetable garden every spring, walking the grounds each day to check for green growth. He was always planting new trees, a love he shared with his father. He tenderly cared for his blooming orchids and house plants, a love he shared with his mother.
John deeply loved his dogs and cats, and they loved him back. He was always rescuing just one more. He buried each pet under its own special tree. In the last years of his life, his Australian shepherd, Blue, was his constant companion, riding shotgun in his truck to work every morning, trailing behind him wherever he went.
Above all else, John took care of his family. He was a loyal husband and a devoted father; he was their rock. He loved to joke around with his older grandchildren, Christopher, Ryan, Kyle and Emily. He'd play peek-a-boo with 3-year-old Ann each morning, and built her a sandbox on the side of his house. He was proud to welcome a new grandbaby, Alaina, and a great-grandbaby, Josephine, into the family in his last months. John loved being together with his big, extended family. But he was a friend to everyone. You couldn't not like John.
John was honest and humble, gentle and fun loving. He was extremely intelligent and positive, with an ornery smile and infectious laugh. He was selfless, helpful to everyone, and simply good hearted. He served on the Village of Yellow Springs Planning Commission and dedicated countless hours of volunteer labor to St. Paul Catholic Cemetery. He took pride in working hard and in the beautiful things he built with his hands, but never expected thanks or praise. John enjoyed watching the Reds, Bengals and OSU Buckeyes, though he still held affection for his Bay Area teams. He'd talk about taking his annual trips to the Florida sunshine with Kathy. He believed in living and loving well, which he did even through his last days battling ALS.
John is preceded in death by his parents; his brother Mike Struewing; his niece Becky DeWine; and his great-niece Kathryn Becky DeWine. He is survived by his wife of 45 years, Kathy Struewing; his children, Jennifer (Mike) Foss, Liz Struewing, Sarah Struewing and Joe Struewing (Jennifer Martino); his grandchildren, Christopher (Chloe) Foss, Kyle Foss, Ryan Foss, Emily Foss, Ann Schum and Alaina Martino; his great-granddaughter Josephine Foss; his siblings, Kathy (Tom) Holcombe, Fran (Mike) DeWine, Ken (Betheen) Struewing and Cindy (Chris) Mucher; and his sister-in-law Sallie Struewing.
Calling hours will be 5–8 p.m., Friday, Feb. 17, at Neeld Funeral Home in Xenia. A funeral Mass will be held at 10 a.m., Saturday, Feb. 18, at St. Paul Catholic Church in Yellow Springs, with burial following in Clifton Cemetery. In lieu of flowers, a contribution can be made in John's memory to The ALS Association, Central & Southern Ohio Chapter.