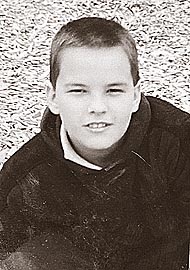 Joseph Dylan "JoJo" Crist, 32, Bloomington, Indiana, passed away Tuesday, October 18, 2022. Joseph was born June 17, 1990 in St. Paul, Minnesota.
Joseph was an ocean engineer at Crane Naval Base. He loved scuba diving, good food, cycling with friends, and his beloved dog, Arya.
He is survived by his father, Todd Crist; mother, Aliza (Motti) Attia; grandparents Frances Simon, of Yellow Springs, and Leon and Jackie Olenick; siblings Steven Crist, Angelina Crist (daughter of Autumn Tomas), Yaakov Segal, Hezzy Segal, Simcha Segal, Tova Segal and Mosheh Crist; step-brothers Avidan (Chala) and Snir Attia; aunts Jennifer Olenick and Karen Crist; uncle Michal Olenick; many cousins, including Paloma (Wiggins) Fritschie and Elliot Wiggins; dog, Arya; and many loving friends and extended family.
A funeral service was held in Bloomington, Indiana, on Friday, Oct. 21, 2022, at Beth Shalom, with burial at Valhalla Memory Gardens, Jewish Section.
Fair Winds and Following Seas, JoJo. We will miss you.