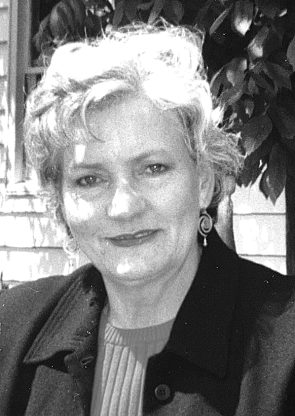 It is with great sadness that we announce the passing of Uta Gudrun Schenck (nee Riess), 75, on Saturday, Feb. 11, 2023. Born in Germany, she immigrated with her family to the United States in 1956 aboard the USS General Langfitt — and as she always liked to muse, "My first and only cruise!" It was a rough transatlantic voyage for this family of six, landing in Ridgewood, New Jersey, and later moving to Paterson. She attended Eastside High School, where her natural gymnastic skills enabled her to be a member of their elite tumbling squad. Upon graduation she was awarded the Dr. Jonas Salk Scholarship and went on to attend Montclair State University, where she majored in the sciences, specifically biology.
She went on to work as an assistant laboratory technician at Givaudan, a subsidiary of Hoffman LaRoche, prior to her 54-year marriage to Paul Schenck. Her husband's Air Force career took them — now a family of four — here, there and everywhere, finally landing at Wright-Patterson Air Force Base and settling in Yellow Springs. It was here that Uta resumed her education at Wright State University, but this time with an emphasis on the arts. She graduated with a bachelor's in fine arts. Her paintings, drawings and prints grace many a home.
She was an active member of the Yellow Springs community, giving her time to the Senior Center, getting involved with assisting the elderly with home care. For a time, she also lent her skills as a baker/pastry cook at the Winds Cafe, having learned much of the craft watching her mother Lenore's wizardry in the kitchen while growing up. She was an avid gardener and could be seen tooling around town on her bicycle and later her "Lola," a motorized scooter, after experiencing some debilitating health issues. She was often described as being an amazingly empathetic and resilient person. People admired her honesty and thoughtfulness.
Uta is survived by her husband, Paul; her daughter, Kathryn (Allen) of Lexington, Kentucky; four grandchildren, Max, Grace, Erin and Addison; and a great-grandchild, Ryder. Other survivors include her brother Wolf (Diane), of New Jersey; sister, Marina (John), of Colorado; and a niece and three nephews, Sean, Tina, Todd and Max, all from New Jersey. She will also be terribly missed by numerous longtime loving and supportive friends, especially Jan and James Albright, of Wisconsin, and Beatrix and Allen Hunt, of Yellow Springs.
She was predeceased by her parents; her eldest brother, "Mike;" and her son, Paul Erik.
A Celebration of Life memorial service for close friends and family will be held at a future date. Services are in care of McColaugh Funeral Home, Xenia.