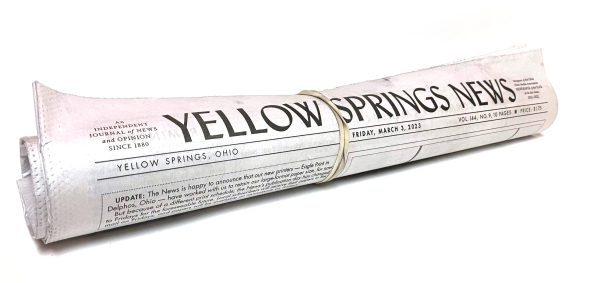 YS News secures new printer; publication day now Friday
The News is happy to announce that our new printers — Eagle Print in Delphos, Ohio — have worked with us to retain our large-format newspaper size, for now. More astute readers may notice that the width of our paper has even grown by half an inch.
But because of a different print schedule, the News's publication day has changed to Fridays for the foreseeable future.
Local subscribers will receive their papers in the mail on Fridays, and papers will be available on newsstands on Fridays.

The change in printer and publication date occurred because the AIM Media Midwest production plant in Miamisburg — where your local newspaper had been printed for nearly 20 years — ceased operations on Friday, Feb. 24.
As ever, thanks for reading the News and supporting independent, local journalism.