Johnny Lee 'Randy' Randall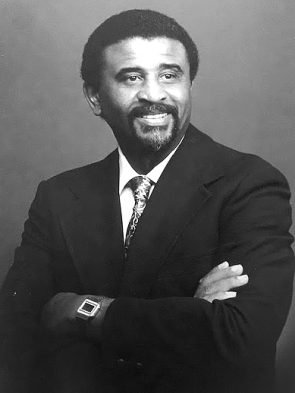 Mr. Johnny Lee Randall, "Randy," age 88, went into the warm embrace of his Lord and Savior Jesus Christ on Saturday, March 25, 2023. He was born in Union Springs, Alabama, on April 12, 1934, to Rubenny Randall and Joanner (Banks) Randall. Both parents preceded him in death.
Johnny was a loving father, grandfather, brother and successful businessman. He was always a hard worker and dedicated to God, his family and community. He served his country in the U.S. Army while nurturing his entrepreneurial spirit. Johnny ran several businesses in the Wilberforce-Xenia area. He was a licensed barber and beautician. Johnny was also a former owner of East End Drive-Thru and the Post Office across from Central State University. He continued to serve his community on the Greene County Board of the NAACP and The Greene County Optimists. He was a kind and thoughtful soul and will be missed and remembered by the many lives he touched.
Johnny leaves to cherish his precious memory his loving only daughter, Johnslyn L. (Steven) Scott, of Yellow Springs, Ohio; three sisters, Ruby D. Storey, of Atlanta, Georgia, Barbara J. Greenwood, of Xenia, Ohio, and Mary D. (Rufus) Warr, of South Euclid, Ohio; three grandchildren, Steven Scott Jr., Stephanie Scott and Nikila Robinson-Scott; along with a host of nieces, nephews and other relatives and friends.
He was preceded in death by his brother, Rubenny Randall Jr.
Home Going Services will be held on Saturday, April 8, 2023, at noon, at Middle Run Baptist Church in Xenia, Ohio, with Minister Steven Scott officiating.
Visitation/Wake services will be held on Saturday, April 8, 2023, 10 a.m.–noon, also at the church.
Services are entrusted to Jones-Clark Funeral Home Inc. To order flowers and to offer condolences to the Randall family, visit jonesclarkfuneralhome.com.