'Sources of Strength' | New school program encourages wellbeing
This fall, McKinney Middle School and Yellow Springs High School are rolling out a new program that aims to address students' emotional and physical wellbeing.
The new program, "Sources of Strength," is sponsored by the Ohio Suicide Prevention Foundation and PreventionFirst and is designed to reduce the risk of suicide, bullying and substance abuse.
The program's implementation follows the passage of HB 123, also known as the SAVE — Safety and Violence Education — Students Act, in 2021. The legislation went into effect this school year, and requires schools to enact programming that educates students and staff on preventing violence and self-harm.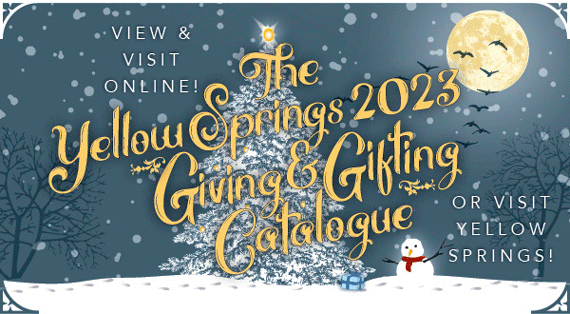 McKinney and YSHS Principal Jack Hatert said the schools chose the "Sources of Strength" program because it includes, but looks beyond, suicide prevention, offering a "broader support system" for students.
"[The program] approaches changing the school culture to be more healthy, and we felt like that was something that would be beneficial for all of our students," Hatert said.
Guidance counselor and "Sources of Strength" advisor Julie Gunn added that many of the other programs the schools considered were focused on trauma and risk — but "Sources of Strength" focuses, instead, on "upstream prevention."
"What that means is, instead of intervening when someone is literally drowning, we go all the way up to the beginning of the stream and talk about facets of resiliency that help prevent someone going down the stream in the first place," she said.
The program for middle and high school youth works by engaging both adult advisors and youth peer leaders to identify needs and create events and strategies that address those needs within eight identified categories: family support, positive friends, mentors, healthy activities, generosity, spirituality, physical health and mental health.
After receiving training from a "Sources of Strength" representative, Gunn and the schools' other two advisors — health and physical education teacher Rich Gillett and student advocate Maya Luney-Ballew — were tasked with identifying students across all social groups who might potentially serve as peer leaders.
Gunn said she and the other advisors figured the best way to do that was to observe students when they're at their most social during the school day — in the cafeteria at lunchtime.
"Each table has its own little group — and from that table, who could be identified as a leader or a connector?" Gunn said. "Those are the students we started with — students we felt that, among their friend groups, were reliable and positive."
Hatert added that student leadership in the program is crucial, as students often know what's going on with their peers well ahead of the adults in their lives "in terms of the challenges they're facing every day."
Twice a month, youth peer leaders meet with advisors during the school day to plan events and outreach methods connected to campaigns that align with the eight "Sources of Strength" categories. The students are split into three teams that address the campaigns from different directions: organizing campaign activities, connecting students to the campaign through social media and creating art that centers the campaign's message. The first campaign, focused on the category of connection, is currently in the planning stage.
Sydney Roberts, one of the program's youth peer leaders, said the group is planning a schoolwide scavenger hunt for the initial campaign. The activity was designed by peer leaders to introduce students to the "Sources of Strength" program's categories in general and connect students at the same time. Students will be asked to follow prompts that correspond to each "Sources of Strength" category in a way that emphasizes positive interaction, with prizes offered for completed scavenger hunts.
"The goal is to help people [understand] that they do have these sources of strength in their lives and recognize who those people are for them," Roberts said.
Student Oskar Dennis added that he and other peer leaders are working to "wide-spread the message" of the campaign by connecting students to activities and educational information via social media.
The program will roll out to the whole student body with the first campaign — but Roberts and Dennis said they've already seen promising results from "Sources of Strength" within peer leadership.
"There's a spectrum of ideas brought in by how many different kids are in the program from all different corners of life and areas of the school," Dennis said.
Roberts added that being a part of the peer leader team has given her and others in the group a sense of agency within the school.
"It feels like the ideas we're coming up with will actually happen — like we're actually going to do things, and I think that's really important," she said.
Hatert said that the program's focus on a number of categories feels like an opportunity for educators and administrators to bolster student wellbeing in a holistic way.
"As a school, we're tasked with the academics, but we know that unless we support the whole child, the academics aren't going to happen," he said.
With that in mind, Gunn added that "Sources of Strength" also presents an opportunity to address an issue that's at the forefront for district leadership this year: chronic absenteeism. As reported in a past issue of the News, the district identified the high rate of student absences, especially at the high school, as an area of concern in a recent school board work session.
Though other programming is in the works to address absenteeism with parents, Gunn said "Sources of Strength" could help address it directly with students.
"The underlying reasons for [absenteeism] are multifaceted — but when a student feels like they belong in the building and they're an integral part of the school community, they're more likely to want to engage and be there," Gunn said. "My hope is that this program delivers a climate of the school that students want to return to — and that they feel like when they're not here, they're missed by everyone."