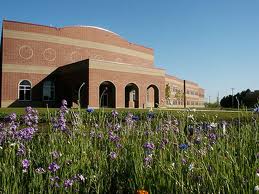 First students receive certificates in healthcare advocacy from Antioch Midwest
The first group of students has completed the new Healthcare Consumer Advocacy certification program at Antioch University Midwest. They are the first in the nation to do so in the field of healthcare advocacy. Ten students, including six people from Yellow Springs, completed the nine-month program and received professional certification that enables them to help patients to navigate the healthcare system and command the kind of care they want.
Several local residents who completed the Healthcare Advocacy program designed in part by program chair Jane Brown, PhD, M.Div., lauded its approach as a "dynamic and present-focused program that is addressing all the right questions in all the right ways," Heidi Singer wrote in a student review this quarter.
Another local graduate of the program, Cathy Paige, felt that the classes were "intense, provocative and none of us are shy about speaking up, challenging each other, stretching concepts of wellness [and] exploring personal stories…surrounding integral health, patients rights, current models of institutional care and the range of services/treatments available (or not) in communities."
Antioch Midwest is currently enrolling students for a second healthcare advocacy session to begin in January 2012. The courses include patient rights, physiology and disease, understanding healthcare systems and medical information, healthcare consumer advocacy and education, and mediation/conflict/crisis negotiation. The school is accepting applications through Nov. 1.