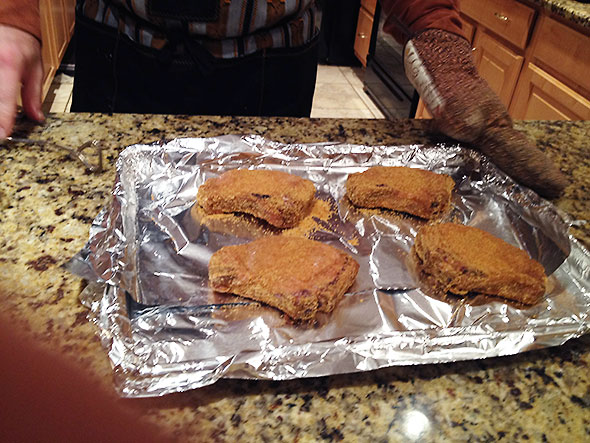 This week, my husband Jeremy Holtgrave takes a respectable crack at the writing and our five year old at the photography. Let's see what they've cooked up this week while I was away…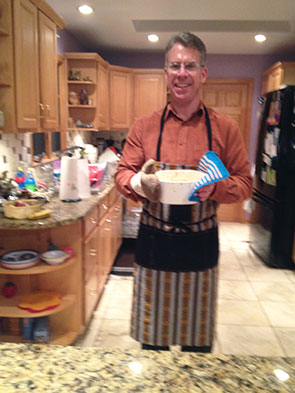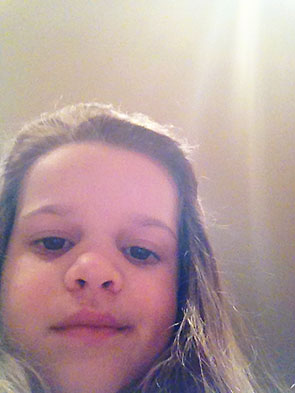 My wife's out of town leaving me to feed my 5-year-old girl, 2-year-old boy, and myself. She's letting me do her blog this week to spotlight what I come up with. I announce to the kids, "Mommy's away for a few days so I'm cooking." My son looks at me skeptically. My daughter voices his thought. "We're gonna die, aren't we?" "NOOOO," I assure them both. "We're going to live and live well with some cooking I grew up on. Frankly, I'm tired of your mother's froufrou crap. I mean really. Blanch an almond? What the heck?! Now stand back and take pictures."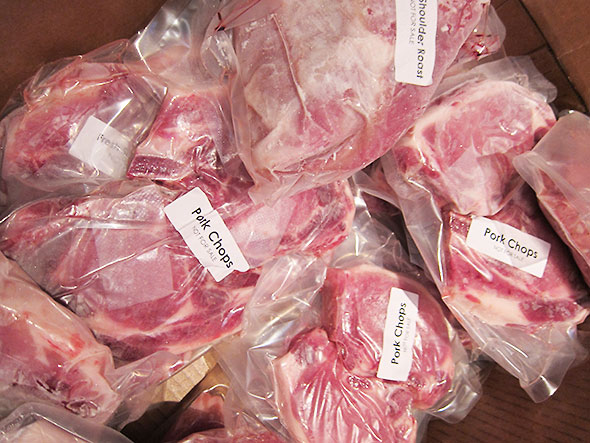 I grew up on food wrapped in plastic, out of a box, or out of a can. Mom, rest her soul, loved us dearly and worked tirelessly taking care of us. But she didn't like cooking. On the front end of the baby boom, she took advantage of every convenience invented in the 1950s to shorten, simplify, and, most importantly, neaten the meal preparation process. Today, Amy might look at this and shudder; but, to me, it was a show of Mom's love for us. It's comfort food. So today I pay tribute with one of my all-time favorite meals as a youngster.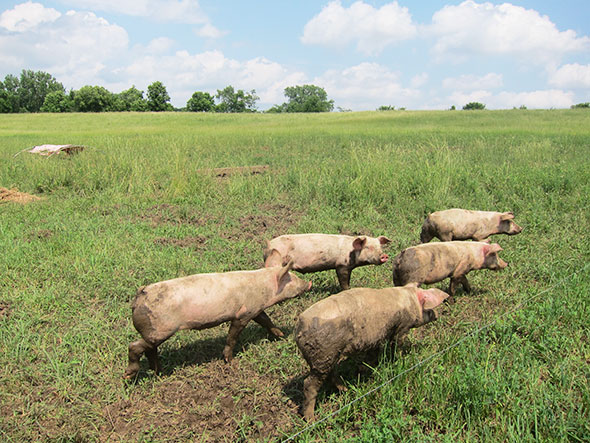 It starts with pork chops from Smaller Footprint Farm. Actually, the pig came from the farm; the chops were cut by J & L Farm Butcher Shop, Medway, OH; but I digress. Amy brought the bacon home. I brought home the Kraft Original Shake 'N Bake. I don't know what it is, but it tastes yummy. I moisten the pork chops with whole milk (an extravagance Mom never dreamed of) and put them in the bag to be shaken. The directions are right on the box in plain English and don't involve words like "blanch."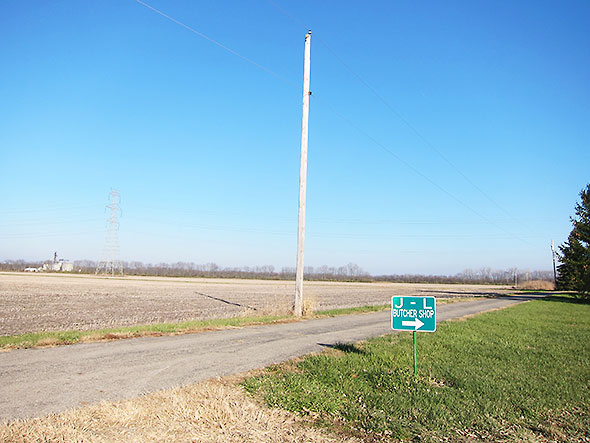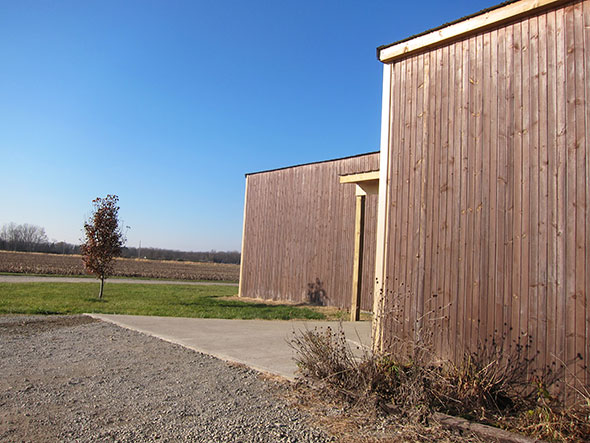 Wait, I'm getting ahead of myself. Start with Betty Crocker Au Gratin Potatoes. These take 25 minutes at 450 degrees. The Shake 'N Bake box calls for 425 degrees for the pork chops, so I usually go with that and bake the potatoes longer. At this point, my coursework in advanced mathematics comes into play. Since the chops only take 15 minutes, I start the potatoes and add the meat some 20 minutes later. This plan gives the potatoes 35 minutes, so they both get done at the same time. As for the recipe, it's straightforward and involves boiling water and measuring out milk and butter. Again, the directions are right on the box and even have pictures! I can do this.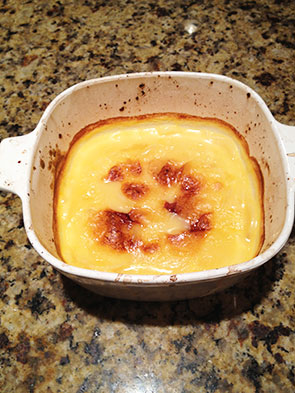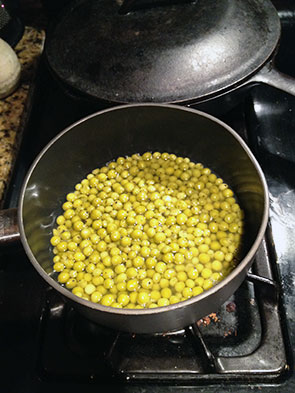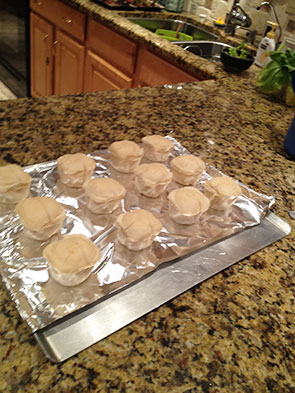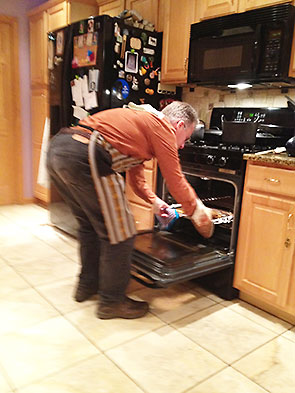 Next come the canned peas and brown and serve rolls. I dump the peas in a saucepan, add some plain old Morton salt and the pepper I've had since I was 22 (that stuff can't possibly go bad). I set the peas to a low heat, give them a quick stir so they know I care, and then forget about them. Brown and serve rolls were a family favorite, but I'll have to wait until the pork chops and potatoes are done. The rolls require a higher temperature, plus both oven racks are occupied right now. I don't dare deviate from the directions as the worst thing in the world is under- or over-done brown and serve rolls.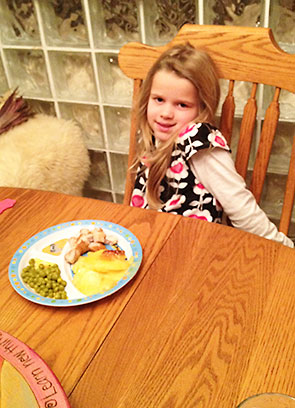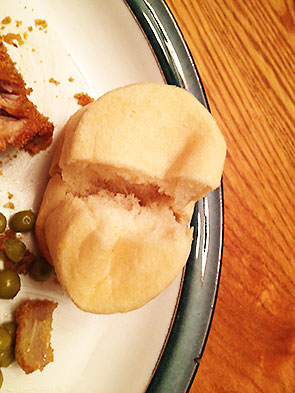 About the only other thing needed to make this meal perfect is softened butter. While it's not bad to let the rolls fresh out of the oven soften your butter, pre-softened butter is better. On my more lucid days, I remember to set the butter on the dinner table before doing anything else. I once thought of it late, set it on the stove for quick softening, and forgot about it. Don't ever do that.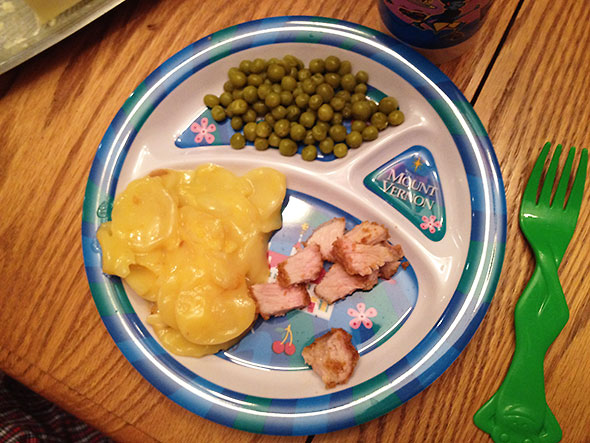 So here's to you, Mom. Shake 'N Bake pork chops with au gratin potatoes, peas, and rolls…It's fast, convenient, and a lot less messy than doing everything from scratch. At the same time, the meal tastes good and it satisfies. Coming from you, Mom, it always assured that you loved us.