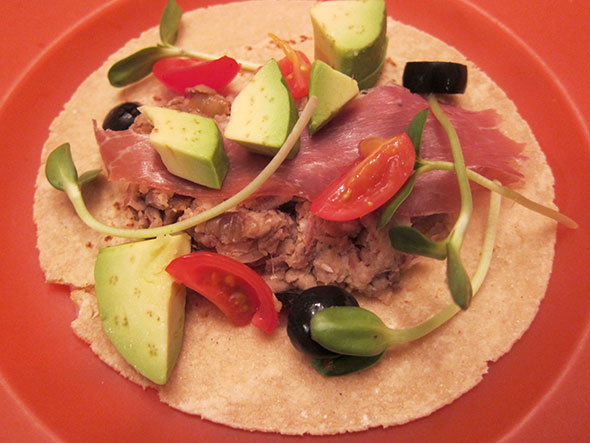 BLOG-In the Wake of Change
Last week was hard. The whole family got hit by the stomach bug and one by one we were laid low. Of course with the stomach bug you don't feel much like eating. A loss of appetite turns out to be something of a liability for a food writer—a loss of appetite means a loss of muse—but then it is also an opportunity.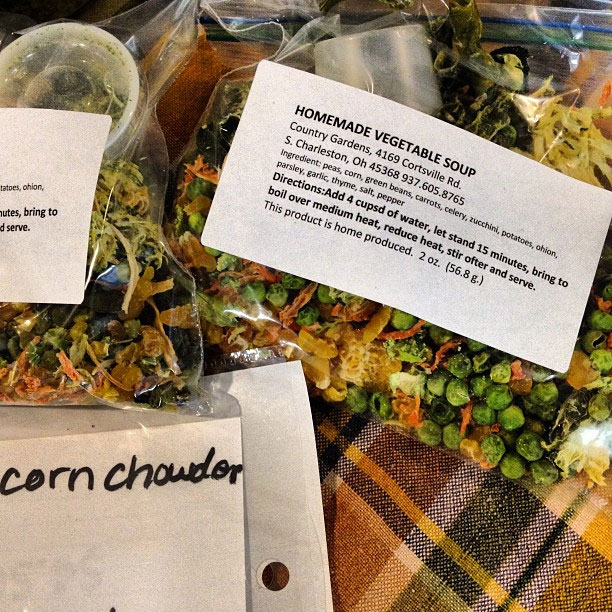 My sister and I had a long talk in the midst of this disruption…a sisterly exchange on the comings and goings of our lives…and we decided it was well advised for everyone to take a short break. We focused on diet. Perhaps we'd skip dairy, perhaps meat, perhaps bread, perhaps sugar. The opportunity to take that vacation certainly presented itself to me personally, and what remained was to awaken to it and make choices.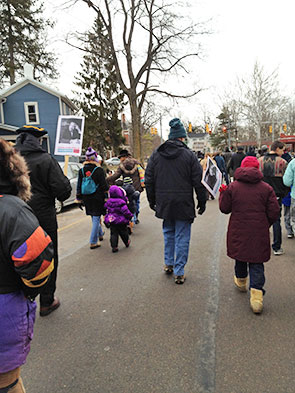 In theory, the first meal I really enjoyed would guide the way. It proved to be a vegetable soup offered by Country Gardens, fortuitously the final item I picked up at last week's farmers market, 202 S. Winter St. Boy, did it hit the spot. Hmm. But no bread, no meat, no dairy, and no sugar. Oh, well perhaps the next meal.
The next meal that I await with anticipation is Monday's lunch at the Central Chapel AME. Our family has taken part in the annual celebration of Martin Luther King's birthday since we returned to town in 2008, and I often find myself helping out in the kitchen prepping soup bowls and pitchers of water. Last year's soups featured cheddar broccoli, tomato bisque, and a marvelous vegetarian stew.
The sights and smells of the meal just add to the evocative experience. The day's program is filled with the power and presence of fruitful activism. It is no small thing to be part of a town that strives to understand and reconcile race relations within its community and beyond…a community that does more than just get along.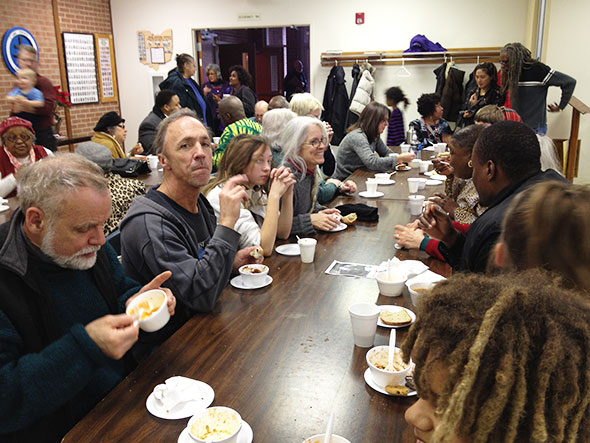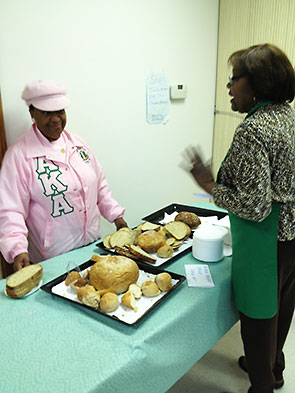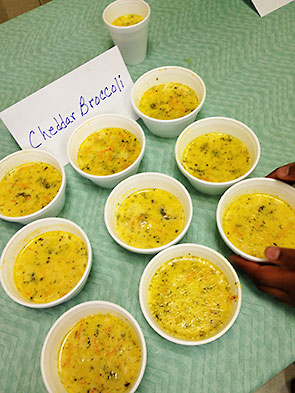 The roots of prejudices run deep in basic human nature. It is man's curse to be discontent as we are shaped by contrary forces: those that motivate us to hold tight to what defines us and those that push us out on our own. As a consequence, we are very territorial and yet yearn to claim new territory. Conflicts arise, and our first instinct—even among the most aggressive—is to blame the other guy. Our best confrontations put us—especially the most powerful of us—on guard against our very own selves and the imaging of threats from what we don't understand. We might find in the wake of change that there are certain things we can live without and many that we can share happily with others. In the wake of change, we find community.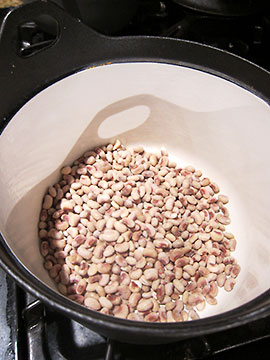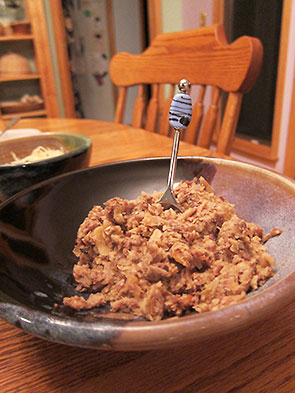 This year, in thinking about what I might change in my diet, one item I intend to increase is beans. Featured in a sundry of cuisines from Asia to Europe to the New World, beans dishes take many forms… though personally I haven't had much success in preparing them. Following perhaps not my best instinct, I've decided is to start with beans that are beautiful. I was mindful of this as I reached for a bag of black eyed beans from the freezer section at Tom's Market, 242 Xenia Ave. This winking variety has charm and a reputation for bringing prosperity in the new year. My daughter and I prepared them for a surprise taco night for her father. Together we made our first bean dip of prosciutto bits, onions, garlic, a splash of white wine, and the cooked beans. We set our creation as the anchor in a splendid buffet on the dinner table.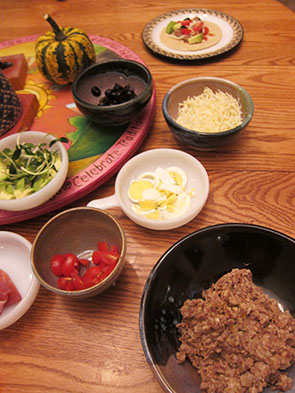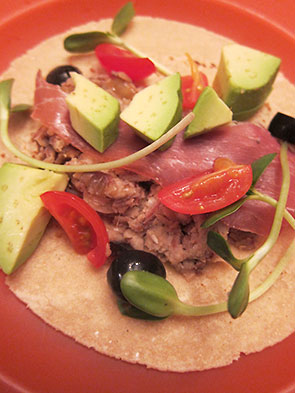 Tacos themselves hold excitement. The array of toppings that one can put together are tempting in their own right. The children noshed on the egg, olives, and cheese as Jeremy and I piled our tacos with the bean dip, greens, tomatoes, and avocado. There is no single right way to fix a taco, no uniform bite. A medley of fresh flavors jumps on the tongue. The bean taco is a testament to the joy in diversity…and, in our case, the fruits forged from of a willingness to venture into new territory.