I was home when the call came in from Greene County warning Yellow Springs residents of burglars. The call said to lock doors and windows and to keep an eye out for suspicious activity.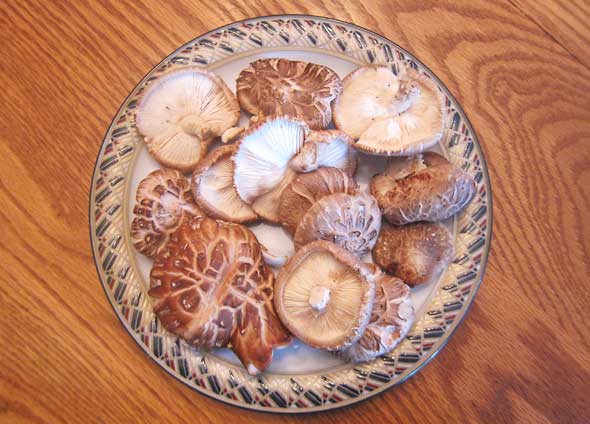 I was a bit jumpy already having spent the morning glued to the radio listening for updates on the Boston manhunt. By 2pm, I could—at the very least—empathize with the real peril of being locked down at home with leftover Easter candy.
After spending the day by myself in a too quiet house, I was grateful when the family came home for the evening. Fish was on the menu for dinner and we set up shoulder to shoulder in an assembly line to prepare our filleted trout. My son manned the flour, I was posted at the egg wash, and my daugher stationed herself to make crumbs from guacomole-flavored corn tortilla chips. My husband took the responsibility over the surplus chips and setting the table.
My daughter readily took charge of the pestle and mortar breaking pieces of corn chip into the mortar with deliberation. "One for me, three for you." She has the pounding action down well as she often breaks up almonds for her father. Here she is making crumbs for the top coat of our broiled trout.
First, we dredged the fish filet in a mixture of flour, salt, and pepper until the filet was powdered white. Next, it got a quick bath in a wash of beaten egg and plopped onto a plate covered in the crumbled chips. We laid the fish over top of a chopped half onion and several diced mushrooms dotted with pads of butter in a dutch oven. These we broiled for 8-10 minutes until top of the trout was crispy and just blackening.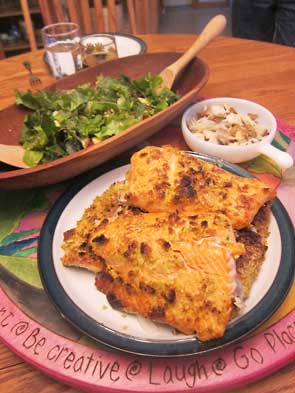 Accompanying the fish from oven to plate, our mushrooms are a particular blessing. Last spring was dry and unfriendly toward mushrooms. These strange fruit like the cool wet weather that we've had lately and two local sources have had them in ready suppy. I picked up a bag from Peach Mountain at the farmers market. Flying Mouse Farms has been offering them also, and I would be happy to get some from them too…I just have to get to market soon enough before they sell out.
I went to bed on Friday to the good news that Boston got their man and he is now safely in custody.
Released from the nervous tension, I woke the next morning starving and craving more mushrooms. I got to the farmers market by 8:30am and home by 9am and cooked my family a fresh breakfast of eggs, greens, thick bacon, and shiitake mushrooms secured from Flying Mouse Farms.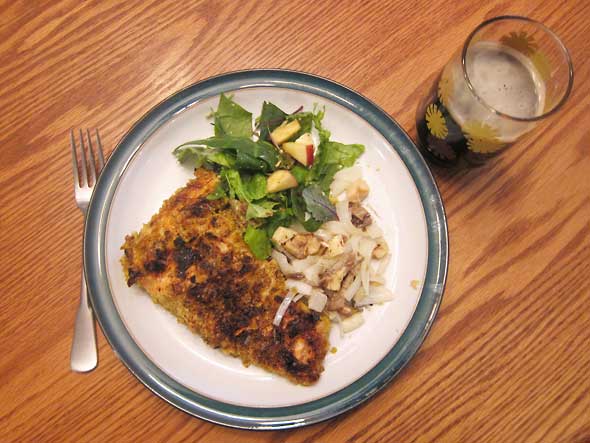 These lovely specimens should be available as long as the cool spring rains are with us. Be sure to get out and nab these seasonal treats regardless of the stormy weather or rather with deference to it.