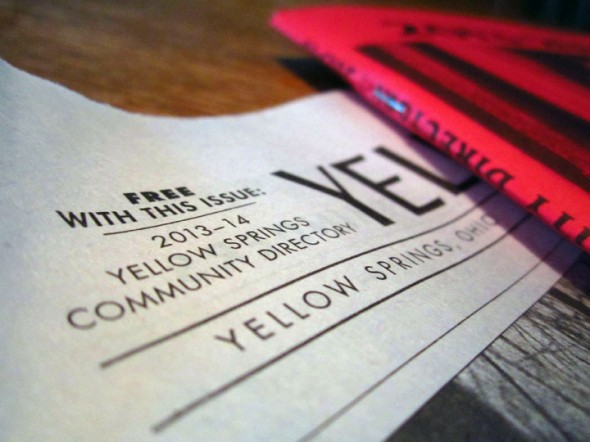 The 2013-14 Community Directory is here!
The 2013-14 Community Directory is here and is FREE with the purchase of the April 25 issue of the News. Additional copies of the Directory, aka the redbook, are also $1.50 until Wednesday, May 1. After May 1, you can pick up copies of the redbook for $2.50 at the News office, 253-1/2 Xenia Ave.
This year's redbook is better then ever! The local, regional, state and federal listing should be easier to find on page 81. The village map is larger, across two pages, and the last page has room for you to write additional notes and numbers when you meet a new neighbor.
We also worked hard to make the residential listings as current as possible. Everyone in the directory either turned in a card, filled out a form online or responded to a phone call when we checked for accuracy. If for whatever reason you did not make it in the directory or find an error, we apologize and ask that you stop by the News office and fill out at residential card for the 2014-15 redbook. Please indicate whether you would like your name and number to appear on a "corrections" sheet, to be inserted into the paper in about a month or so.
The residential and business listing cards will be available at the News office all year round, so feel free to stop by, say hello and put in your listing for next year.