My daughter came home from school this week obsessed with a new thing: the board game Clue. I love this game; it was a favorite of my family. I've played so many hours of it with my dad Tom and the other kids Heidi, Pete, and Kate that I can easily recall all the weapons and suspects. I feel like I've kicked around Mr Boddy's actual mansion. My daughter and her friends at school kept their first forays simple. The murder case that they would try to solve would only concern the suspects and weapons. Once they placed the murder and the weapon cards in the confidential file, they dealt out the remaining evidence cards into the rooms so that your motivation to visit each room was to discover new clues.
My daughter woke up Friday, Saturday, and Sunday wanting to learn more about the game. I indulged her interest knowing the game to be a wonderful engaging use of math: constraint programming by name. It's the mathematical backbone of my day job so I really enjoyed witness my daughter's intense fascination with the concept unfold.
The way she and her schoolmates have formulated their version of the game reminds me of the adventure that I have set for the next few days. I'm participating in Dayton Startup Week, a series of free events organized for and by local entrepreneurs from a variety of sectors to stir up momentum. The concept for Startup Week began in Denver CO by groups who wanted to bring their community together over beer and talk business acceleration. They wanted to spur something more than small business development but a nebula of folks fueling high-growth startups. They took cues from startup weekends that the Boulder community started holding in 2007 and where business leaders knew each other more, met each other more, and pulled together more.
This year, in the same week that Denver holds its 5th startup week, Dayton will host its own. Events kick off early at 8am at Tech Town, 444 E. Second Street. When I arrive, I'll be especially looking around for the tech crowd, the support groups forming around veteran entrepreneurs, and the leaders in business development culture.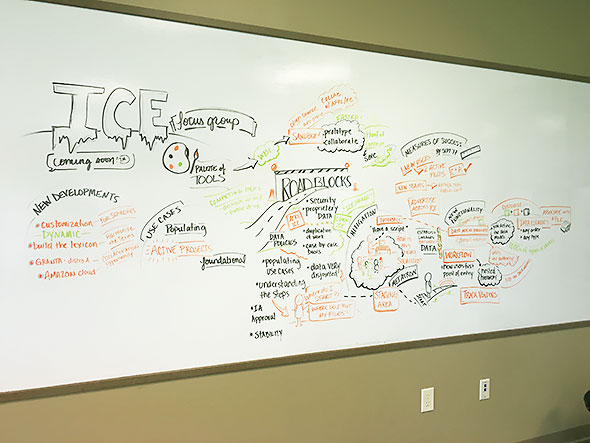 For a few weeks, I've been focused on responding to a Request for Innovation that the Wright Brothers Institute posted earlier this year. Now I'm experienced at writing technical proposals and creative nonfiction but this blue paper for the institute is a different beast. I'm being asked to present my approach in developing some intriguing thing and at the same time my plan to engage its intended market. Easy enough, right? I guess, but I'm not used to creating narratives that are like this. I've either focused on the technical approach or the social engagement. Now I have to synthesize a narrative that does both. The structure of that narrative has been alluding me. Its resets and redirects are rather awkward to execute. Looking at positive examples and best practices, I've got a basic outline of the interlocking structure—Engage, Align, Employ, Assess, Empower, Assimilate—next I figure out how to make it sing. Here's one of the reasons why I've been reading my daughter's volume on Hamilton the musical so reverently of late. There's the story of the ultimate maker…an intense, intelligence man who contributed much to the form and execution of our federal government…and I hope to be more like him and less like his sidelined rival Burr.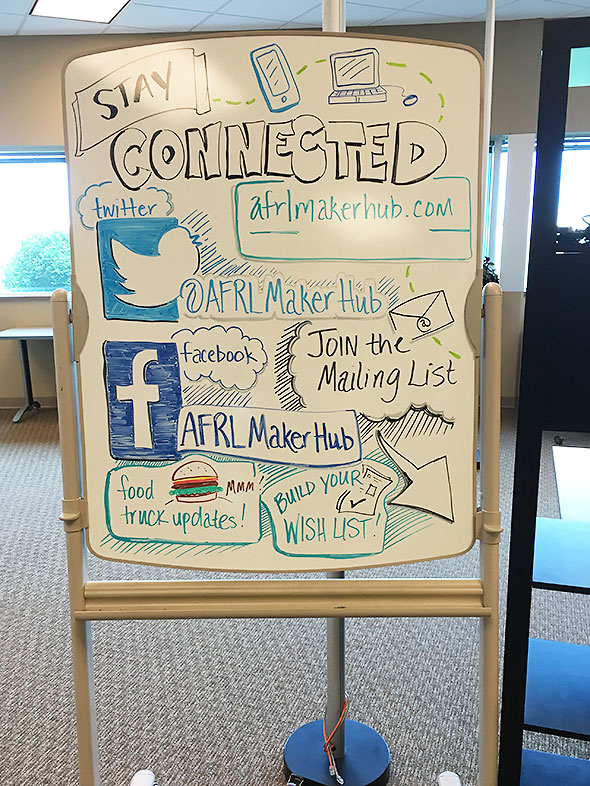 A year ago today, I was in St Louis MO for a government-sponsored conference on controversial disruptive technologies. Artificial Intelligence was one of those topics and the one I came prepared to discuss. I took in several awesome advanced technology demonstrations and joined the dialogue that follow presentations in the popular TED format: short provocative talks intended to spur action. I came away from that event feeling like change was inevitable, like the clues to that change came away in my pockets. Next week, I get to test my theory.