Greene County jail tax is back on ballot
After voters rejected a proposed sales tax increase to build a new jail in 2020, Greene County Commissioners are asking them to approve a sales tax for a slightly smaller jail this fall.
On Thursday, July 29, Commissioners held the second of two public hearings required by law before putting a levy on the November ballot. The three commissioners, Dick Gould, Rick Perales and Tom Koogler, gathered to hear public testimony, but conveyed the message that they support the Sheriff's office and staff in their quest for new facilities.
The 2020 levy proposal would have funded a jail with the capacity to hold up to 500 inmates, at a cost of $70 million. The newly proposed levy is also for a 0.25% sales tax increase but would be to build a 384-bed jail, which exceeds the existing facilities' capacity by two beds. The proposed jail will cost taxpayers around $50 million, although that cost could change depending on the cost of building supplies, which rose significantly after the onset of the COVID-19 pandemic. The tax will expire when the new facilities are paid for.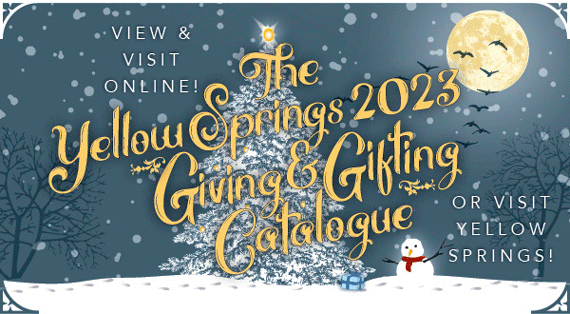 Emailed comments from the Commissioners' and Sheriff's offices gathered by Lisa Hale, director of Risk Management for Greene County, explain that the cost difference is largely due to the decreased number of beds, which also decreases interest rates figured into the total cost.
According to Hale, the new proposal is based on feedback that the previously proposed jail was too large. After the 2020 levy was defeated, "we reverted to one of the recommended options presented in the original needs assessment report that was not initially preferred by the Sheriff," she wrote.
The Greene County Jail was built in 1969, and houses medium and maximum security prisoners.
It has been under a consent decree since 1989, which mandates that the jail population remain under capacity to comply with regulations. The Adult Detention Center, or ADC, was built in 2000 and houses minimum- and some medium-security prisoners. Currently, neither jail is at capacity, and the average daily population for the combined facilities is between 230 and 240, according to the Sheriff Gene Fischer at the first hearing.
Statements from members of the Greene County Sheriff's department followed Commissioner Gould's opening remarks. Sheriff Fisher commented that the current jail is incapable of meeting the needs of both county employees and inmates, and creates a dangerous environment for both.
"Because the jail can only house so many, we have to move some higher-security inmates to the ADC. Our use of force is up because our facilities lack the space to confine and separate inmates of different classifications," Fisher said.
Maj. Kirk Keller and Maj. Shawn Prall echoed Fisher's sentiments, adding that there are problems with the current facilities that are not highlighted in a needs assessment provided by HDR, a consultant working for the county. One problem is a limited capacity for storage of Concealed Carry Weapons records and other paper documents that cannot be stored electronically. Keller emphasized the possible effects of ignoring the need for a new jail.
"The existing jail has a number of significant things that cause risk and liability, and the staff is concerned. We have issues retaining staff because of the facilities," Keller said.
Prall said that how a new facility with combined use would make police work more efficient in that a building that housed both detectives and the coroner would allow them to continue working in tandem. He added that a new jail also would alleviate concerns about personnel safety.
"We have had flat tires from screws being put in tires. In one incident, an officer leaving the facility had a gun pulled on them," Prall said.
In 2019, HDR, a company that provides development planning, architecture design, and consultation services, gave an evaluation of both the jail and adult detention center. The report included recommendations that would provide a 25-year plan for commissioners with four options for future facilities. Option one would maintain the ADC and add a new facility for a total of 560 beds. Option two is split: 2A converts the Adult Detention Center to a treatment facility (which would require separate funding) and adds a jail that would hold 384 beds; 2B converts the ADC and builds a 500-bed jail. Option three abandons the ADC and builds a new 430-bed jail. Option four also abandons the ADC and builds a 560-bed jail.
The 2020 levy was based on option 2B of the needs assessment. This new proposal is based on option 2A, which adds two beds and focuses on building "better beds," as stated by Commissioner Gould in the meeting's opening statements.
Support for, opposition to, jail
After comments from members of the Sheriff's office, Commissioners opened the public meeting and invited citizens of Greene County to ask questions and make comments about the proposal.
Commissioners read written testimony from two Yellow Springs citizens, Andrée Bognár and Dorothee Bouquet. Both encouraged commissioners to delay building a new jail. Bouquet's comments cited upcoming bond reform that, if passed, would decrease the number of people held in Ohio jails before trial.
Two people spoke at the first hearing, held July 22. Dan Kirkpatrick, of Fairborn, encouraged commissioners to take action, explaining that in his experience as a mental health nurse, facilities such as the current jail are "not conducive to treatment." Lindie Keaton, a Yellow Springs member of Greene County Coalition for Compassionate Justice, questioned the ability for law enforcement to adequately serve people battling with addiction and experiencing mental health crises.
"I have questions about how we can serve the community without harm, and how we can get services in the community to help, and not ask people to do a job that they aren't meant to do," Keaton said.
At the second hearing, July 29, 13 citizens from Bellbrook, Beavercreek, Xenia and Yellow Springs, including one speaker who declined to give their name, presented their views on building a new jail. Many speakers acknowledged that the Greene County Jail is unfit for housing inmates.
Kathryn LeVesconte, of Yellow Springs; Janis James, of Xenia; and Caden Ohlwiler, of Beavercreek, encouraged Commissioners to consider options that include treatment plans for incarcerated people who are struggling with addiction or mental health.
"We need a smarter jail system that includes funding for expanded treatment services," LeVesconte said in prepared remarks. "I am personally aware of an inmate with significant mental health and chemical dependency issues who did not receive one visit from a mental health therapist while incarcerated."
Wendy Dyer, of Bellbrook, said that the Commissioner's office did not clearly communicate how county judges lower the number of people incarcerated before their trial.
"I don't think they did a good job about telling how many people we release and how we have worked to incarcerate fewer people. We need a commitment that there is going to be some type of committee to make sure that the public knows what people have done to mitigate the other factors in people going into prison," Dyer said.
County Prosecutor David Hayes commented that his office is in full support of building a new jail and for substance abuse treatment, stating that drugs are the "oxygen of crime." Candy Prystaloski, a Beavercreek realtor, brought up concerns for the safety and mental health of police officers and sheriff's deputies.
"We need to help our officers so that they can help the people. We have lots of repeat offenders who need help," Prystaloski said.
Following the closure of the public hearing, Commissioners gave final comments. According to Koogler, a new facility would allow the current ADC to become an expanded drug treatment facility, although funding for that facility would have to come from the state, according to Gould.
Perales thanked the community members for their concern and "for educating me."
The commissioners then voted unanimously to place the levy on the ballot.
"We hear you, and we want to do all the things you have mentioned in your comments," Koogler said. "That's why we need this size of jail. Building is the first step."