A violin unlike any other
As a professional violin player performing and working with Americana roots, Yellow Springs native Anne Harris creates her art with an awareness that she is one of the few Black women in those spaces.
Amanda Ewing, a Nashville-based luthier, a crafter of stringed instruments, and also a Black woman, has had similar thoughts. When the two connected via Instagram last year, they realized they had the chance to undertake a unique collaboration.
Ewing is working to produce a violin for Harris — the first such instrument produced by a Black woman luthier for a Black woman fiddle player in recorded history. The two spoke with the News recently via Zoom.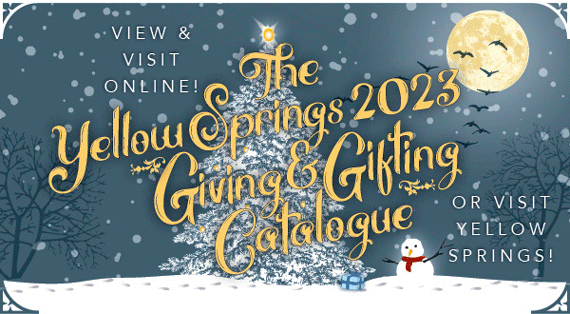 Harris, a YSHS graduate who is now based in Chicago, said she began her musical journey at just 3 years old. She explained the inspiration she found in Yellow Springs.
"I really credit Yellow Springs with my development. Art is part of the culture there," she said.
She told the News that her surroundings growing up were very musical, which "created this really vibrant, fertile" foundation for her to begin her career. She does not remember a time when she did not want to make music.
Harris credited locals Shirley Mullins and Mary Schumacher as a fortifying female presence for nourishing her exposure to music.
"I find it fascinating that the people who were feeding my musical foundation were women," she said.
Fueled by this inspiration and artistry throughout her career, Harris has recorded and produced six albums, worked with artists such as Otis Taylor and Guy Davis, toured for 12 years with her own band and starred in the film "The Musician." She described her musical journey as a "calling that is directive of the path [she is] walking."
Along this path, however, Harris has only ever owned one violin — the one her parents bought her as a child.
"It's grown with me — and I with it — over the years, weaving countless melodies and songs throughout the world," Harris said in a YouTube video announcing her collaboration with Ewing. "I love it with my whole heart, but for the last couple of years, I've been considering how I might expand my sound with a new instrument."
That expansion led Harris to Ewing, who began apprenticing as a luthier after leaving a 16-year corporate work career.
"[The corporate] job wasn't fulfilling," Ewing said. "So I went after what made me feel good, excited, joyful, tired from doing something I loved."
Her childhood enjoyment of dancing and playing instruments stood out as one avenue she wanted to pursue, and she began what would become four years of apprenticeship under Tennessee luthier Ray DeMeo. Ewing would also spend several months studying and training in Cremona, an Italian city known as a cradle of traditional luthiery since the 16th century.
In the early days of her apprenticeship, Ewing said, she took her time to learn procedural and comprehensive information about the art. Her introduction to luthiery gave her an opportunity to learn and expand — something she praised, especially as crafting an instrument requires spending 250 hours, or more, with one piece of wood. She described the process as "working with a beautiful, aged, fallen piece of wood to give it some additional life through an instrument, so it's ready to sing again."
Ewing and Harris both spoke about the significance of the violin's form throughout history. Their relationships with the instrument — different, but both intimate — have helped them consider the cumulative effect of violin making and playing.
"The stringed instrument family has been a muse just for their form for poets, actors and dancers, all kinds of artists," Harris said. "It is a visual work of art that also has a career as an audible work of art."
Ewing said her dedication to one piece of wood, which will soon be shaped into a violin, translates to a close connection with the material.
"I know it's a piece of wood — it's not a human — but it does become a relationship over time," she said. "We make these instruments so they can sing for 300, 400 years, but the attachment you grow is real."
Harris reiterated that the process of making instruments is as important as the final result.
"That's one of the big lessons of art — it's absolutely about the value of creation," she said.
Harris said that, along the path of her growth as a musician, she realized that everything she creates is in the service of others: When she makes music, she makes something that is not really hers.
"We are blessed as artists to be facilitators and complements of muse," she said. "It moves through us, but we always have to allow our vessels to be open."
The pair also reflected on the ways they have felt isolated in their respective crafts. As the first — and only — Black female luthier on record in the U.S., Ewing summed up her experience succinctly: "I was the only one who looked like me."
Harris described a similar feeling, saying that she is "hyper-aware" of being one of the only Black women violinists involved in blues and American roots music.
Both Harris and Ewing recalled times when they felt inspiration from other Black women, with Harris saying that both women hope to "bash perceptual boundaries." They echoed the same hope to use their platform for visibility and outreach.
"I get to experience joy for myself, but I also get to make an impact, which is much more important to me," Ewing said.
Harris noted the significance of her collaboration with Ewing; their connection on social media was unintentional, yet meaningful for both women. Harris attributed the lasting lack of diversity in violinists, luthiers and audiences of violin music to the instrument's birth in Europe.
"It's fascinating to be on a journey of pushing — intentionally — history, writing a new chapter and taking a turn in the life of the instrument," she said.
Both women imparted the importance of community to create a welcoming platform for all. Harris said her association with Ewing embodies what the future of the music industry can look like, citing visibility as an avenue toward an inclusive music-making industry and world. She noted a desire for other Black girls and women to find inspiration in her work so they can "become confident because they see someone who looks like them doing it."
"I want other young, brown girls to look and point [at us], just like I looked and pointed and became confident because I saw someone who looked like me who was doing it," Harris said.
Ewing added that she receives messages on social media from other people who want to see a more diverse and inclusive music and instrument-making community; she is aware of other people of color who are creating art in surrounding spaces. Harris added that, at the heart of progress, there is a sense of amity and goodwill, and imparted the urgency of this connection.
"We are all valuable, we all draw from varied paths and we all have beautiful stories to tell with the conscious knowledge that the only way to survive is to grow a sense of community," she said.
Harris and Ewing have created a GoFundMe campaign at gofund.me/3d49f15d to help fund their collaboration — specifically, to pay Ewing for "her artistry [and] craftswomanship" and for expenses related to the creation of the violin, according to the campaign. The two women hope to continue sharing their passion and love for music and instrument making by being seen and heard both on- and off-stage.
Harris can be found on her website, anneharris.com. Ewing can be found on social media, @thelutherielounge, on Facebook and Instagram.
*The writer is a freelance reporter for the News and an English major at Wright State University concentrating in professional and technical writing. She is interested in rhetoric, English literature and all things sports and music. She can be contacted at lewis.594@wright.edu.