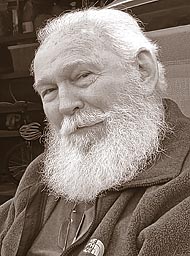 A commemoration of life for Detlef J. Frank, who died Nov. 28, 2021, will be held on Sunday, May 1, 1–4 p.m. at the Yellow Springs Brewery Barrel Room.
From 1:30 to 2:30 p.m., an open mic will be available for anyone who would like to share a memory or story about Detlef.
Anyone who wants to "just be present" is also welcome. The remainder of the afternoon will be open-house style. Donations to Glen Helen Association or Yellow Springs Youth Soccer would be very much appreciated by Detlef and family.