Gronbeck pleads not guilty
Following a secret indictment and arrest, Donald Gronbeck pleaded "not guilty" to 50 counts of sex crimes at an arraignment hearing on Thursday, Oct. 27, at the Greene County Common Pleas Court in Xenia.
Gronbeck was represented by Jon Paul Rion, who entered the "not guilty" plea on Gronbeck's behalf. Assistant Prosecutor Michele S. H. Henne told the News she expected the plea.
"In my experience, felony defendants usually plead 'not guilty' or stand mute," Henne said.
The arraignment, set for 1 p.m., Oct. 27, was delayed for over an hour while Rion and the prosecution team deliberated over the date of the bond hearing, which was originally also set for the 27th. The new bond hearing date is Thursday, Nov. 17, at 9 a.m.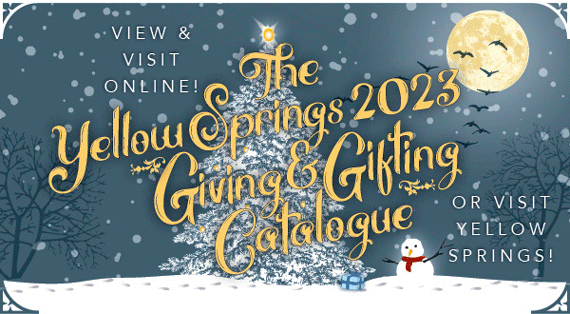 Rion, who spoke with the press after the arraignment proceeding, said he requested a continuance of the bond hearing because he hadn't received the prosecution's discovery packet, which contains information and evidence the prosecution will use at trial.
Claiming to have done his own investigation in the nine months since Gronbeck's Yellow Springs office was raided, Rion said that Gronbeck's relationships with patients may be different from what the prosecutorial team alleged.
"Expect a full jury trial," Rion said. "I'll say more about this case but I want to receive all of the information they have before I elaborate on why I think he's innocent."
Judge Michael Buckwalter, the judge presiding over Gronbeck's case, said that both the prosecution and defense should "block off their calendars" in anticipation of a multi-day bond hearing.
"This could go beyond Thanksgiving," Buckwalter said.
Both the prosecution and defense are anticipated to call witnesses for the bond hearing.
According to the prosecution team — Henne, Greene County Prosecutor David Hayes and Assistant Prosecutor Megan Hammond — the prosecution is seeking to have Gronbeck held without bond prior to trial because they believe he is a flight risk.
"There's a statutory guideline as to what the state has to show in order to see if the defendant can be held without bail," Henne said. "At that point the court will decide if the state has met its burden of proof or not."
Rion told the press that he believes Gronbeck is not a flight risk and that his client has not attempted to leave the country despite anticipating criminal charges.
"That statement is ridiculous," Rion said.
Rion went on to say that denying bond based on Gronbeck's financial means would suggest that people who are "of means" should be given preferential treatment over poor people.
"To say someone is a flight risk because they aren't poor turns the bond statute on its head," Rion said. "To suggest that rich people shouldn't get bond and poor people should, doesn't make any sense."
He also said that Gronbeck has continued to do medical and agricultural work in the community.
"He's worked with fire departments and ambulance organizations that do emergency work," Rion said. "He's maintained all the connections that he had before. It really hasn't changed his life much except for the changes that occurred when the medical board intervened."
In phone interviews following the arraignment, the News confirmed that Gronbeck is not affiliated with emergency medical services for Miami Township, Sugarcreek Township, Fairborn or Beavercreek. Xenia Township did not return calls from the News by press time.
Gronbeck's next scheduled hearing is on Thursday, Nov. 17. The News will update this story as more information becomes available.