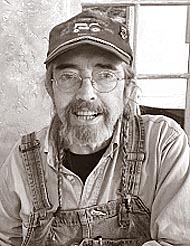 Mark Allen Leeth, 65, of Yellow Springs, Ohio, died at 1:34 p.m. on Wednesday, Jan. 11, 2023, at Springfield Regional Medical Center.
Mark was born Oct. 14, 1957, in Springfield, Ohio, the son of the late Robert Virgil Leeth and Elizabeth Jane (Brown) Leeth. On June 2, 1990, he was united in marriage to Karen Sue Balliet, who survives. He was preceded in death by his parents and a brother, Brian Leeth.
Mark served in the U.S. Army National Guard Reserves from 1992–1998. He earned an associate degree in forensic science from Clark State College in Springfield in 1996. Mark played guitar and sang country and bluegrass music as well as being a skilled painter and carver. He enjoyed hiking with his German shepherds Boomer, Gretyl and Jazz, along with assorted cats. Mark had a great sense of humor and loved to embellish stories.
Funeral services were held at 2 p.m. Monday, Jan. 16, 2023, at Boyer Funeral Home in Waverly, Ohio. Mark was buried in White Oak Cemetery in Peebles, near his parents and grandmother. Memorial contributions may be made to a charity of your choice.