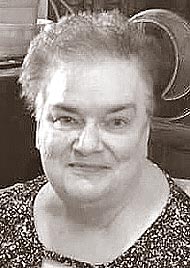 Mary Kathryn "Mary Kay" Baehl, 79, of Springfield, passed away on Sunday, March 12, 2023, in her home. She was born in Xenia, Ohio, on Jan. 23, 1944, the daughter of Lester and Louise (Darner) Griffis. She graduated from Bryan High School in 1962, was a 1966 graduate of the University of Dayton and a 1990 graduate of the University of Dayton with her master's degree.
Mary retired as a teacher from Greenon Local Schools in 2007 after 35-plus years of service. She was a member of St. Raphael Catholic Church, Catholic Ladies of Columbia Council 207, Delta Kappa Gamma and the Triad Club.
Survivors include her husband, Thomas A.; two children, Ann (Jerry) Miller and Michael Baehl; three grandchildren, Austin, Ryan and Alivia Miller; brother Steven (Nora) Griffis; sister-in-law, Judy Griffis; nieces and nephews, Cathy (Bill) Thorner, Carol (Dan) Keating, Connie (Greg) Curry and Kevin (Tracy) Griffis; many great-nieces and great-nephews; and one great-great-niece. She was preceded in death by her brother Tom Griffis. Arrangements by Conroy Funeral Home. Mass of Christian Burial was held Thursday, March 16, at St. Raphael Church.