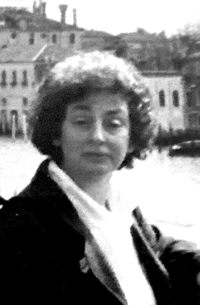 Long-time Yellow Springs resident Helen Gail Altman Klein passed away on May 16, 2023, at the age of 80 in Belmont, Massachusetts. Helen was born Feb. 20, 1943, in Detroit, Michigan, to Bessie (Avison) and Dan Altman. She grew up surrounded by her extended Avison family, who immigrated from Bialystok and Sztabin, Poland, at the turn of the 20th century.
After completing college at Michigan State in 1964, Helen moved to the University of Pittsburgh to pursue a Ph.D. in experimental psychology, and there, in the very first graduate class they attended, she met her intended, Gary Klein. They were married in 1966, and after completing their doctorates, they moved to Canton, New York; Rochester, Michigan; and Beavercreek, Ohio, where Helen joined the faculty at Wright State University. They settled in Yellow Springs, drawn by Helen's love of the Antioch School.
Helen and Gary arrived in Yellow Springs in 1977, and Helen dove into life in the Village. She served as president of the Community Children's Center, leading it through the initiative to add the Infant Center space. She later served on the Board of the Antioch School. Helen was enthralled by Glen Helen, and spent hours walking, running and enjoying its ever-changing magic. Helen was an unstoppable, though slow, runner. She was always proud to recall that she was the first in the family to run eight miles, and she continued running even as her health began to decline. Even when she could only manage a few steps, they would be followed by a quick grin and a chuckle.
Helen taught psychology at Wright State for 37 years, conducting research into early childhood development, cross-cultural communication, parenting and temperament. Her research lab was an exciting place, with ideas flying, and she loved guiding her undergraduate and graduate students. She was the first director of the Applied Behavioral Science master's program at Wright State, and led that program for many years. Helen worked with her friend Jeanne Ballantine to compare schooling in Japan, England and Israel, to better understand how educational systems instill culture. They also spearheaded the initiative to establish a childcare center at Wright State. For several years Helen wrote a widely admired column for the magazine Young Children. She loved her sabbaticals in Israel, where she also researched the educational system's strategies for helping new immigrants thrive in Israeli culture. She extended that work when she returned to Ohio, and looked at ways the school system could better accommodate children of Appalachian families. Helen also traveled to Sarajevo to examine ways NATO forces in Bosnia were able to collaborate across cultural divides. Her work on cross-cultural differences has continued to influence researchers looking at how to bridge divides, particularly how she applied her findings to change military culture to better cooperate with civilians in foreign countries.
Later in her career, she became interested in needs associated with aging. She researched barriers older adults faced to aging in place and strategies for addressing those barriers. She also studied communication around medical issues, including the ways people form mental models of diabetes in order to better manage the disease. Over her career, Helen published over 80 peer-reviewed research papers. But when praised for her professional achievements, she insisted that her proudest accomplishment was raising two wonderful daughters. Helen was exactly the kind of mother you might hope from someone who writes popular parenting advice columns, giving her daughters a warm, supportive, nurturing and sometimes silly home, and constantly challenging them to pursue their interests. Helen was also a wonderful, supportive wife: an intellectual companion, level-headed but ready for adventures, and open to the humor in all kinds of situations.
Helen enjoyed travel. In addition to her sabbaticals in Jerusalem, she visited Cambodia, Singapore, Panama, Peru, Malta, Taiwan, Malaysia, Korea, Australia and many other countries. She also had a strong Jewish identity. She attended Shabbat services every week and hosted holiday dinners for members of the Yellow Springs and Wright State Jewish communities.
After Helen retired from Wright State in 2011 as a full professor of psychology, she and Gary moved to the East Coast, splitting time between Washington, D.C., and Boston to be near their daughters and their families. Helen loved to spend time with her grandchildren, showing them birds, taking them to the zoo, cooking them delicious Friday night dinners, and reading with them. She encouraged them to find wonder in the world, think for themselves and follow their curiosity. Helen found a new caring circle of friends in Washington, where she enjoyed lively dinners, walks in the zoo and attending Torah study at Adas Israel. After moving to Wakefield, Massachusetts, she enjoyed walking in the many nature areas near their new home and attending services, lunches and the book club at Temple Shalom of Medford.
Helen suffered from neurological decline, including a stroke in June of 2021. Helen was predeceased by her parents, Bessie and Dan Altman, and her sister, Ruth Altman. Helen leaves behind her grieving family — her husband of 56 years, Gary Klein; her daughter and son-in-law Devorah Klein and Jared Judson, and their children, Anne, Thomas, Ruth and Harold; and her daughter and son-in-law Rebecca and Matt Lawlor, and their children, Jacob and Jonathan. She also leaves behind a much-loved foster sister, Janice Parnell.
Helen was laid to rest at Amos Lodge cemetery in Wakefield, Massachusetts, overlooking Lake Quannapowitt, which she loved to walk around. The family requests that in lieu of flowers, donations can be given in Helen's memory to ORT America, Glen Helen Association or Mazon.