Local man dies from motorcycle crash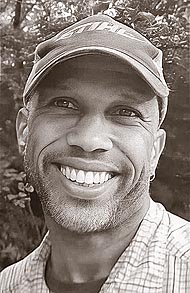 On Tuesday, April 18, around 8:23 p.m., longtime village resident Marco Solomon Comegys, 56, was critically injured in a motorcycle accident, leading to his death three days later on Friday, April 21.
According to personnel with Ohio State Highway Patrol, Comegys lost control of his motorcycle on Grinnell Road, half a mile north of the Wilberforce-Clifton Road intersection. Emergency crews arrived on the scene 16 minutes after the accident occurred, and Comegys was transported to Soin Medical Center, state officials said.
The cause of the crash was unclear and remains under investigation. No skid marks were visible, but what was certain was Comegys was not wearing a helmet, according to the state trooper who first responded to the scene.

The son of a concert singer and an Antioch College dean, Comegys grew up and spent much of his life in Yellow Springs, graduating from Yellow Springs High School in 1985. Comegys was known and loved by many in the village and around the world, owing to his extensive travels. As those grieving his loss have told the News since his death, he never knew a stranger.
He was a storyteller, pilot, biologist, handyman, adventurer, former JC Penney underwear model, tinkerer and more. He was a lover of projects, parties, plants and — above all — people.
According to Comegys's family and closest friends, the date of a memorial service has yet to be set, but a makeshift memorial has been established on his mother's commemorative bench in front of the post office on Corry Street.
An obituary will appear in a future issue of the News.