Miami Township Trustees | Zoning hearing set, letter discussed
At the Wednesday, Sept. 6, regular meeting of the Miami Township Board of Trustees, Zoning Inspector Richard Zopf reported that the Board of Zoning Appeals, or BZA, will hold a public hearing Thursday, Sept. 14, at 7 p.m. in the MTFR community meeting room.
The hearing will encompass two applications submitted to the BZA in recent weeks.
The BZA will consider a temporary-use permit to allow the Chamber of Commerce to sell bottled water and T-shirts at the sunflower field owned by local residents David and Sharen Neuhardt. Because the Neuhardts' land is zoned for agriculture, a temporary-use permit is needed for any commercial activity on the property.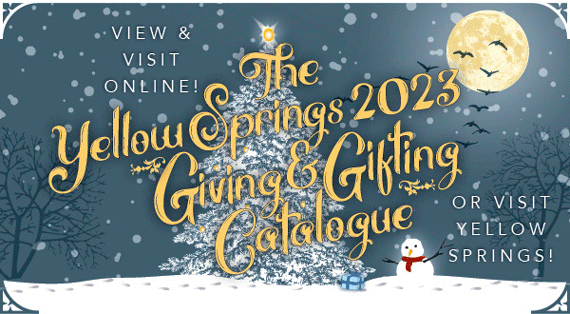 Last year, the Chamber of Commerce took over the task of overseeing the blooming of the sunflowers on U.S. 68 — which see thousands of visitors annually — from Tecumseh Land Trust. According to Zopf, however, increased traffic in recent years necessitated the hiring of a Greene County Sheriff's deputy at a cost of around $5,000, which the chamber aims to recoup with water and T-shirt sales.
The BZA will also consider an administrative review concerning agritourism at a property on Kyle Road, which is located in Miami Township, but has a Cedarville mailing address, and is owned by Brandon and Kelli Pitrone. With regard to that portion of the upcoming hearing, Trustee Chris Mucher read a letter that had been sent to the Pitrones by Cedarville resident Zot Barazzotto, which encouraged them to circumnavigate the zoning process.
The letter, as read aloud by Mucher, stated in part: "The zoning regulations are in violation of the Ohio Constitution because they arbitrarily limit your ability to use your property. I believe zoning code can be modified or overturned with little effort, no lawyers and almost no cost."
Mucher said he believed the letter to be disrespectful of the function of Township government. Additionally, he noted that the trustees currently allow Barazzotto, at no charge, to use the Township Road Department Facility to house equipment that facilitates providing internet services to some township residents. Mucher added that the Road Department Facility also acquires its internet service from Barazzotto's setup in the building. With the letter in mind, Mucher suggested that the Township end its agreement with Barazzotto.
"I'm upset enough that I would recommend that we ask Mr. Barazzotto to remove all of his equipment within seven days," Mucher said. "If he considers Miami Township to be nonessential in its zoning and land-use planning in the state of Ohio, I don't think we need him on our property, giving him free service and free access."
Trustee Chair Marilan Moir disagreed with Mucher's recommendation, saying she believed it "feels like retribution."
"I think it's an equivalent response to a disrespectful communication," Mucher replied.
Ultimately, Moir and Trustee Don Hollister did not support the recommendation, though Hollister said he would speak with Barazzotto privately.
Trustees also approved the appointment of Eli Hurwitz to the BZA. Hurwitz was previously an alternate, but was appointed to serve out the term of Barbara Krabec, who resigned last month for health reasons.
Fire and rescue report
Interim Chief Dennis Powell reported that Miami Township Fire-Rescue has responded to 26 EMS calls and 10 fire calls since the last meeting of the trustees, including one "small rope rescue" in Glen Helen.
Powell also reported that he had promoted Cassady Brewer and Georgia Goad to acting sergeant positions. The two EMTs will be reviewed over the next six months and, based on performance, may be promoted to permanent sergeant positions.
"I completely expect them to do very well," Powell said.
The trustees approved the surplus sale of a MTFR tanker vehicle; Powell reported that the vehicle is currently out-of-service and no longer meets National Fire Protection Association standards, and was recently replaced by a tanker purchased from Bath Township.
Also approved was the purchase of 1,500 feet of new supply line fire hose to replace 20-year-old hose at a cost of $11,730.
Additionally, trustees approved the application of sealant to deteriorating cement on the exterior of the MTFR building, to be completed by contractor Castle Cement Services for $3,500. The sealant will aid in deterring future deterioration.
Mucher brought the issue before the board, saying he believed the funds for the sealant should not come from MTFR coffers.
"I would suggest to the board that the board cover the cost of that because it's part of our home, also," he said.
In other Township business, Sept. 6—
• Cemetery Sexton and Road Manager Daniel Gochenour reported that he has hired a temporary employee to work part-time for at least four weeks in October while Gochenour recovers from a scheduled medical procedure.
• Trustees approved requiring an underground depth of 42 inches for buried fiber optic cables in the unincorporated areas of the township on the recommendation of Greene County Engineer Stephanie Goff. The requirement was approved after Greene County Commissioners signed off on fiber optic cables being buried at a depth of 24 inches within the county, which Goff suggested to trustees was inadequate based on data she provided.