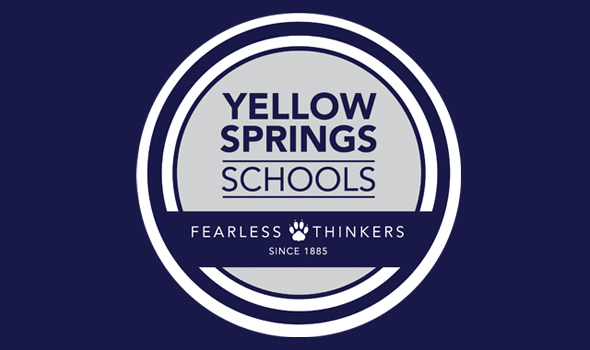 Yellow Springs school board appoints Scott Fife
On Friday, Sept. 1, the Yellow Springs Board of Education unanimously voted to appoint local resident Scott Fife as a member of the board. Fife fills the seat of former board President TJ Turner, who resigned last month after receiving military deployment orders.
Fife will serve out the remainder of Turner's term, which is set to end Dec. 31 this year.
A former educator in Centerville schools, Fife previously served on the school board's Facilities Committee, which aided the board as it worked to finalize a plan for upgrading the local schools via a combined income and property tax levy; that levy will come before voters this fall.

In a statement to the News this week, the board wrote that its members chose Fife based on his public education experience and his past work with the board.
"School board members felt this experience would assist the district leadership in the next four months of its work," the statement read.
Four applicants were considered for the position; Fife was not one of those applicants.
The board's statement noted that two of the applicants are running for school board this fall, and that board members were concerned that appointing one of those candidates might "give them an unfair advantage against each other and against the candidates who did not apply to the vacant seat."
The statement reads, in full:
"The board feels compelled to share with the community what our thought process is for nominating Scott Fife as the appointee to replace Dr. TJ Turner on the school board.
Out of the four applicants, two are running as candidates for the school board this fall. The board grappled with the impact of choosing one of these two candidates months before election day.
On one hand, through their candidacy, these applicants demonstrate a long-term commitment to our school district's future. Additionally, they showed thoughtfulness about the responsibilities and technicalities of being a school board member in today's world. There is no doubt in our mind that these candidates are qualified and dedicated to the position they are seeking in November.
On the other hand, there is a concern that appointing a single candidate would give them an unfair advantage against each other and against the candidates who did not apply to the vacant seat, even with previous precedents of candidates being appointed into vacant positions.
Alternatively, the board considered the applications of two community members who were not seeking to be elected into the position this fall, but nonetheless willing to step up for the remainder of Dr. Turner's term. These community members showed dedication to the school district, and we appreciate very much their willingness to take on this responsibility.
After thoughtful consideration, the school board has decided to appoint Scott Fife who has experience in K–12 public education and has previously served the district in a number of ways. School board members felt this experience would assist the district leadership in the next four months of its work."