The Patterdale Hall Diaries | On hats and sticks
Sept. 12, 2023
We are teetering on the brink of fall. It is absolutely my favorite season in Ohio. Last year I discovered delicata squash, which changed my life. Goodness, they are delicious. This year, however, we haven't planted any. Instead Karen sowed butternut squash, and initially we were sad because it looked like we would only get two. Now, though, they are exploding everywhere, and I reckon we have about 20, ranging from almost a foot long to about three inches. Exciting times. The hatch chiles have cropped heroically, and I'm going to let them go red, although I may snag a few green ones to make chile verde mid-winter. I'll roast, skin, de-seed and freeze them in bags.
It's a new season, but I'm really not a dedicated follower of fashion. I take after my father, who throughout my formative years wore a deerstalker, the Sherlock Holmes hat. Dad grew up in rural Devon and he suited the deerstalker; I loved it. However, I favor flat caps. I have two lovely Harris tweed flat hats that are just perfect for fall. They are water resistant and keep my bald head warm and protected from the sun. I also have a linen flat cap that is great in the summer. These hats are my indulgence. I may not be able to afford the best cars in the world or vacations to exotic climes, but I can afford the best hats in the world. All three hats come from Lock and Co., in London, England. Lock and Co. have the oldest hat shop in the world, founded in 1676 at 6 St. James St. Their hats are things of great beauty. They famously invented the bowler hat (or Coke), and their service is unparalleled, as are their prices.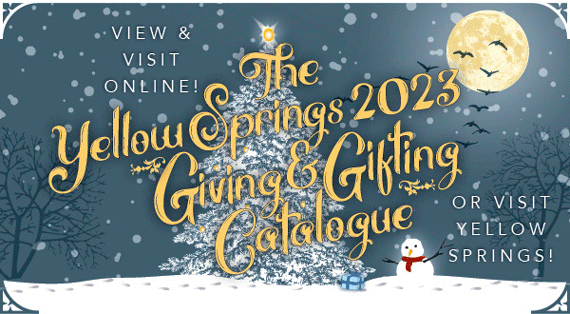 Hats really are important to me; I'm bald and I have the skin pigmentation disorder vitiligo. This means I burn rapidly in the slightest sun, and I have no pigment on my head. I absolutely need hats — they are as essential to me as my glasses and my hiking boots. The only other fashion accessory I have bought this year is a Barbour gilet. This quilted, sleeveless top will keep my core warm while allowing freedom of movement for my arms, which is essential when I'm cutting wood.
I think I'll stop talking about clothes now. I feel a little out of my depth given that my wife can draft a pattern for any item of clothing by eye.
What else do we need to prepare for fall, aside from rebuilding Patterdale Hall from the ground up? Patterdale Hall is in rough shape. We put a new roof on it, but pretty much everything needs replacing. The sides of the house are rotting and we should probably get Terminix out there. But we can't actually afford to do any remediation until I retire, so we will be patching for the next decade, and I'm OK with that. We didn't buy a luxury condo. Instead we bought something we could afford, and to be completely honest, I'm happy with it. We have our house in Yellow Springs; Patterdale Hall is a luxury, and we are delighted we own it. The land the Hall is on is beautiful and it is likely we will build a new property out there — we just have to bide our time.
Everything is in flux as it always is. The kids are more independent, things are changing. Our home dynamic will be very different in five years. It's genuinely exciting.
Things change. Of utmost importance to Karen and me is the fact that the temperature is changing. Mowing Patterdale lawns and gardens in 90 degrees of heat was rough; it takes three hours to push mow the grass out there, so I do it in three shifts. However, with the recent 20 degree drop in temperature, I find I can mow the lot in one go.
Either I have become superhuman or those 20 degrees are significant. I tend toward the superhuman option, but what do I know of human physiology?
We move toward fire season. I need to start collecting tinder and starter fuel. It's a simple job, but it needs to be done, and I think I'll start on Thursday. I teach tomorrow, but my work will be is light, and so I think I can fit some stick collecting in. We have a lot of sticks, so I think we will be OK; they just need cutting into usable sizes, and the Fiskars loppers will make short work of any twig or small branch.
It is beautiful out at the Hall at the moment — I love late summer. Karen and I took one of the Catholic priest's chairs out there on Monday evening. In classic Yellow Springs fashion, they put them out on the curb, and we nabbed them in minutes. My friend Chuck got one, but we got the really nice one. Sorry, Chuck. Fairly soon, the house will be filled with firewood; sitting in that chair while the fire pops away merrily is the stuff dreams are made of. Really good dreams.
I've started collecting sticks into bundles and will bind them with twine. Technically, in old English, small bundles of sticks like these were called "nickets." If I were I to make larger bundles, history dictates that these would be "faggots," were standardized in 1474 and are three feet long by two feet in diameter.
Clearly, England and America remain two countries divided by a common language.
*Originally from Manchester, England, Chris Wyatt is an associate professor of neuroscience, cell biology and physiology at Wright State University. He has lived in Yellow Springs for 16 years, is married and has two teenage children and two insane Patterdale terriers.