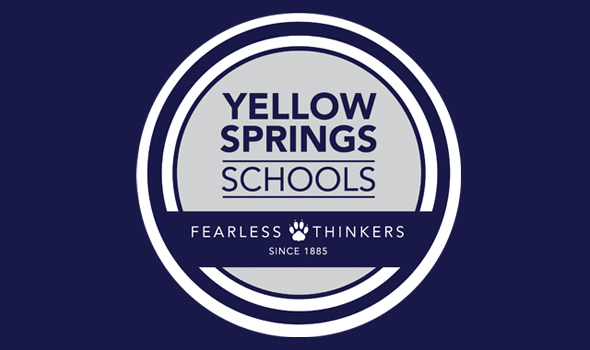 Yellow Springs school board discusses high rate of student absences
At a work session Tuesday, Oct. 24, the Yellow Springs school board and district administrators held a long discussion on the high rate of student school-day absences in the district.
The discussion follows the district's receipt of the Ohio Department of Education report card in September. Though the district received the highest rating of five stars, one metric by which the district did not meet state goals was in the category of chronic absenteeism. The state's goal for the percentage of students who are chronically absent from school for the 2022–23 school year — the period the report card reflected — was 20.2%, and the district's average was 30.2%. Averages at individual campuses were 27.4% for Mills Lawn and 34% at McKinney Middle and Yellow Springs High schools.
"We're nowhere near the target — not for the district, not for each building," Superintendent Terri Holden said during the work session.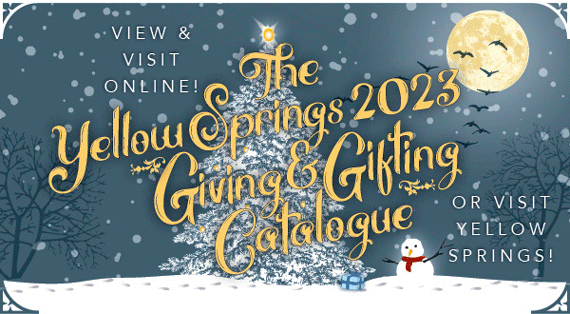 Students are considered chronically absent if they miss 10% of instruction during a school year. That percentage is calculated via the ratio of absent hours — both excused or unexcused — to total possible hours of instruction during a school year. For Yellow Springs Schools, 10% of the school year amounts to just over 17 days.
"So, districtwide, we have over 30% of our students that have missed more than 17 days," Board President Dorothée Bouquet said.
Holden added: "There are some months where we maybe only have 19 instructional days — [17 days] is almost a month of school."
Principals Megan Winston and Jack Hatert — of Mills Lawn and McKinney/YSHS, respectively — gave presentations on the rate of absenteeism at each of their campuses.
At Mills Lawn, the percentages of students considered chronically absent by the state last school year by grade were: kindergarten, 40%; first grade, 41%; second grade, 31.9%; third grade, 18.2%; fourth grade, 33.3%; fifth grade, 28.6%; and sixth grade, 33.3%.
At the middle and high schools, the percentage breakdowns by grade were: seventh grade, 17.9%; eighth grade, 29.5%; ninth grade, 26.5%; 10th grade, 51.5%; 11th grade, 38.5%; 12th grade, 61.8%.
Hatert noted that many of those students who account for the absenteeism percentages are just at the 10% threshold that the state considers chronically absent.
"If you think about a student that's missing 18 or 19 days of school, if we can just get those kids into school one or two days more, it changes our data significantly," he said.
According to both presentations, most absences from school for those identified as chronically absent were due to illness — 70.1% at Mills Lawn and 44% at the middle and high schools. Unexcused absences — those in which a parent or guardian did not provide a reason for the absence — made up the next highest category, at 15% for Mills Lawn and 34% at the middle and high schools.
Vacations — that is, days missed for vacation outside of school closings for holidays and breaks — made up the third highest category for absences: 14.8% at Mills Lawn and 12% at the middle and high schools.
Winston said that the pandemic continues to have an effect on absenteeism in the schools; some absences due to illness were within families quarantining together when one member of the family tested positive for COVID. She added that some district parents said their families were attempting to make up for vacations they had missed during the first two years of the pandemic by taking them during the school year.
"Some families took advantage of the fact that they felt comfortable again going on vacation," she said.
Winston also reported 3,737 unexcused tardies at Mills Lawn last year. Board member Judith Hempfling pointed out that, at the elementary school level, tardies have more to do with parents trying to get students to school than with the students themselves.
"As a town, we tend to run late," Hempfling said.
"We've talked about that," Winston responded, adding that the school sends out letters and reminders to parents when students reach a high number of tardies.
Winston and Hatert also noted that parents have put forth anxiety as a reason for students' absences. This prompted Bouquet to discuss school avoidance — when students exhibit anxiety and distress before, during and/or after the school day, indicating school itself as a stressor.
"There is a nationwide conversation about school avoidance," Bouquet said. "Do we need to worry about school avoidance in our district?"
While Winston noted that school avoidance doesn't tend to manifest in school absences at the elementary school, Hatert said the middle and high schools have acknowledged that it's a rising problem and are taking steps to address it.
"I think anxiety plays into [school avoidance] — a lot of factors play into it," Hatert said.
Middle and high school counselor Julie Gunn is set to undertake training for SPACE, or Supportive Parenting for Anxious Childhood Emotions, a Yale-developed method that aims to address anxiety by equipping parents and guardians with skills and tools to aid their children. The training, Hatert said, will help school staff to work with families in supporting students who experience anxiety.
With regard to school avoidance in particular, Hatert said SPACE instructs caregivers to make staying home from school "less attractive" than being at school. For example, he said, if a student stays home from school and is able to play video games, they're less likely to want to return to school the next day. Removing access to video games, then, could make staying home less attractive than going to school.
"We don't want kids to suffer … but how do we help our children fight through that desire to stay home? Just make it less comfortable staying home," Hatert said.
Board member Amy Magnus asked how school can be made more attractive to students as parents work to make staying home less of an attraction — particularly for those students whose avoidance may come from social or general anxiety. Hatert said that, in the last two years, the schools have implemented two initiatives that aim, in part, to address attendance.
Last year, McKinney Middle School began offering an incentive field trip every quarter. Earning the trip is based partially on students' school attendance, as well as on academic performance. Students must have fewer than two unexcused absences per quarter in order to attend, and have the option to complete community service hours to counteract unexcused absences.
"I think part of why the seventh grade's [chronic absenteeism for 2022–23] is so low is tied to that incentive to come to school," Hatert said.
At the high school, an attendance incentive is tied to exemptions from semester exams, which were implemented for students this school year. Initially, the schools offered two exam exemptions to students with perfect attendance and no tardies each semester; and one exam exemption to students who maintained a 98% attendance; exemptions can only be used in courses where students have earned an A.
However, Hatert said the high school has re-evaluated its attendance policy with regard to exam exemptions.
"Once a student misses one day or three days and they're under that 98% threshold, it's easy for them to give up," he said.
With that in mind, the schools have adjusted the policy to award two exam exemptions for students with 97% attendance and one exemption for students with 94% attendance; the academic requirement for exemptions will remain the same. Hatert noted that the exam exemption policy does make allowances for students who miss school due to chronic health issues or emergencies.
Hatert added that offering engaging extracurricular programs is another avenue of incentive for students. He pointed to the Esports program, which was established at the high school last year and which he said "touches on a group of kids that historically are not engaged in other extracurriculars." He acknowledged, however, that the high rate of absenteeism in upper grades in the last school year points to a need for more attention on classroom engagement.
"If I'm coming to class each day, and I feel like I could be teaching myself that same thing, why would I need to go to class?" he said. "How are we engaging our students — what are they gaining out of their time here?"
Noting again that most student absences in the last school year were accounted for by illness, Holden said she believes the district has made it clear that they don't want students to come to school when they're sick. Nevertheless, she cited the fact that Yellow Springs Schools' chronic absenteeism rates are higher than any other school in the county.
"We understand that this is a different world [post-COVID]," she said. "But when you're not sick, we need you here."
To watch the Oct. 24 work session in full, search "Yellow Springs Schools Board Meetings" on YouTube. To view documentation presented at the work session, go to ysschools.org/board-of-education and click on "BoardDocs" at the top of the page.