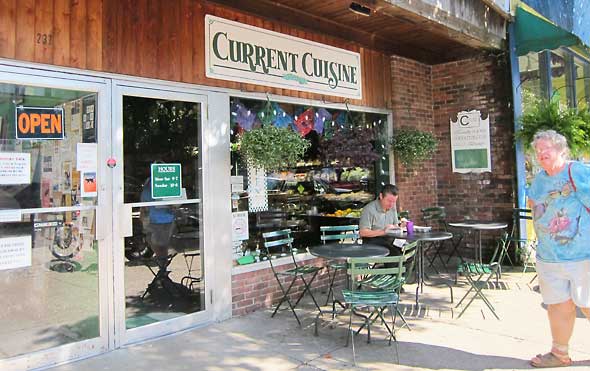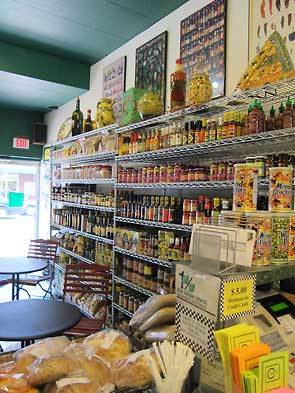 In my mid twenties, I lived three years in Los Angeles, CA. My apartment was a small 14 ft by 20 ft studio in Redondo Beach. The kitchen was tiny but well lit by a south facing window. If I pressed my face against that window, I could see the beach.
The kitchen was equipped with a gas stove which I quickly learned to prefer over the electric stoves I grew up with. The room's cabinets were narrow but tall reaching all the way to ceiling. Their capacity tempted me to increase my kitchenwares. I started collecting glasses and my first skillet.
The refrigerator was good for storing milk and juice but proved incompetent at keeping food fresh and edible. Living next to a beach has its perks, but food preservation is not one of them. I quickly developed bachelor habits shopping day to day and not attempting to keep much in food stocks beyond 18 hours. I made a lot of stir fries and tried to limit the waste in unused, unconsumed produce. I was only marginally successful and only by cooking for other people. I figured, when cooking for myself, the best economy could be found by stocking up on frozen TV dinners or living next to a good deli. There were no good delicatessens near me though. I made do, tut-tutting the waste as I went.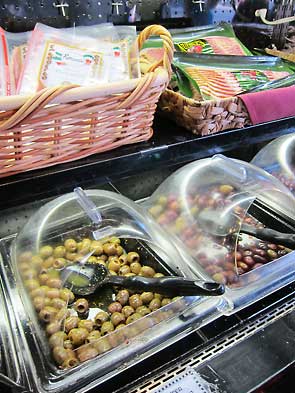 When I moved to Yellow Springs, my bachelor ways took an upward turn. There at 237 Xenia Avenue—with its big picture window shining like a beacon—was Current Cuisine, our local gourmet deli and international grocery. Their glass cases feature overstuffed sandwiches, cheeses, fresh produce, and premade dishes of great variety. Their ready supply of deli meats is tucked behind the counter, so that they can feature the seasonal and ethnic dishes with which they constantly experiment to sure and satisfying results. I started out buying the pork chops, nova lox, pickled herring, and a favorite broccolli salad sprinkled with peanuts and raisins. Since then I have branched out to enjoy their crab cakes, corn and beef empanadas, salmon dishes, and marvelous bean and grain salads. My children now consider it their job to turn the marinating olives in their juices. The whole family finds Current's samosas divine, but I have to order them as they are so popular that the pastries disappear in no time.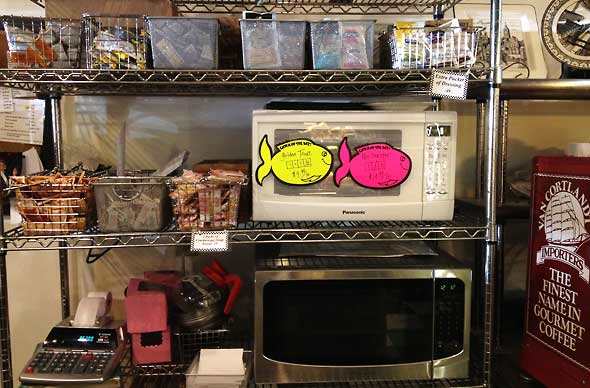 My favorite day is Thursday which features a crepe at lunch time; also at 2pm the weekly fish orders arrive. Fridays, I like to grab one of the daily lunch specials—this week I got a chicken stew with pistachio and couscous—and take it to Mills Lawn to have lunch with my daughter and share the special's dessert treats and chocolate mints. The past week, my go to order has been the pumpkin cheese cake…the perfect breakfast, am I right?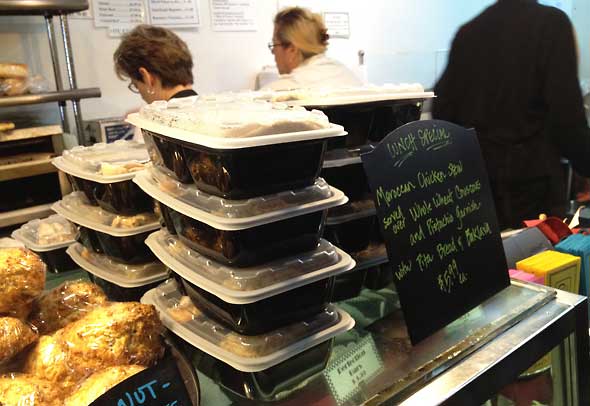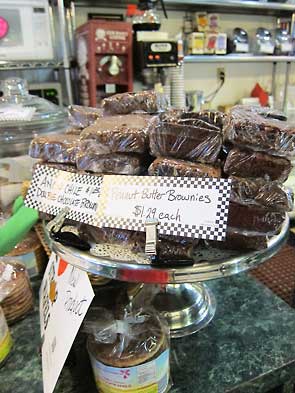 Current Cuisine hosts many an impromptu picnic for locals and visitors. The owners Steve Current and Karyn Stillwell-Current recently bought new chairs—in stunning, beautiful silver—and increased their outdoor seating. The outdoor tables and the nearby benches have long been a social downtown hub. Besides the everyday catching up with neighbors, here is a great spot to listen to music. The two parallel store fronts of Current and Tom's Market set up a mini hall with great acoustics. Musicians often set up across the street outside of Tom's Market, and we sit across the street at Current to snack and listen.
In moving to a new place, it often takes considerable time to discover the area's pulse points. How happy and relieved I was to come to Yellow Springs and find Current Cuisine immediately. For bachelorette Amy, it is the oasis of plenty for which I had long yearned.