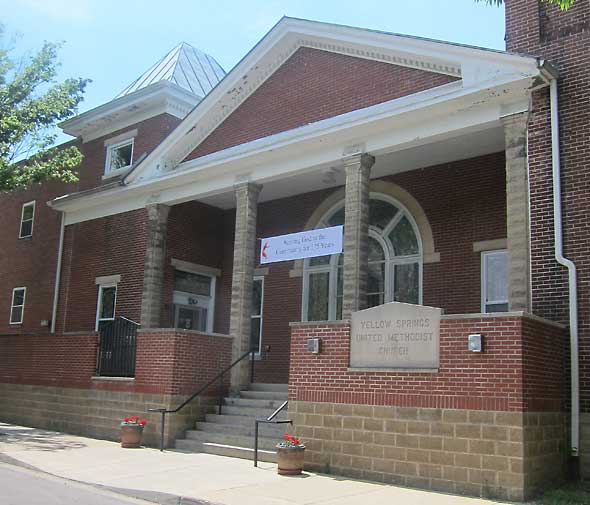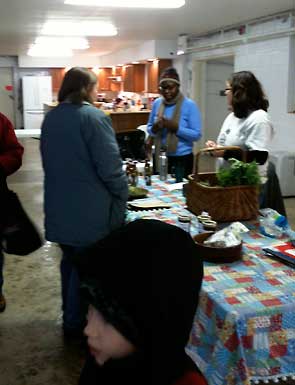 About three years ago today, I had my best idea ever. The adult Sunday School class at church had been talking about good stewardship in the context of sustainable food systems. We had been having the discussion for one and a half months, and it proved lively. Macy Reynolds, master gardener and Yellow Springs advocate, looked around the room and said, "We're a group of doers. Let's do something." We took her seriously and, after a couple of suggestions by others, I chimed in. "How about a winter farmers market?"
The class was full of regulars of the Yellow Springs Farmers Market, 228 Xenia Ave, held on Saturdays in the months April through October, so the suggestion caught their imagination. I didn't have convince this crowd of the value found by area farmers and bakers in a venue that extended access to customers farther into the year. As customers, we appreciated that value too.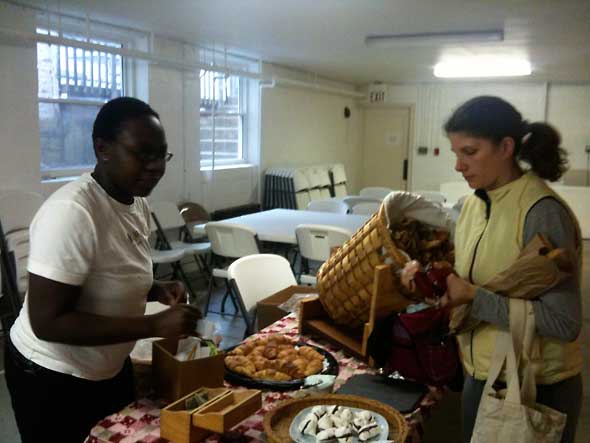 I had been at the farmers market myself the day before. One of my favorite bakers Manzara told me that week was her last for the year. The mornings had gotten too cold for her. I sympathized and wondered if the village could offer a place where the vendors could set up in the winter months. When Macy offered her opening the very next day, I couldn't resist. Suddenly, the wood lined arcade of the church's fellowship hall seemed the perfect spot. My classmates jumped on the idea, and by January the winter market was open.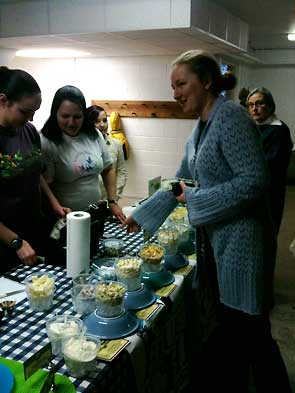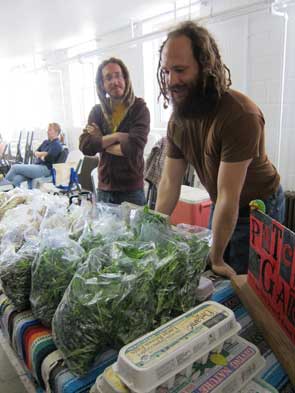 The Yellow Springs Winter Farmers Market is the closest that I have come to opening a business. There was no huge capital investment to secure or formal business plan to generate. Still, we had to gain approval from church officials, address insurance issues, establish a standard of service, recruit vendors, and advertise. Marketing was no small issue. We could build it but would they come? How should we get the word out, and how many customers and vendors would sustain something viable? Every year we've needed to answer this question, and so far so good.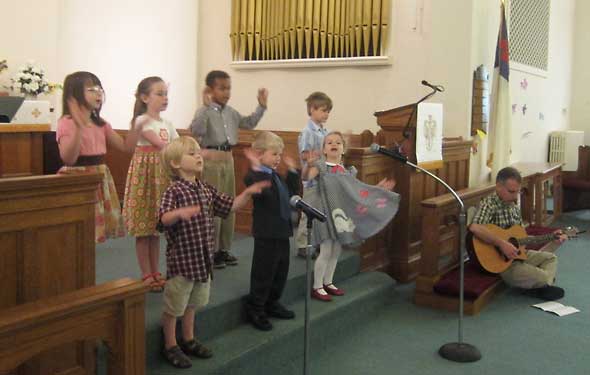 The Yellow Springs United Methodist Church, 202 S. WInter St, is a lesson in sustainment in of itself. On Sunday 7 October 2012, the church celebrates its 175th anniversary. The 10:30am service is a community event with a play written by our very own Macy Reynolds enacting the history of the church. The church will also be highlighting restoration work that has been accomplished over the last decade. The celebration will culminate in that great community tradition: the dish to pass. I will be bringing an apple pie or two. Come and get a slice…because my pie crust may be my second best idea.