A certain song has been drumming in my head of late. As a fan of the musical Hamilton, I have also become a follower of Leslie Odom, Jr. In the Tony award winning musical, He plays Aaron Burr, the "damn fool" who shot and killed our nation's first Treasury Secretary in a duel of honor. My daughter particularly likes his anthem Wait For It where we learn how Burr holds back as he watches his peer and nemesis Hamilton stride boldly forward. Odom portrayal of the tragic Burr won him a Tony for best actor in a musical. In the wake of Odom's triumph, he recorded and released an album for the holiday season entitled Simply Christmas. As we decked the halls of our house this week, I downloaded the album and have for a few moments supplanted rap soundtrack with Odom's bluesy carol sing.
The song that has caught our ears and imagination most is Odom's interpretation of Favorite Things. It's a surprising song to find on a Christmas album but then again it isn't. Winter's sparkling string of holidays are after all among our favorite things and the time of year that those wonderful "brown paper packages" tend to arrive "tied up with string". December is also the time of year for lists. We sum up the year in orderly collections of books, movies, and memories. The song Favorite Things evokes this kind of curated accounting but one whose itemized blessings are intimate and personal.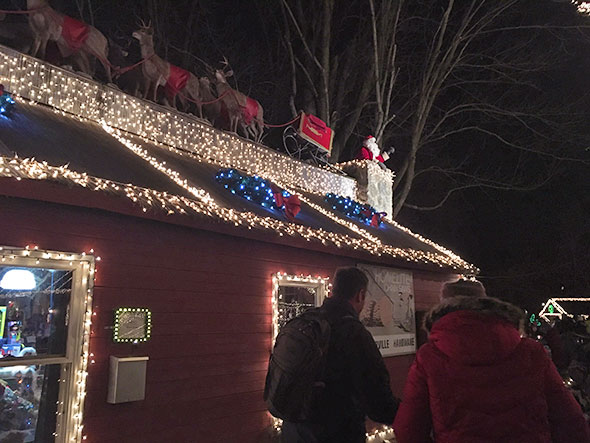 I feel a particular affinity with the lyricist of Favorite Things. These things are the lovely details of life…precious even fleeting moments that burned permanently into memory. I am the person who goes to the beach and ignores the panoramic vista. It's the shells at my feet, the bubbling foam of breaking waves that capture my attention.
There are big things make my list. Dance. Family. Breakfast. Music. Math. But these stoic words don't convey my love like the sweet sizzling moment of bacon warmed against cast iron.
The best moments are when my children surprise and please me…when we share a sudden ripple of rapture. One such moment happened at the gingerbread festival when my son offered running commentary as he added pretzel stick antennas to the roof of his house. His work evoked Grandpa Kelly and his own well-attended collection of ham radio antennas.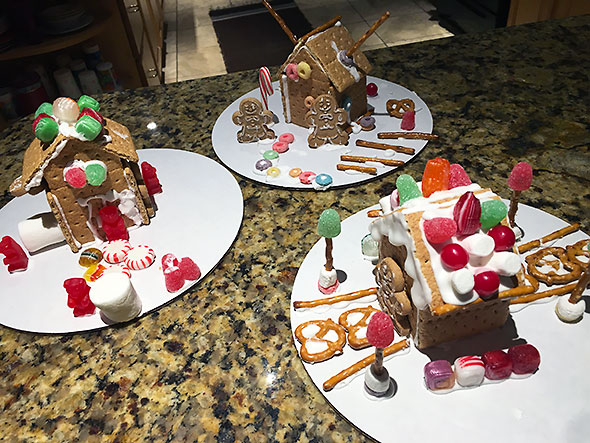 As he worked at my shoulder, my son couldn't know how happy he was making me. My childhood past and child's present were colliding and sweet memories showered down like a struck piñata's sweets.