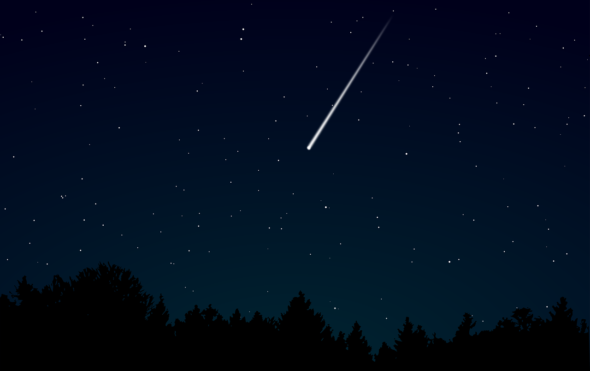 Meteor shower to hit peak this weekend
This month, the Earth makes its annual trip through the path of Comet Swift-Tuttle, the debris from which causes the brightest and most prolific meteor shower of the year: the Perseids. The shower will be at its most prolific this weekend, and as such, two viewing opportunities in and near the village have been planned.
Greene County Parks and Trails will host a viewing at Twin Towers Park — located at 501 Y.S.-Fairfield Road — beginning at 10 p.m. on Saturday, Aug. 12, and continuing until 1 a.m. Those planning to attend should bring lawn chairs or blankets for the viewing. The event is free, and donations will be accepted.
Glen Helen will host a Perseids campout beginning at 7 p.m. on Saturday, Aug. 12, and wrapping up at 9 a.m. the next morning. Hikes through the Glen will be guided throughout the night. Tickets are $15 for adults and $8 for children; those who would like to attend may register online by clicking here. Registration is required by Aug. 12; a registration packet will be emailed to participants before event. Participants under the age of 18 must be accompanied by a guardian; contact tclevenger@glenhelen.org for more information.
The Perseids, on their most active nights, typically show up in numbers of around 80 to 100 an hour; last year, a particularly stellar year, saw rates of around 150 to 200 an hour. This year, however, numbers will be down to around half of their typical rates — not because there will actually be fewer meteors, but because the phase of the moon, which will be three-quarters full, will mean light pollution during the shower. Nevertheless, the Perseids often produce bright fireballs which won't be obscured by moonlight, and meteor watchers in good, dark locations can still expect to see around 40 or 50 meteors per hour during peak nights.
For more information on the Perseids, visit the American Meteor Society website.